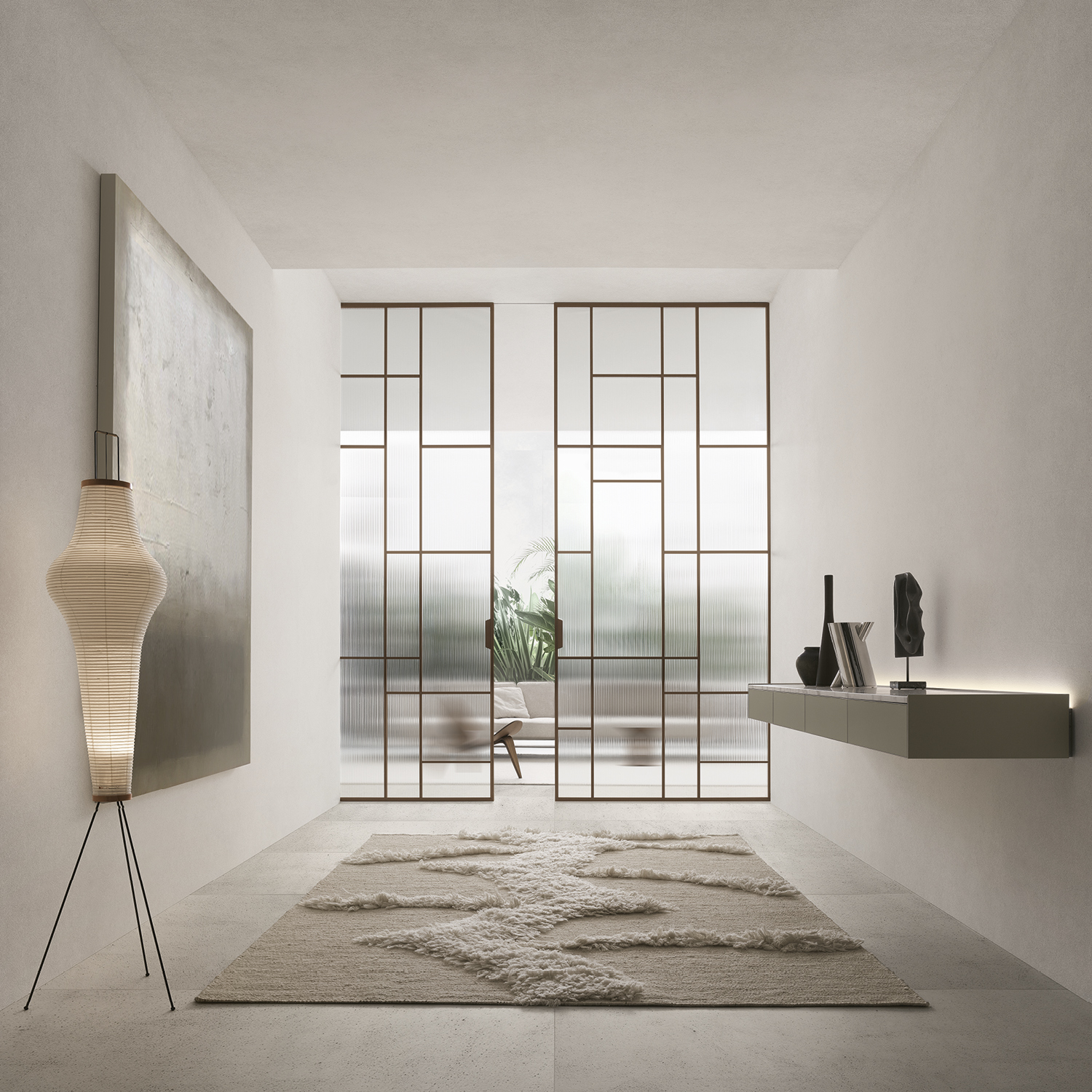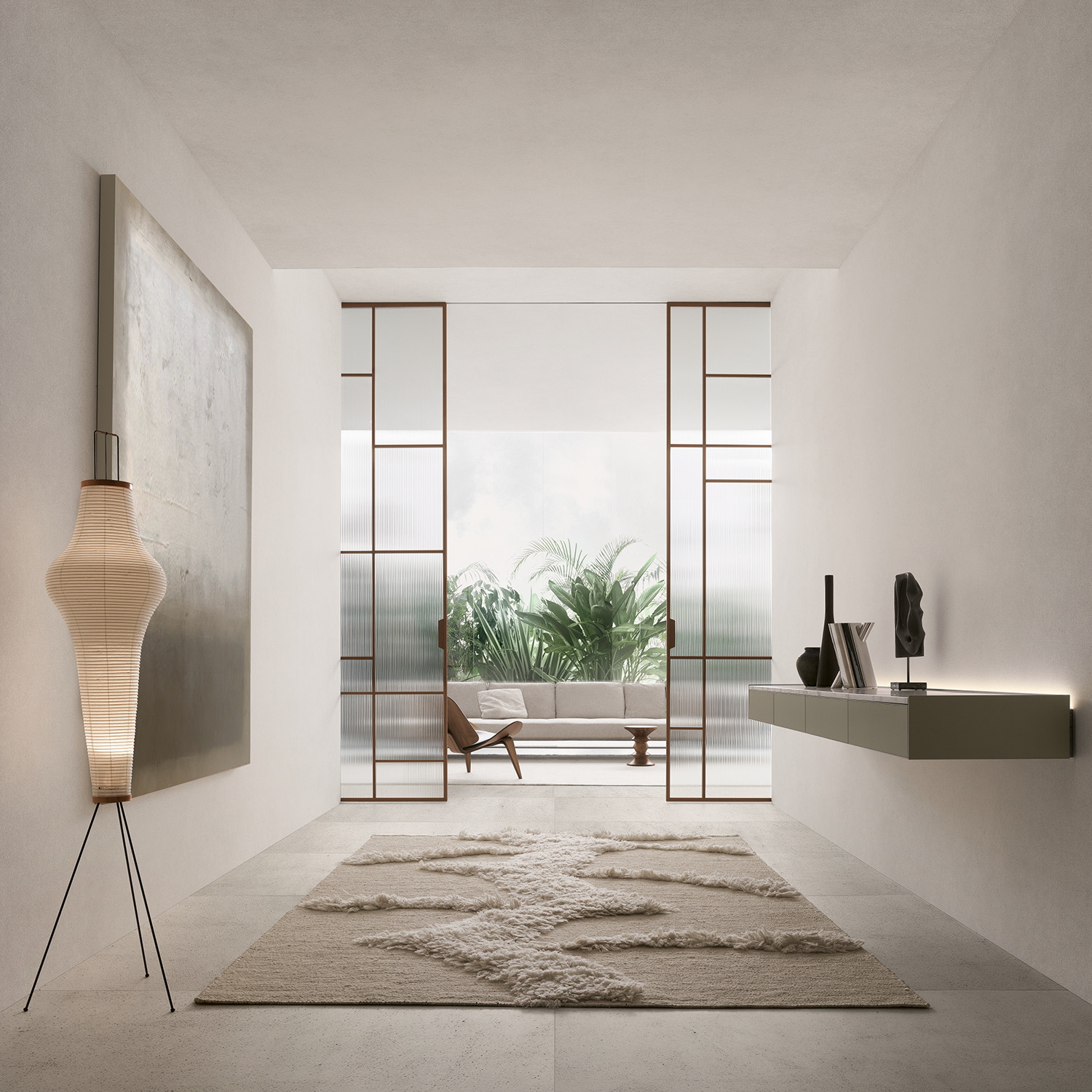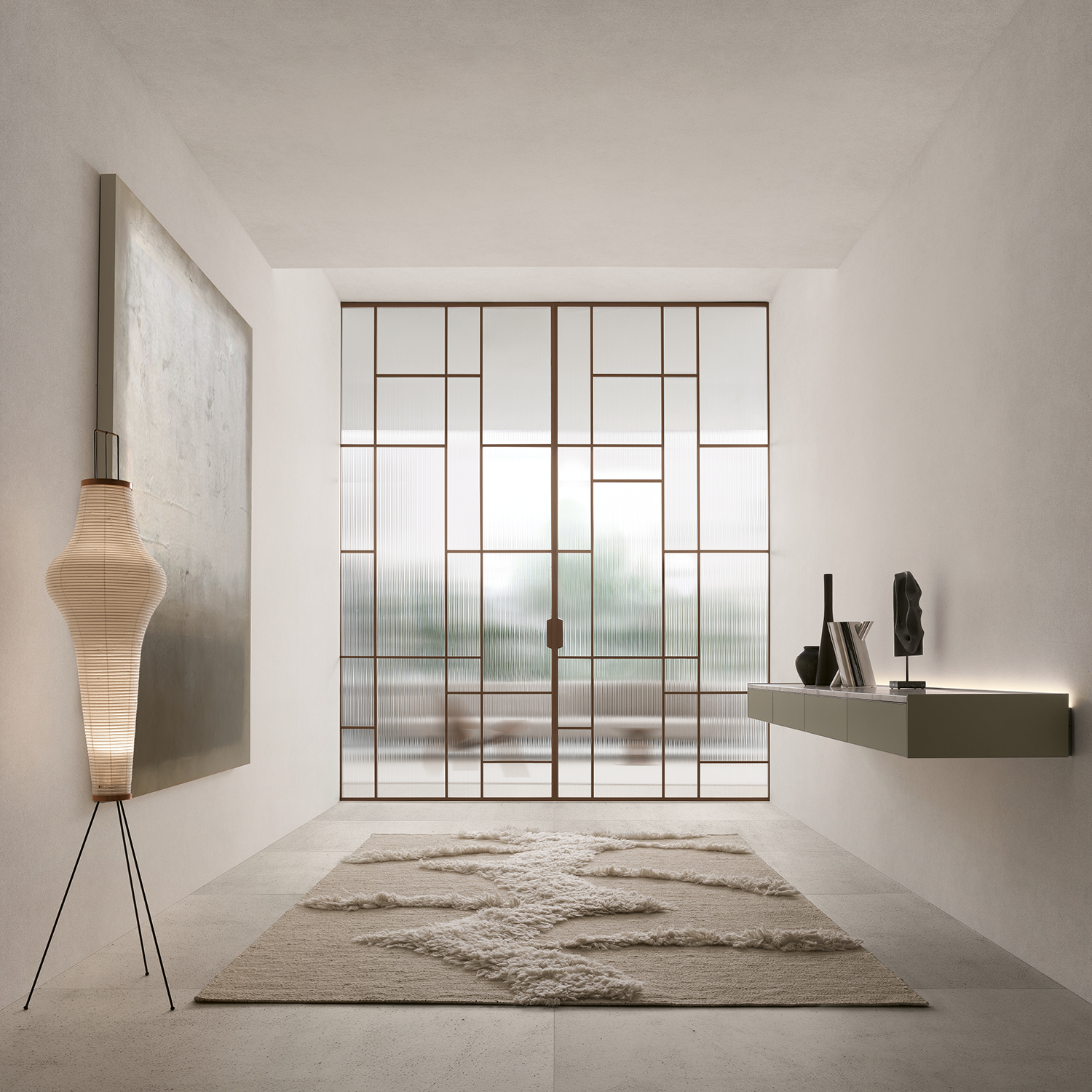 A dividing solution of strong scenographic value, the Maxi sliding panels reach exceptional dimensions thanks to a newly designed structure. In the environment, the suspended self sideboard, enriched by a new combination of finishes, creates a counterpoint for its design simplicity.
Maxi
The Maxi sliding system is characterized by an aluminium grid that emphasizes the glass surfaces, giving maximum strength and stability to the structure. The irregular grid pattern enhances the quality of the glass and its veiled transparency. The wide design flexibility allows to create customized compositions, ideal for domestic, professional, hospitality and retail contexts.
Self bold
New aesthetic
Un'inedita leggerezza definisce il contenitore sospeso Self, ora disponibile con fianco da 26 mm e top in marmo da 20 mm. La ricerca stilistica di Rimadesio trova espressione nel nuovo vetro diamante: caratterizzato da una struttura in rilievo finemente puntinata e retrolaccata, resistente ai graffi e sulle quali non rimane traccia di impronte.