R-Academy
It focuses on different issues and is broken down into different levels of in-depth study and analysis, R-Academy offers an essential opportunity to acquire technical know-how, made necessary by the outstandingly high degree of innovation, allowing for a complete understanding of the design capacities of the collections.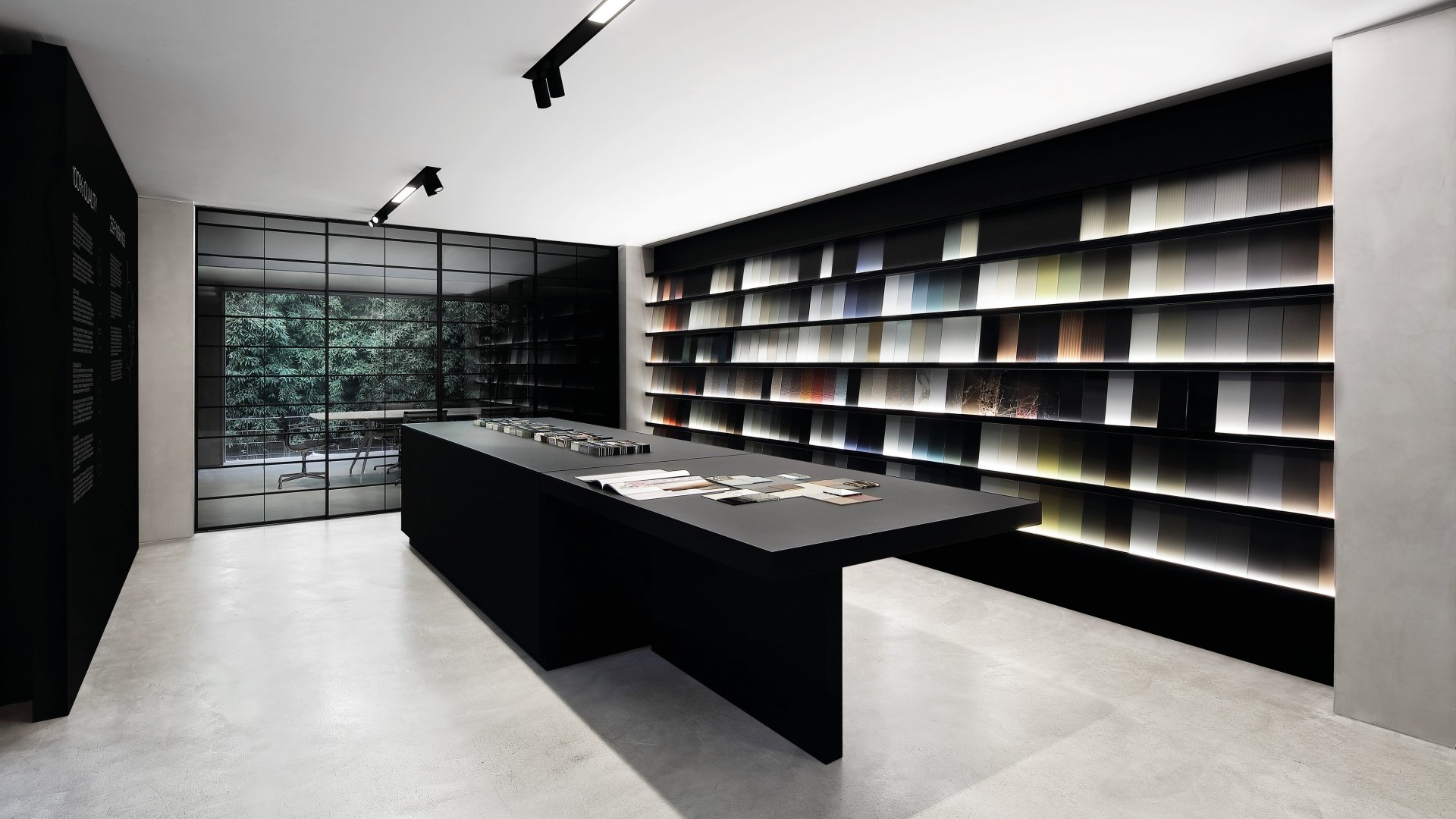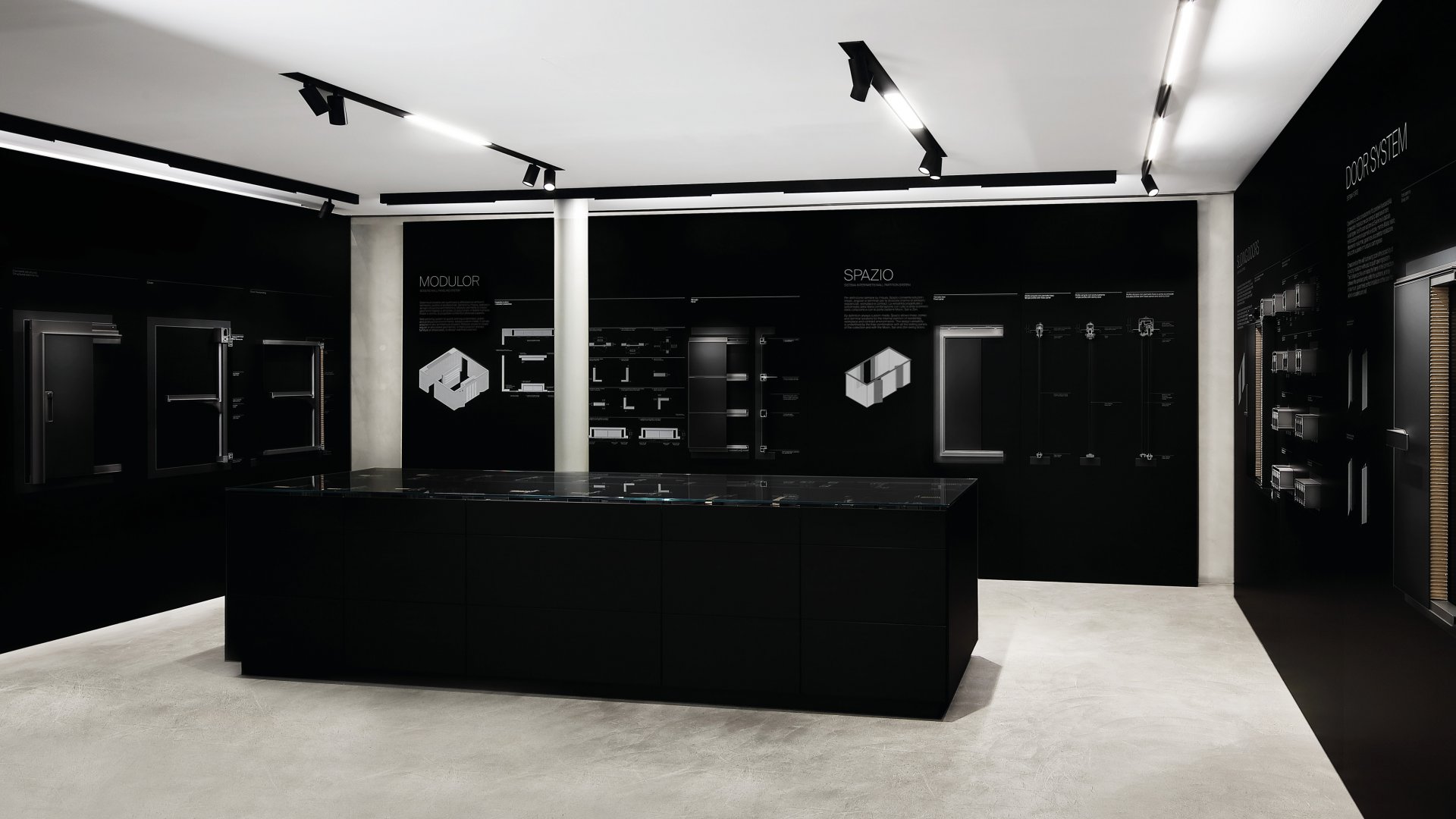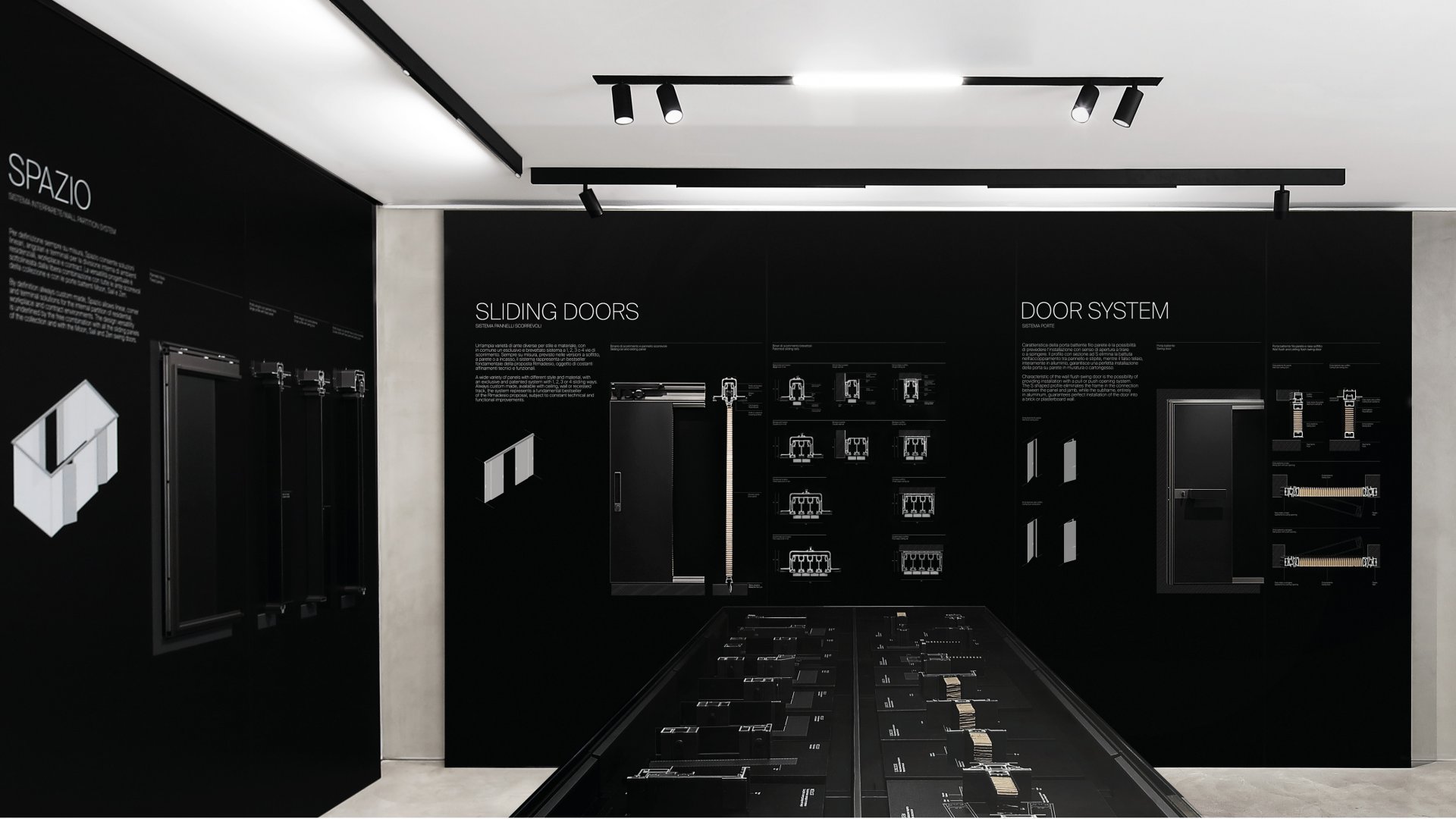 Located inside the Giussano showroom, R-Academy is the space dedicated to training and the study of Rimadesio technology, materials and finishings. A path designed to welcome customers, professionals and journalists in an immersive and constantly evolving reality.
Geared only towards Rimadesio professionals, the program also gives the professionals the opportunity to discover first-hand the different aspects of the organization, from the production system logics to the methods that drive the research and development departments, through to the organization and communication processes.
The space is divided into two distinct but complementary areas: the first, dedicated to the technical-design presentation of the Rimadesio systems, offers a detailed overview of the peculiarities of Modulor, Cover, Spazio and of the technology characterizing the door system. In the center, an equipped display case for the presentation of the main technical components of the collection. A display equipped with an infographic and dedicated to every detail, able to clearly show the different technical and functional features.