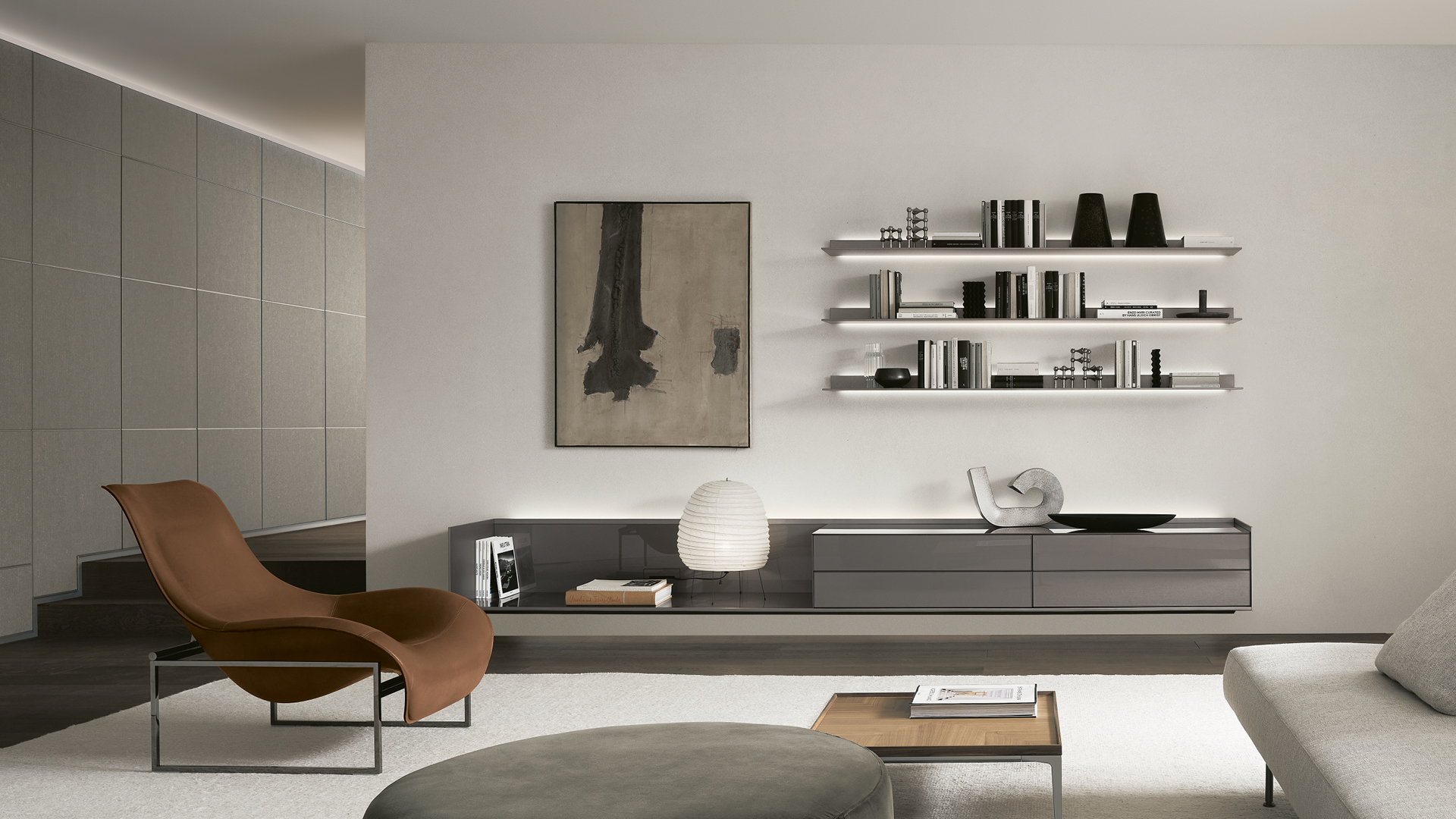 New compositional solutions thanks to the Self Plan system available in writing desk and living versions. The proposal includes special suspended shelves on which dedicated storage units can be freely arranged. In the environment, Modulor responds to different design, aesthetic and storage functions, easily adapting itself to the complexity of space.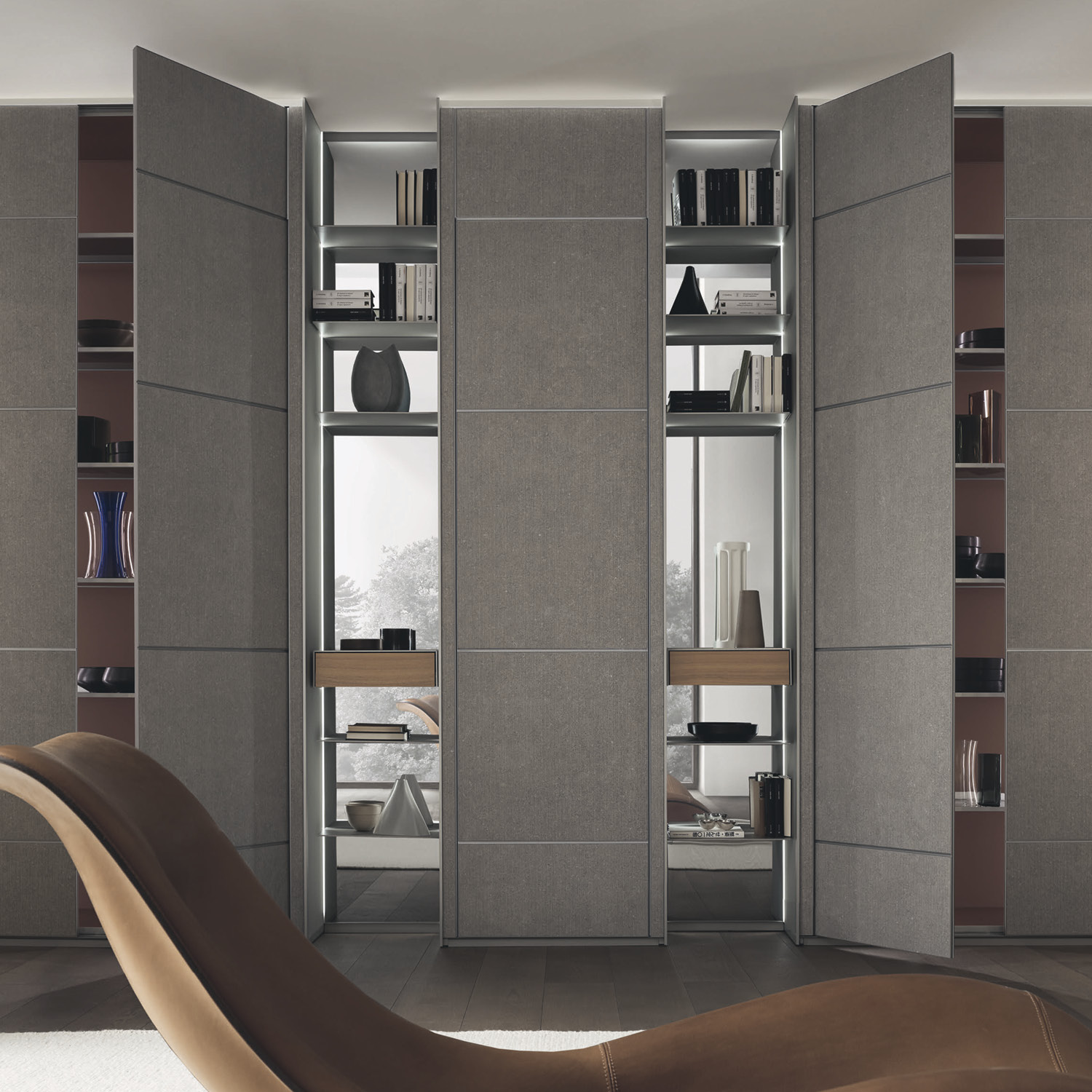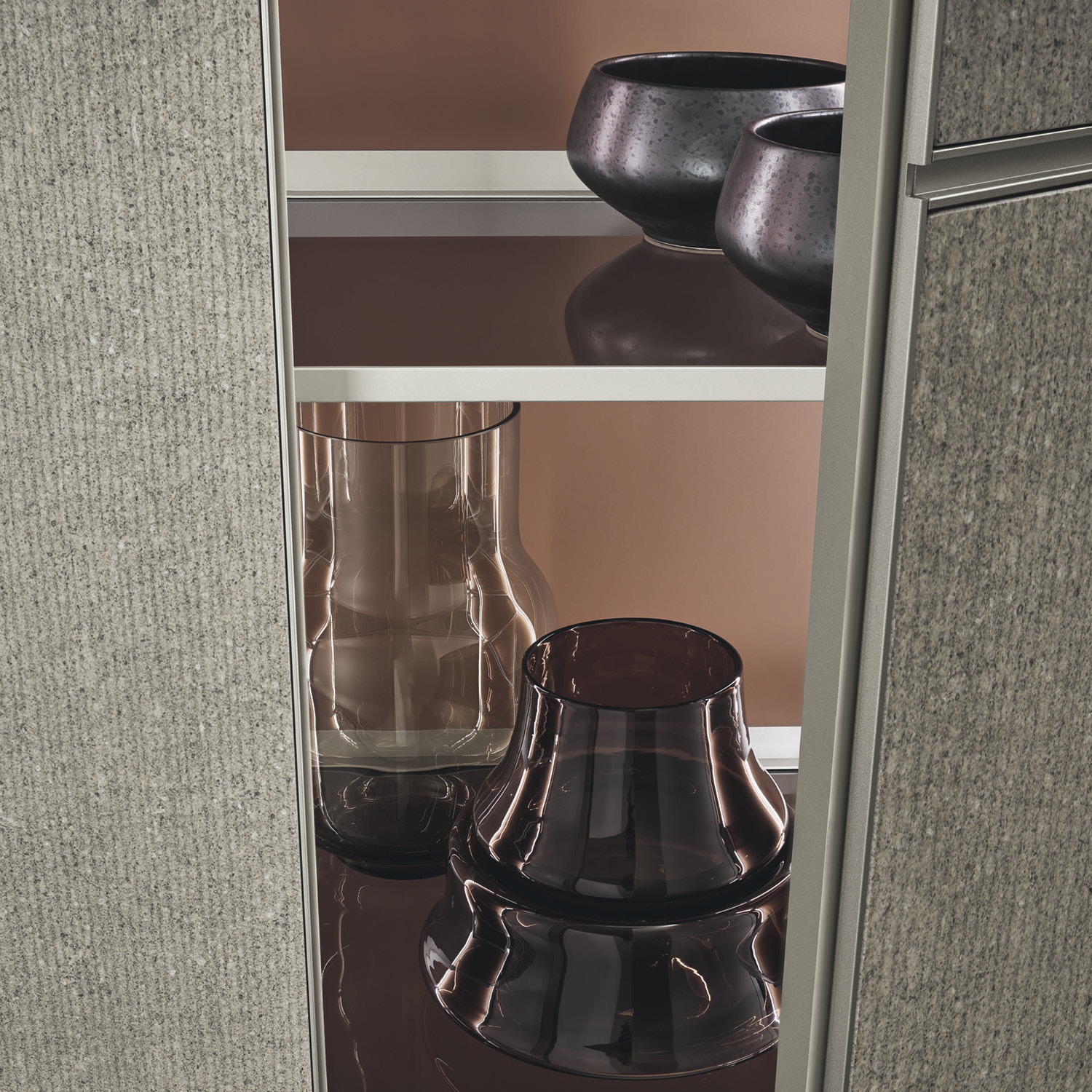 Modulor
The equipped compartments of the Modulor wall paneling system are designed to organize and store objects, thanks to a wide range of accessories included in the system. The doors with push opening are enhanced by the exclusive materiality of the Litech grigio rigato. Inside the storage units, the sides and the back are available in glass in many finishes: from Ecolorsystem glossy and mat lacquered colours, to transparent and satin-finish glasses.
New shelving units emphasize the linearity of the Modulor wall paneling system. Equipped with suspended drawers and 5 mm aluminium shelves, the new elements give rhythm to the equipped wall, without altering its geometry. The Modulor system can perfectly integrate steps or height changes.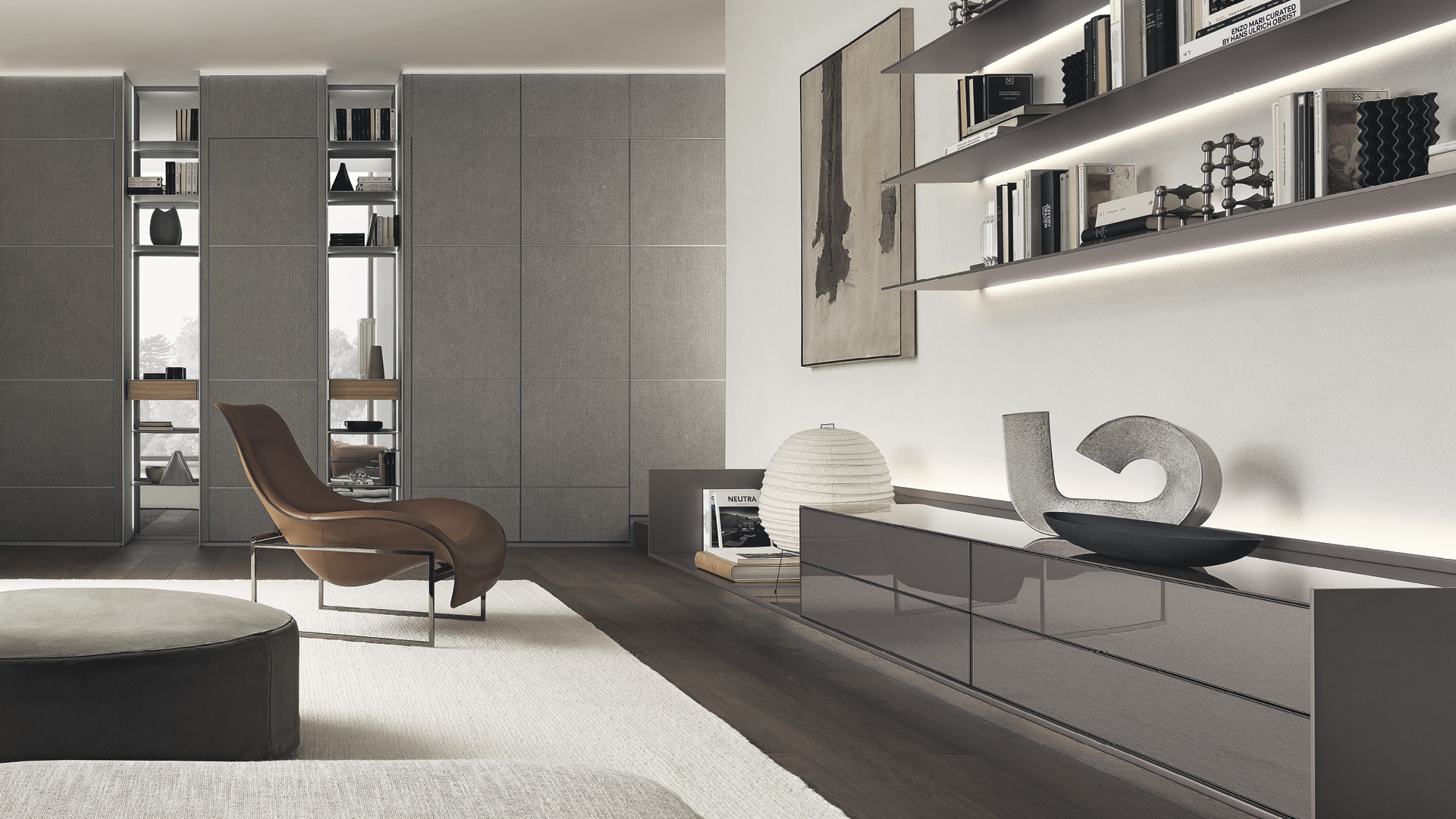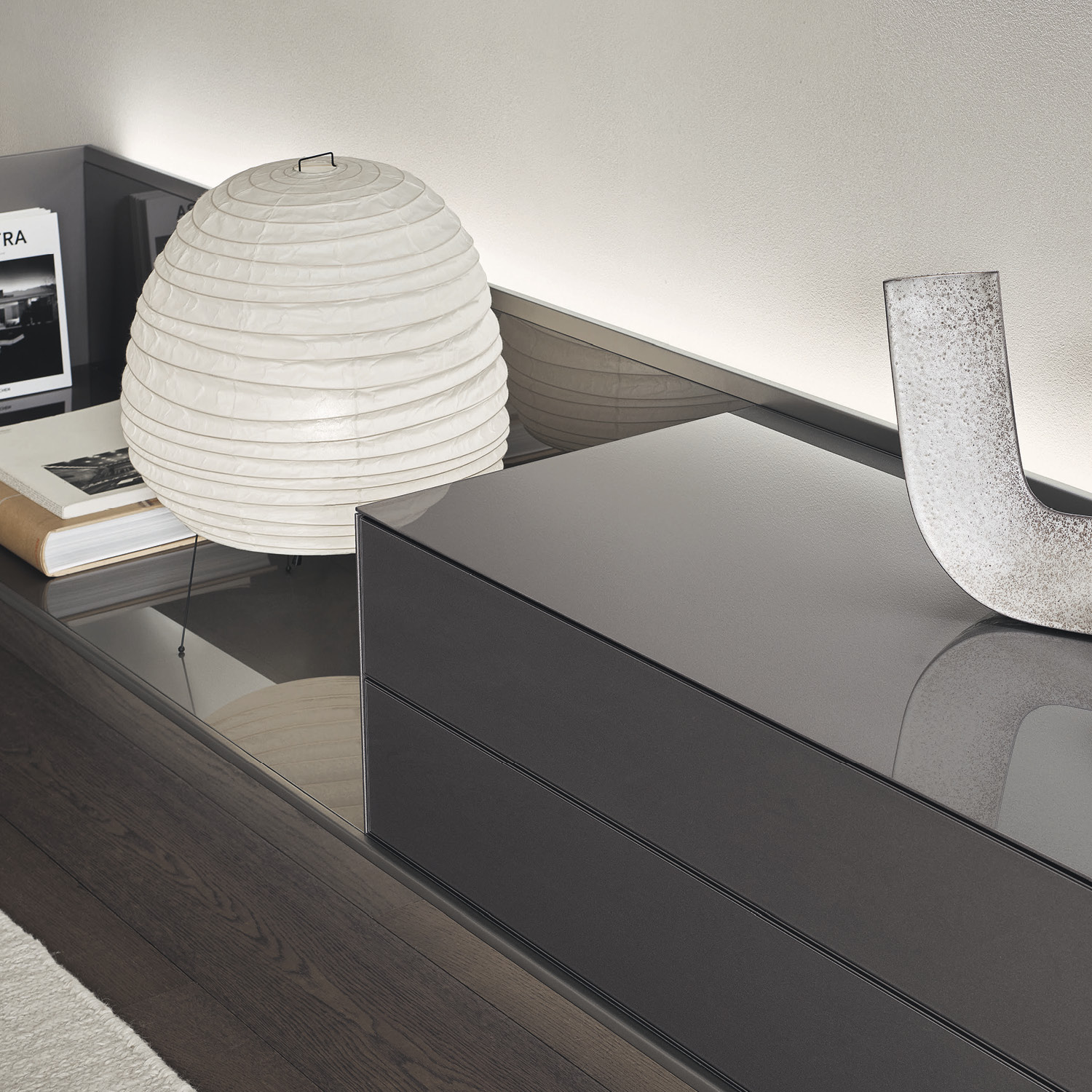 Self Plan
Living version
With the introduction of the Plan components, the design flexibility of the Self system is enriched with new solutions ranging from the writing desk element to the living room furniture. The living version features an aluminum structure on which you can place storage modules with drawers, flap doors or open units. It is also provided with optional cable duct for a practical TV housing.