Union Binding Company headquarters
In collaboration with the partner Habiform, Rimadesio participates to the construction of the offices for the new Italian headquarters of Union Binding, a company specialized in the production of snowboard bindings.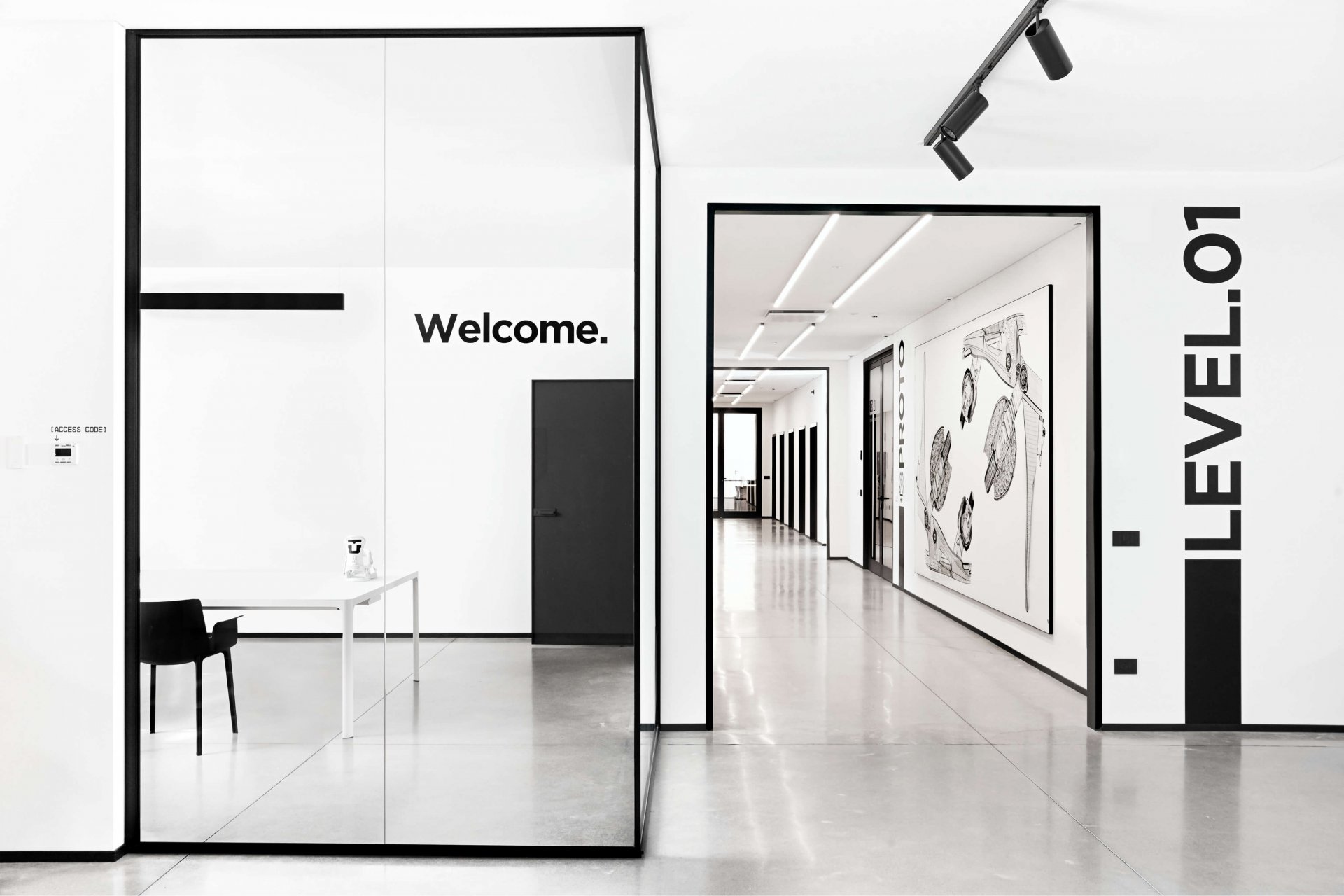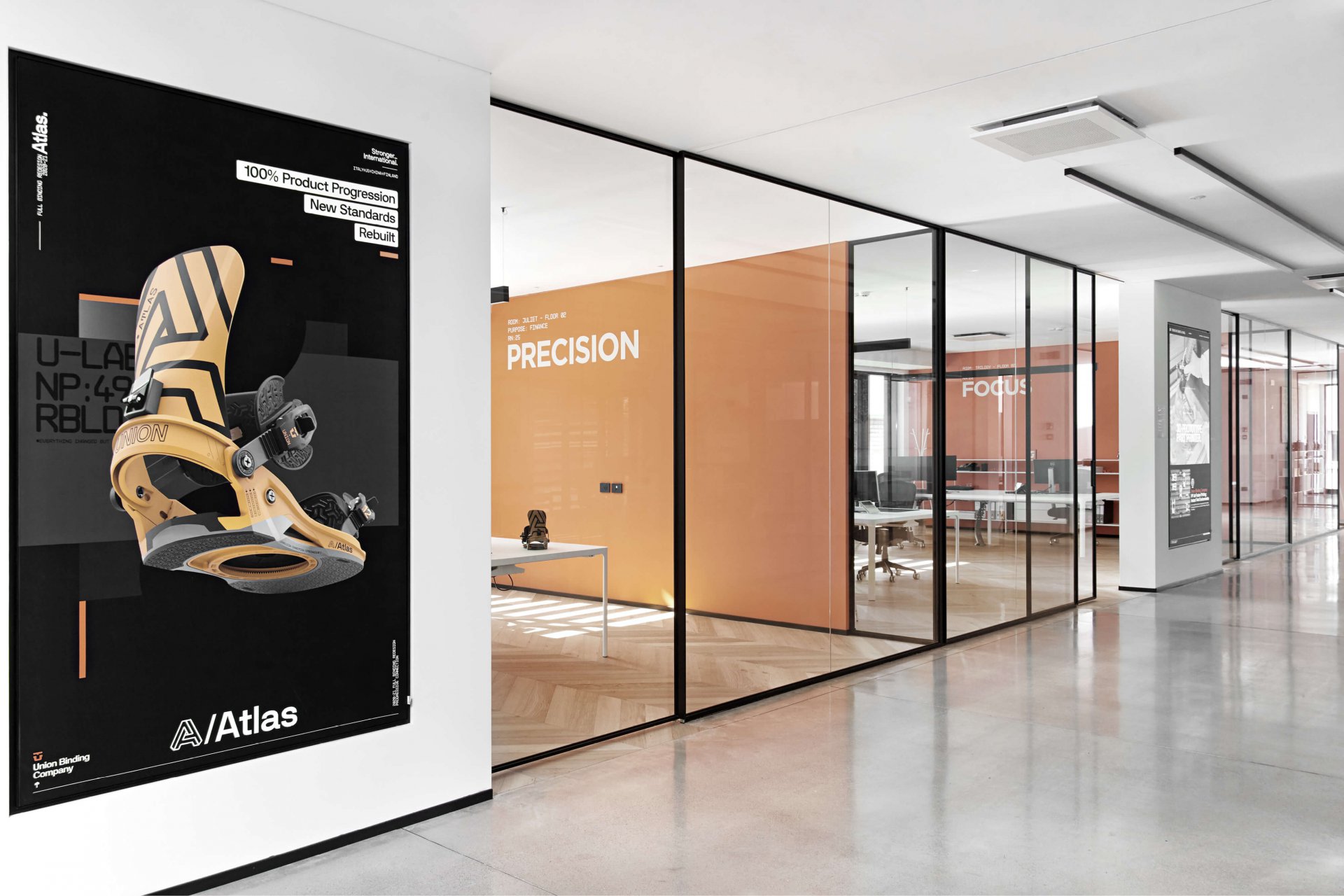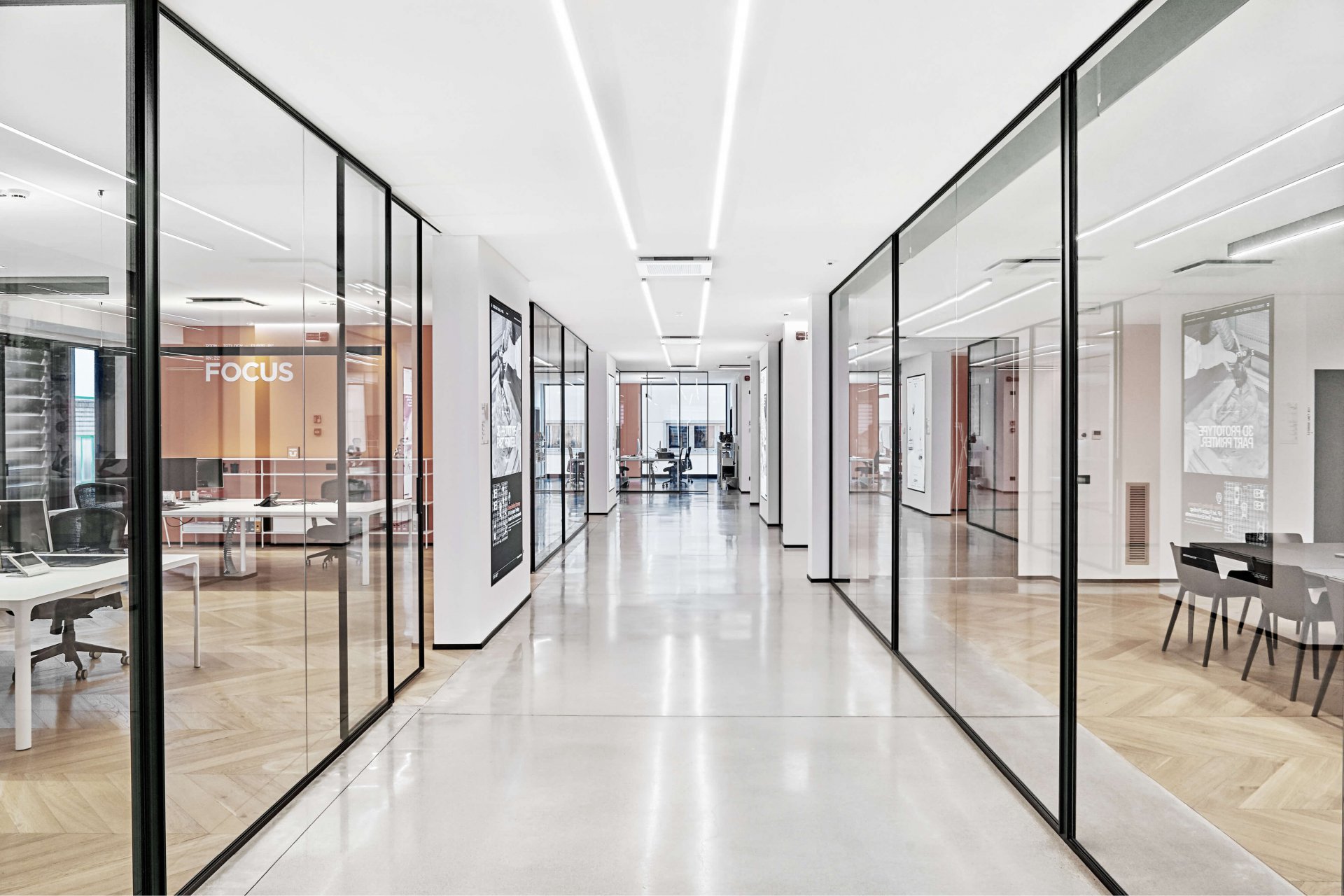 The supply includes Spazio wall partition system with Velaria sliding doors, Flat System equipped tables, Zenit and Wind bookcases, Long Island meeting tables, Spin and Vela swing doors. An interior project marked by safety and practicality criteria, which is at the same time enhancing the room brightness.
The wall partition solutions in transparent glass and black aluminum structure, reformulate the concept of sharing, typical of the open space areas: the use of the space becomes dynamic and with an internal organization capable of adapting to the changing of the business needs. Photo courtesy: Funky Studio.