The iconic Zenit system designed by Giuseppe Bavuso already turns 25 years. The product has remained faithful to its original design, thanks to its ability to embody Rimadesio's founding values: technological innovation, stylistic research, and ecological awareness.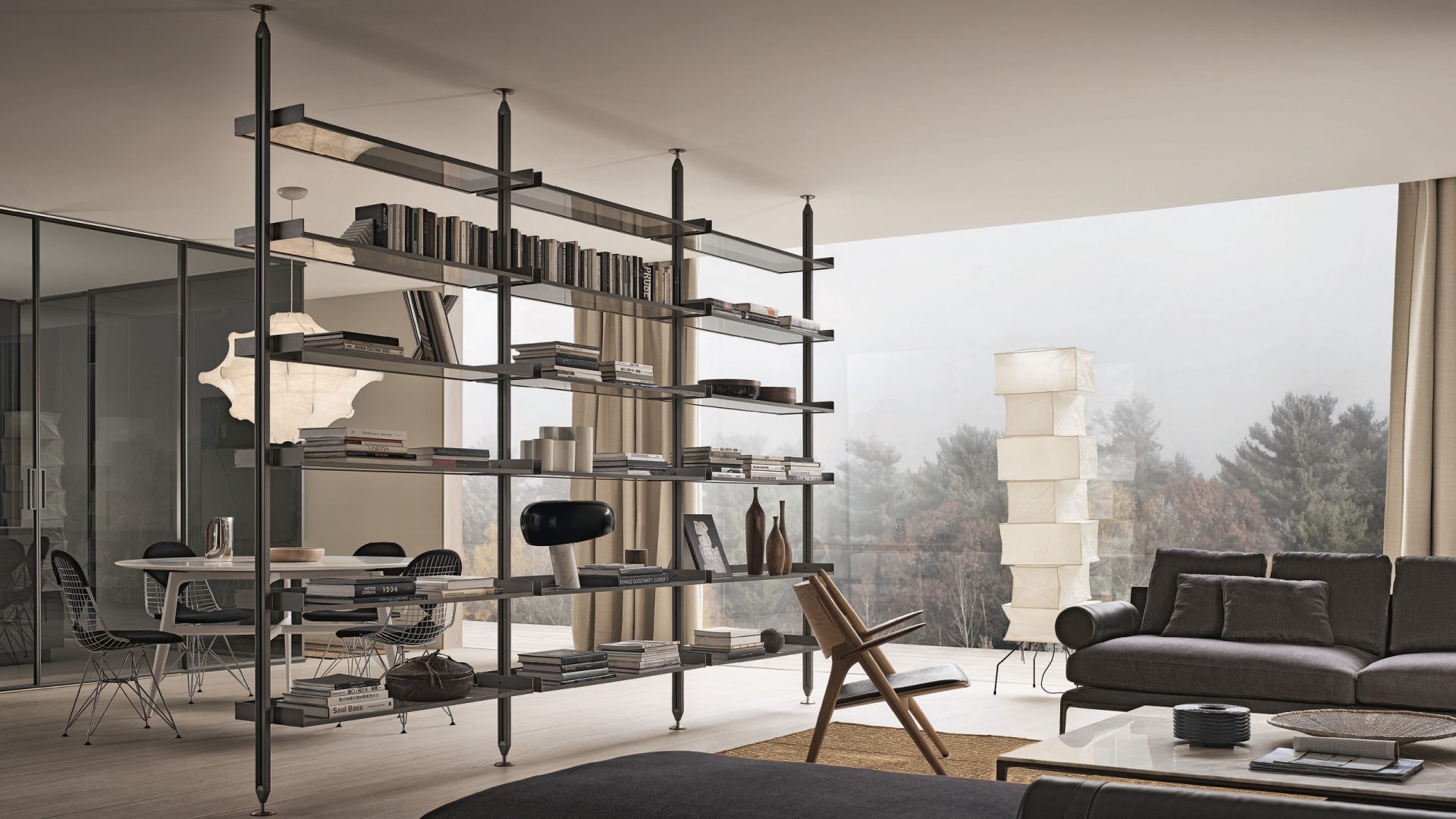 Zenit
Structure 205 piombo graffiato, glass shelves 60 rete alluminio
Free from aesthetics and functional limitations, Zenit enables the free arrangement of the equipment in the desired number and height, as well as the possibility to change the composition over time.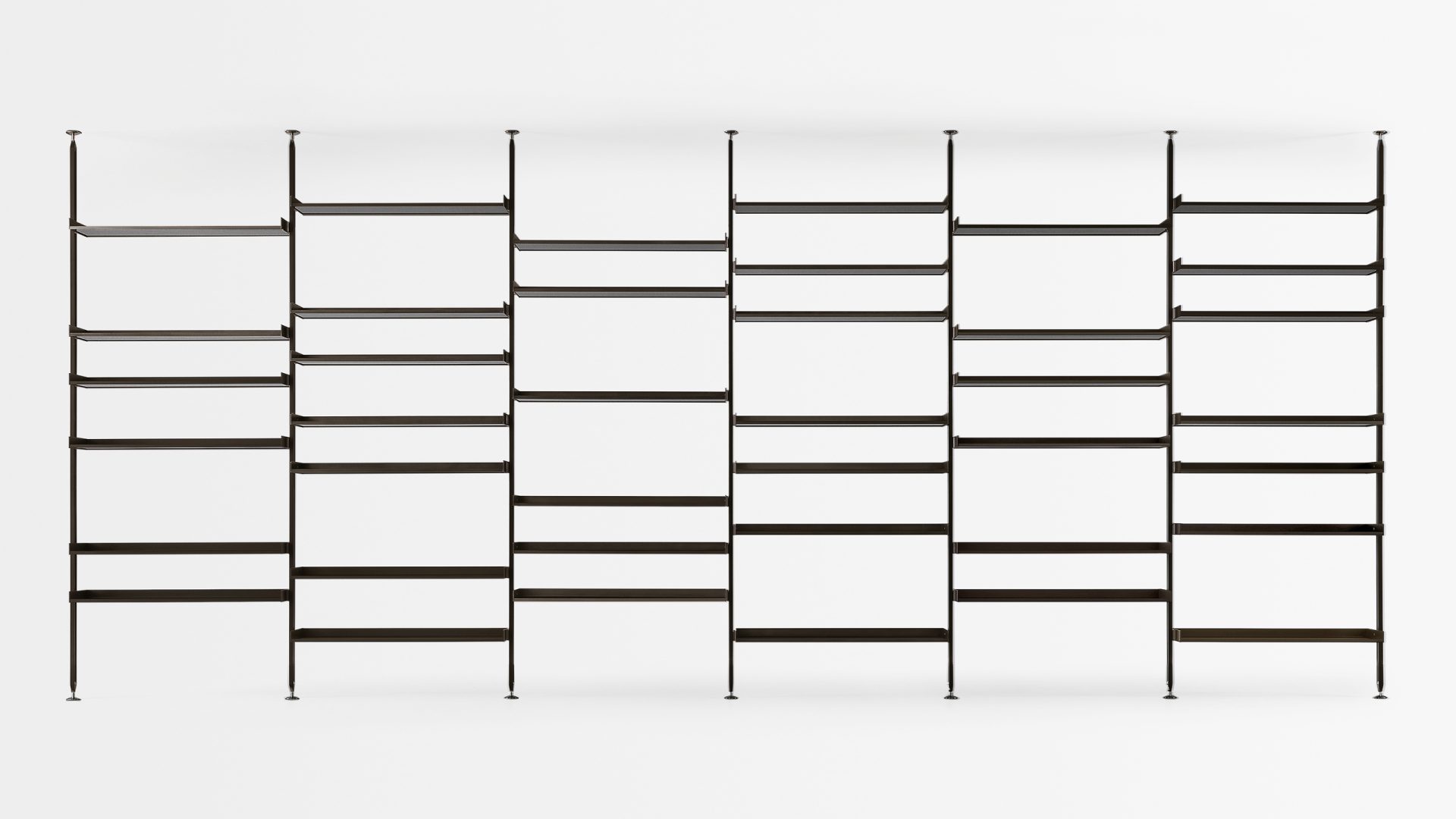 Zenit is a system with multiple compositional possibilities, it can be a bookcase with storage elements and TV stand or an equipped walk-in closet. The variety of finishes allows an easy stylistic integration in any environment. The aluminum structure is available in finishes: alluminio, nero, brown, platino, piombo, bronzo and in four finishes in scraped. The glasses shelf are available in the rete version, transparent, and satined. Zenit has been enriched with numerous variations over time while remaining the same and confirming itself as an absolute best-seller of the collection.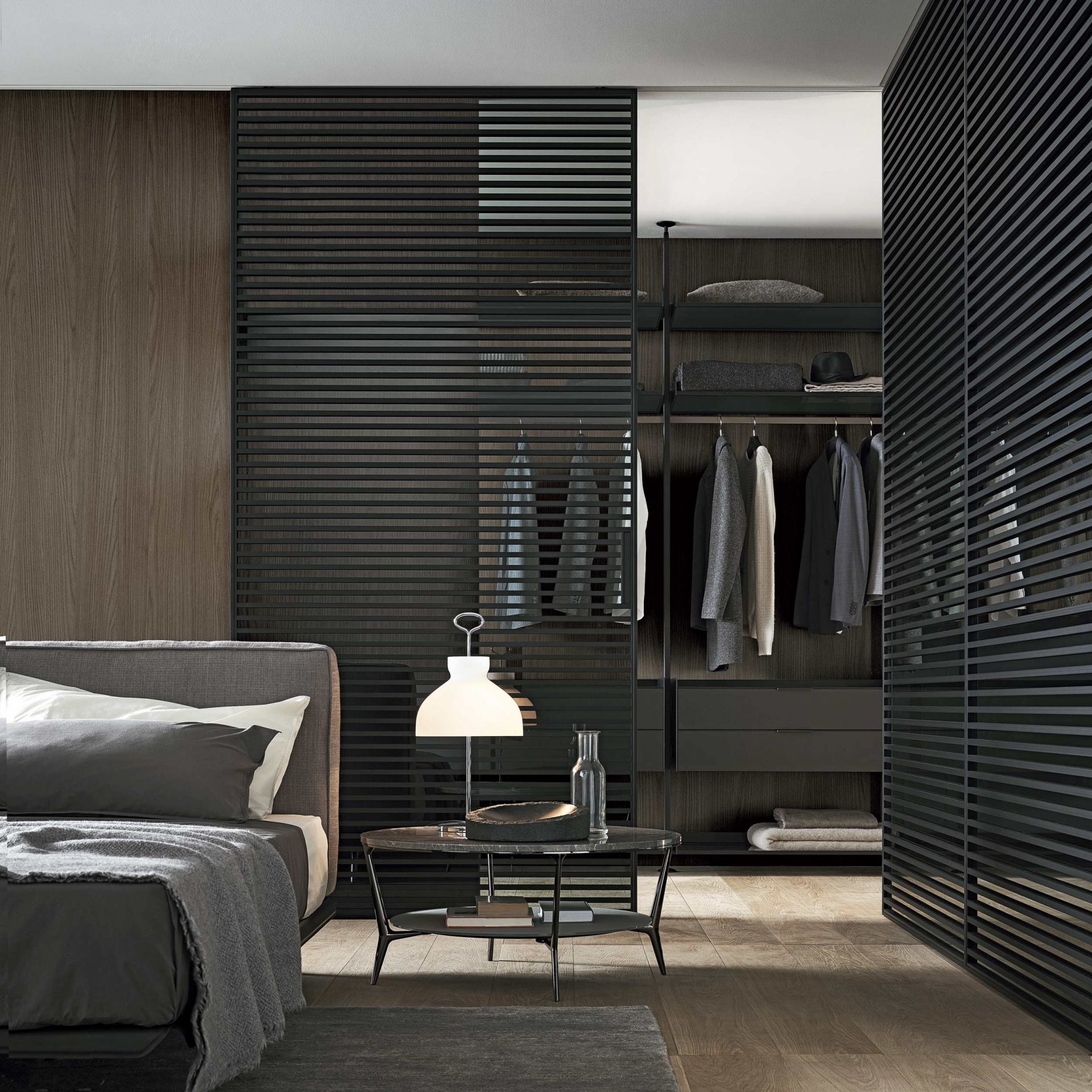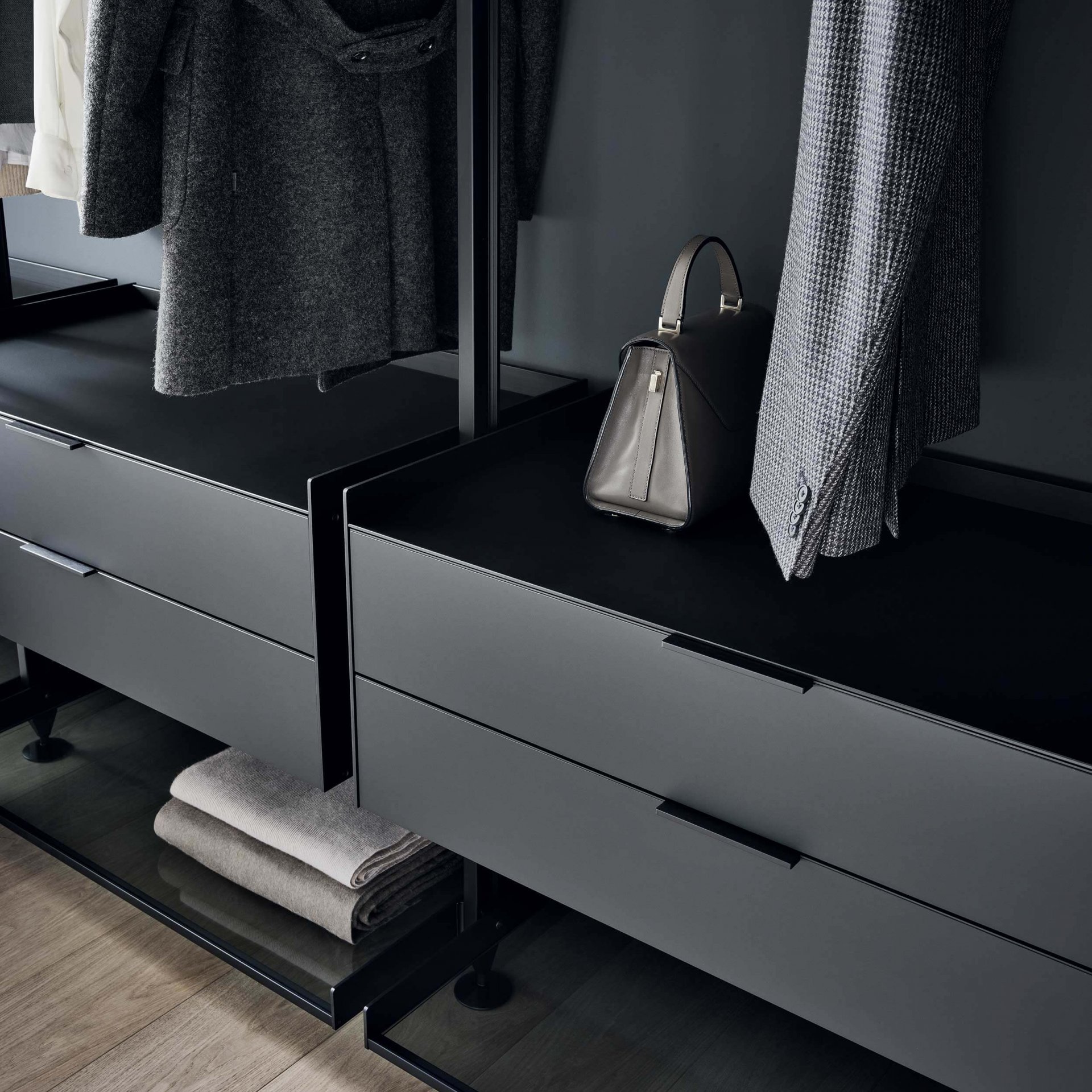 SUSTAINABILITY
Like all Rimadesio products, Zenit system is made by following the principles of the safeguarding of the environment and its resources, through a production process powered by solar energy, aimed at the creation of long lasting goods. Zenit is made by using glass and aluminum, Rimadesio materials of excellence, 100% recyclable and actively recovered in the production cycle, with a view to a circular economy that reduces waste to zero.