Rigorously designed with precious materials, Stripe sliding doors form a practical screen between the house entrance area and the large, bright living area. Here, on the opposite sides of the sofa area, a Zenit bookcase and a Self plan wall-hung structure face each other. Playing mutually complementary functions, the systems help to define the compositional order and stylistic modernity that characterise the space.
Stripe, heat-treated oak and walnut finish
Perfectly double-sided thanks to the horizontal crosspieces positioned on both sides, the Stripe sliding panel is also available with an aluminum structure coated in walnut or heat-treated oak, for warm but sophisticated aesthetic results. The wood finishes are added to the four shades for aluminum, which is already in the catalogue.
Design by Giuseppe Bavuso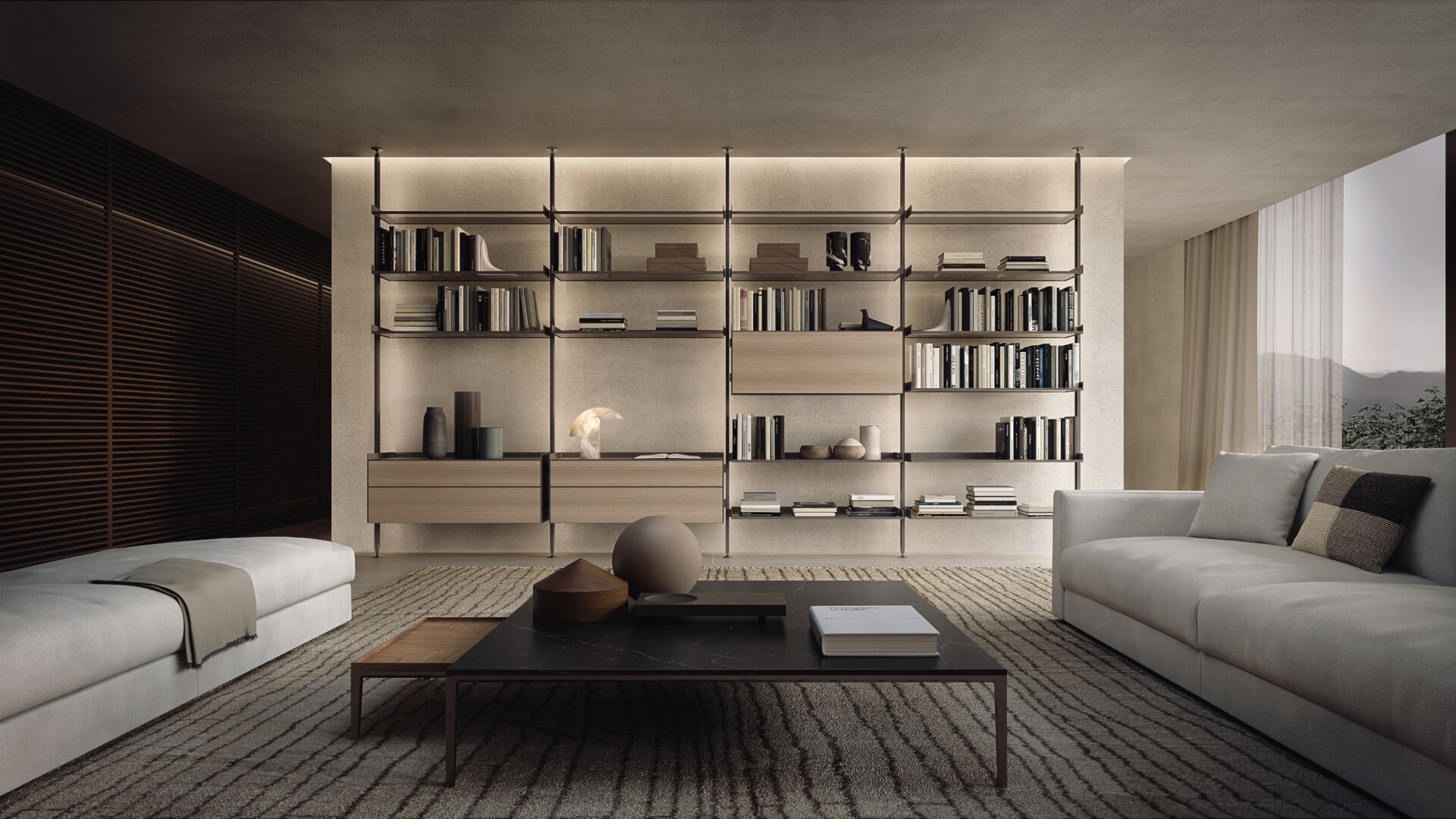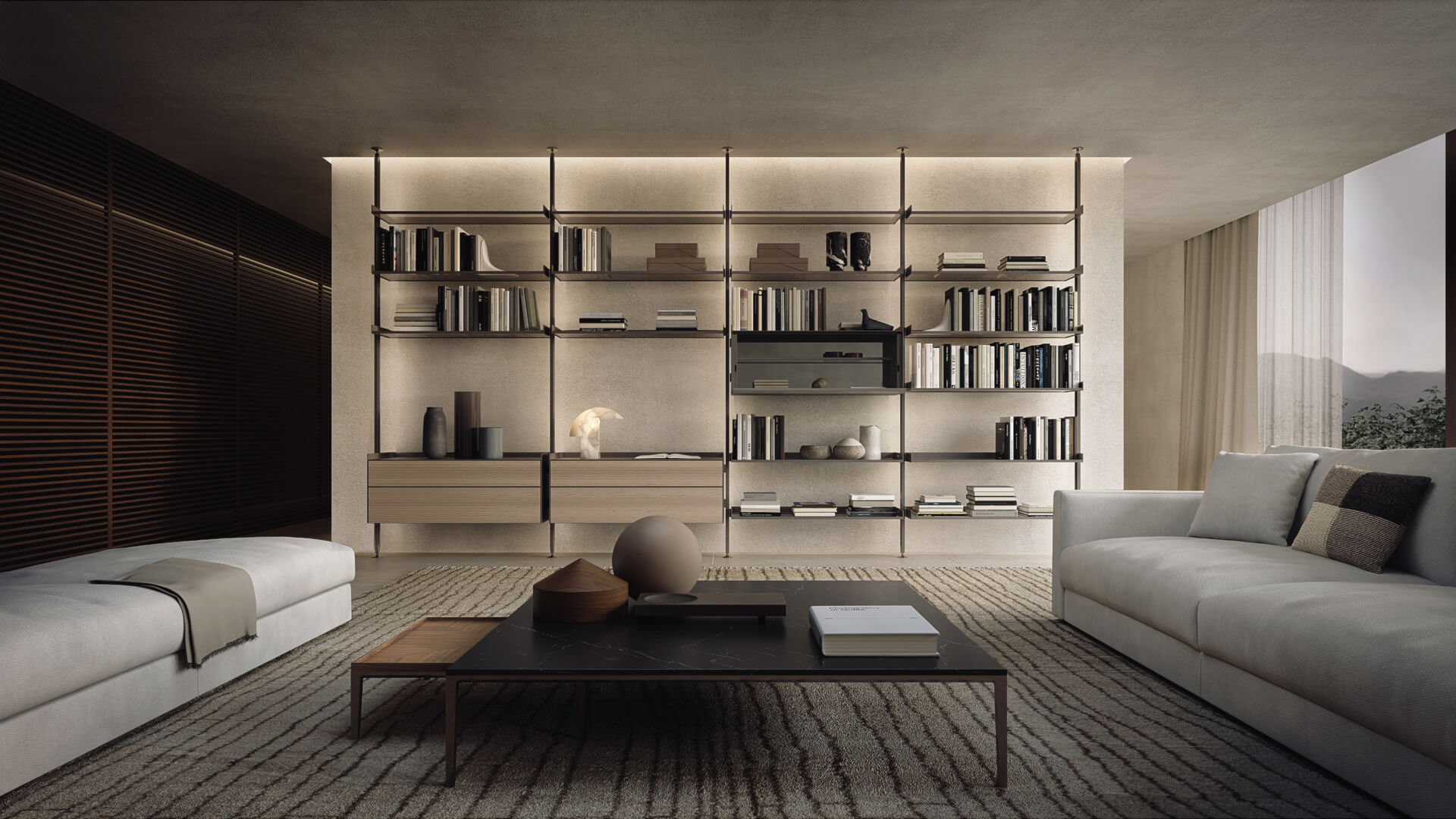 Zenit
Available in ceiling mounted or wall, linear or corner mounted versions, Zenit is an expression of Rimadesio's design versatility. The design solutions are endless thanks to the variety of facilities and finishes that have gradually enriched an absolute bestseller in the product collection.
Design by Giuseppe Bavuso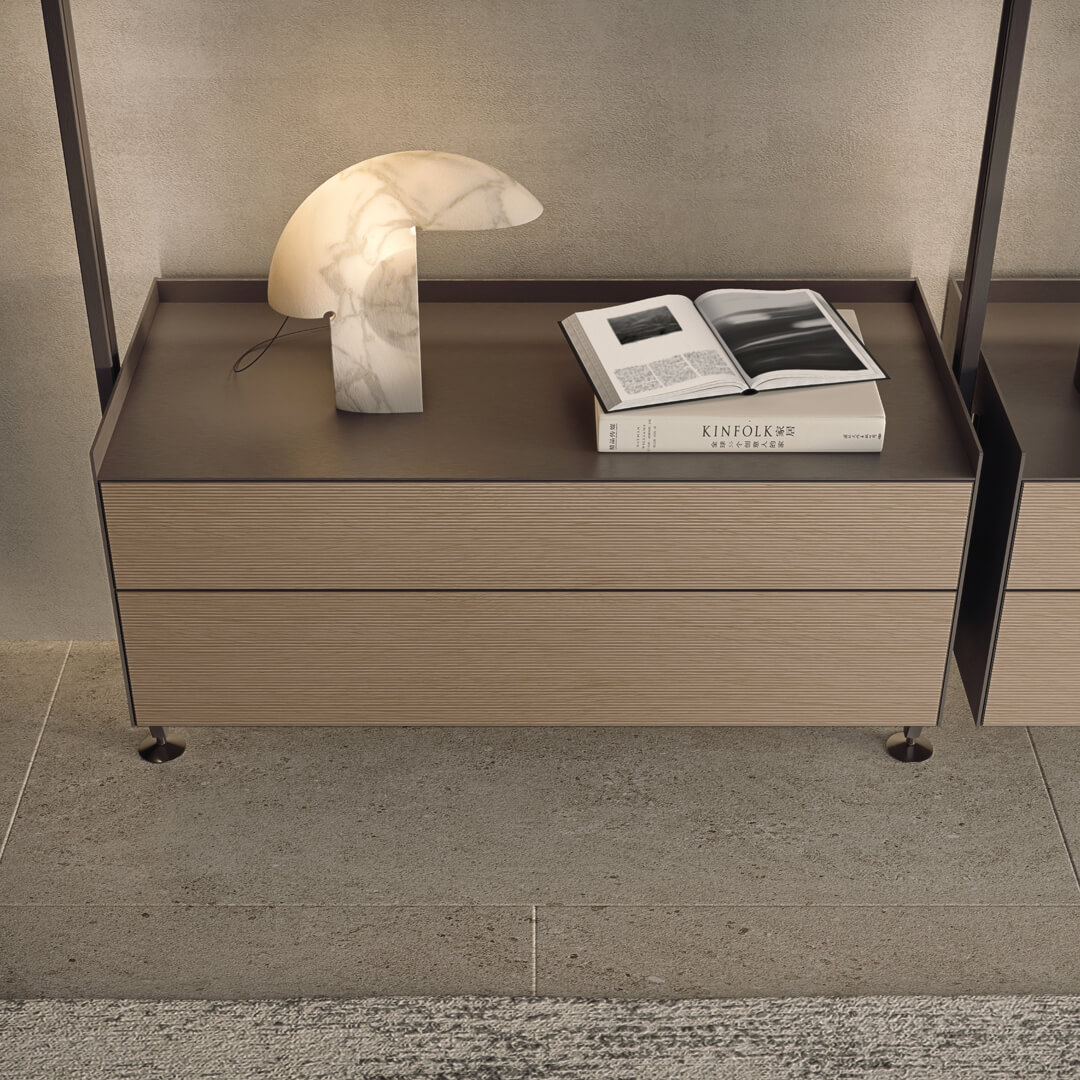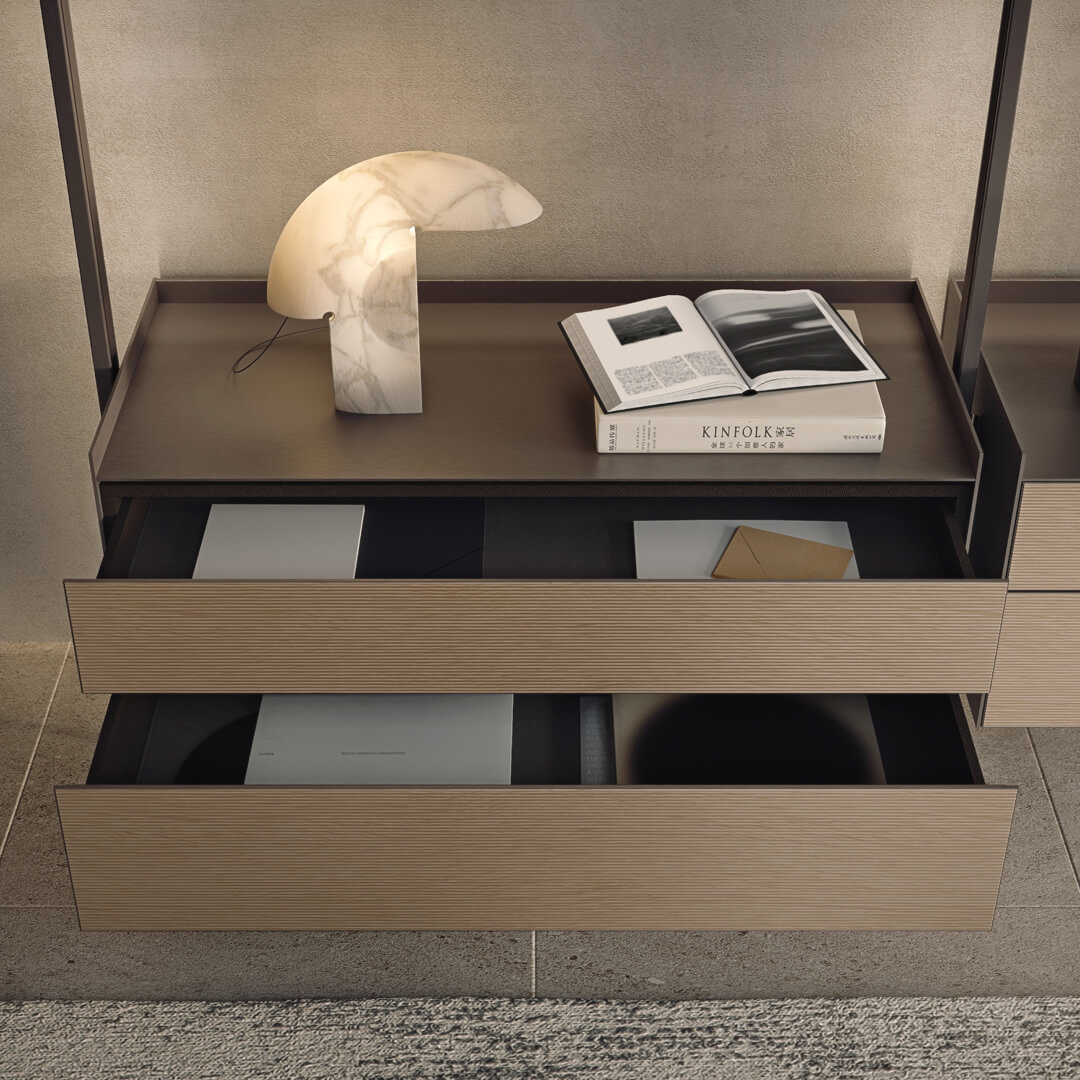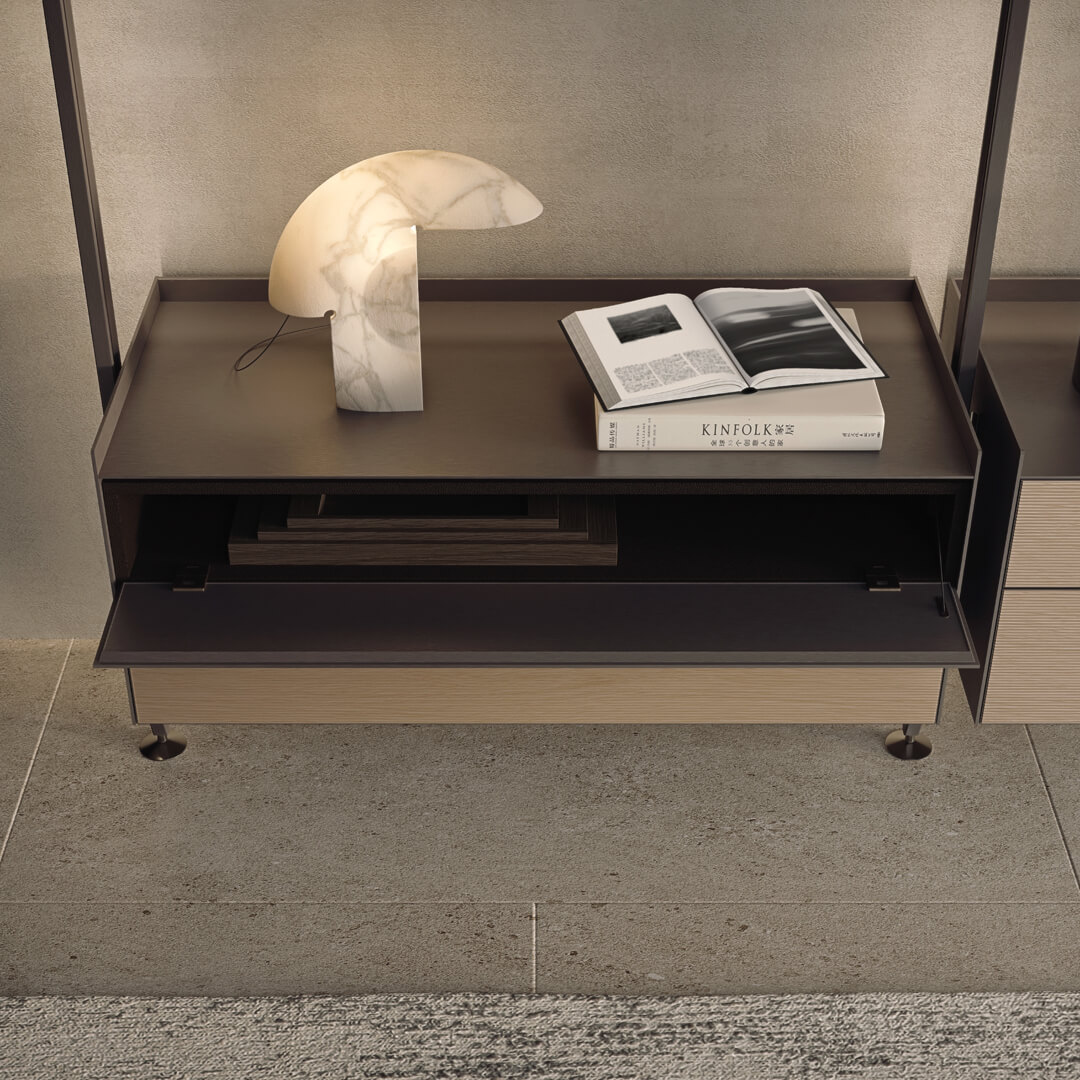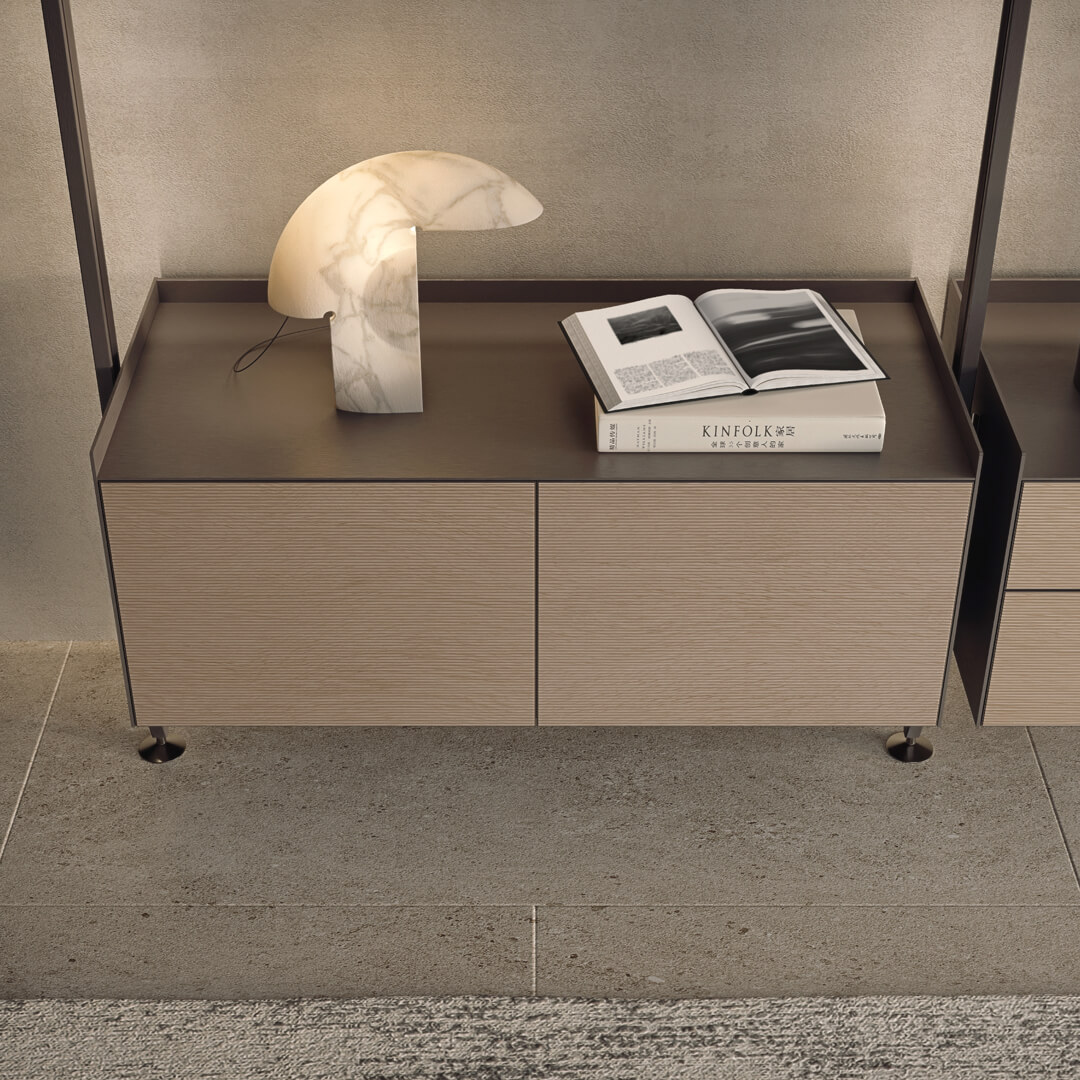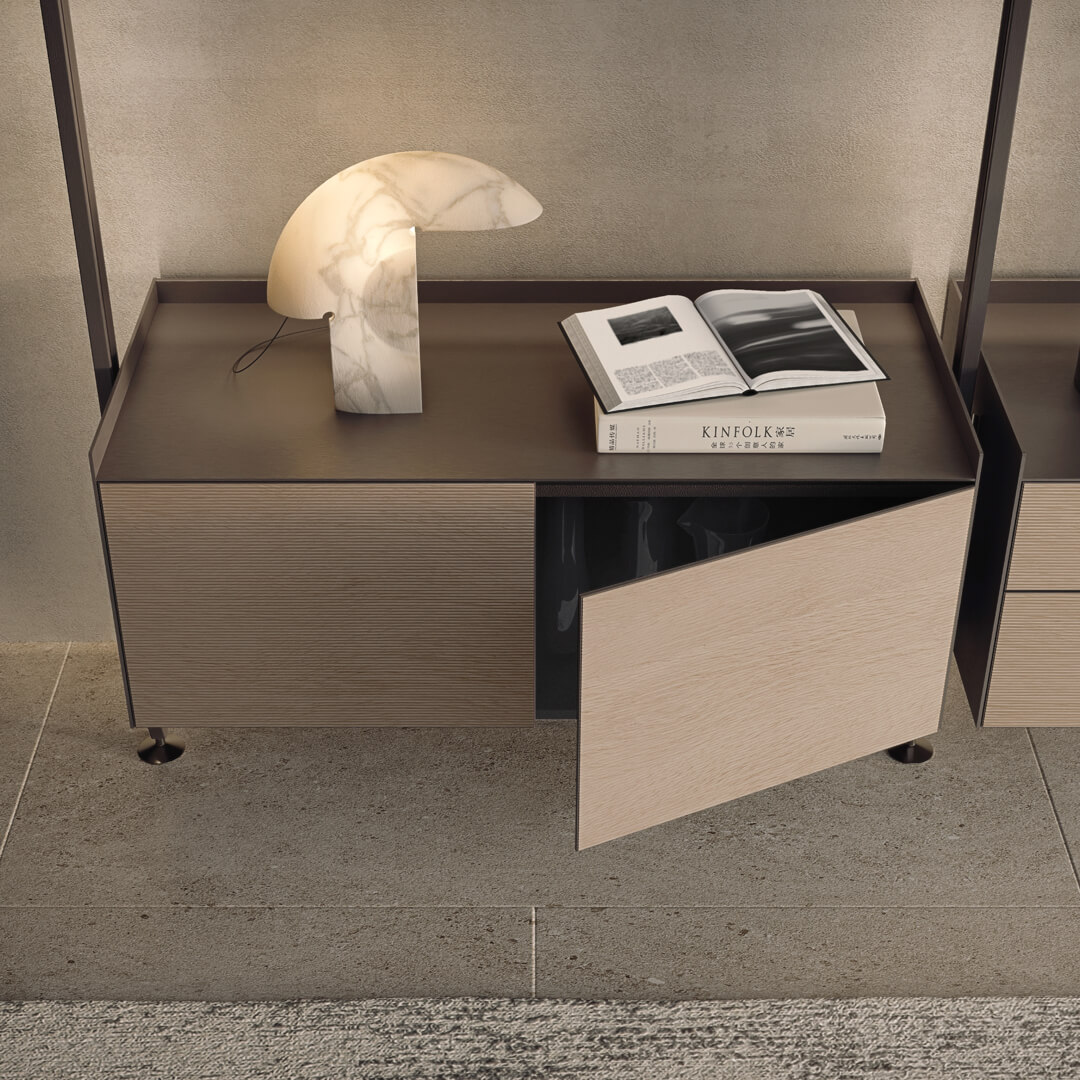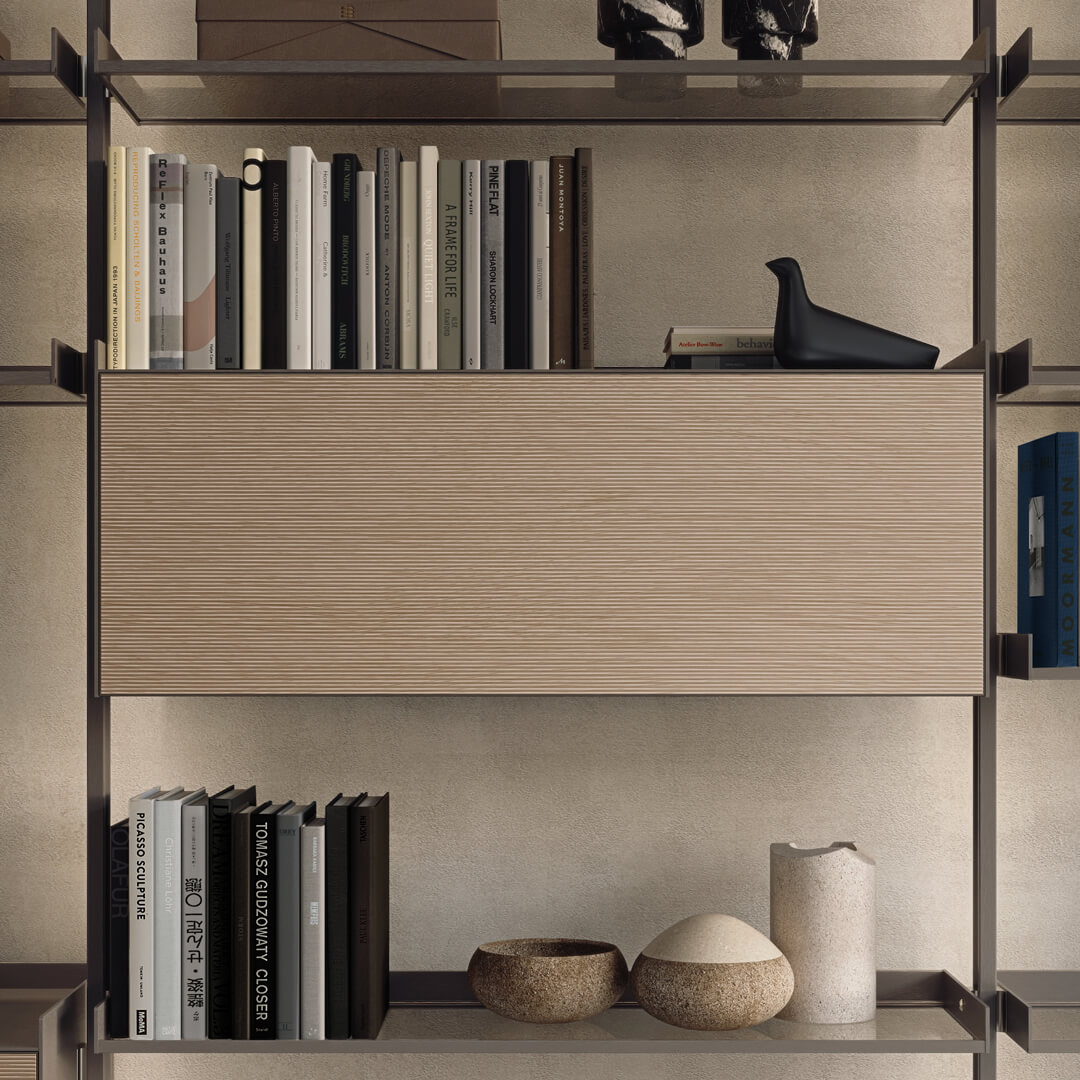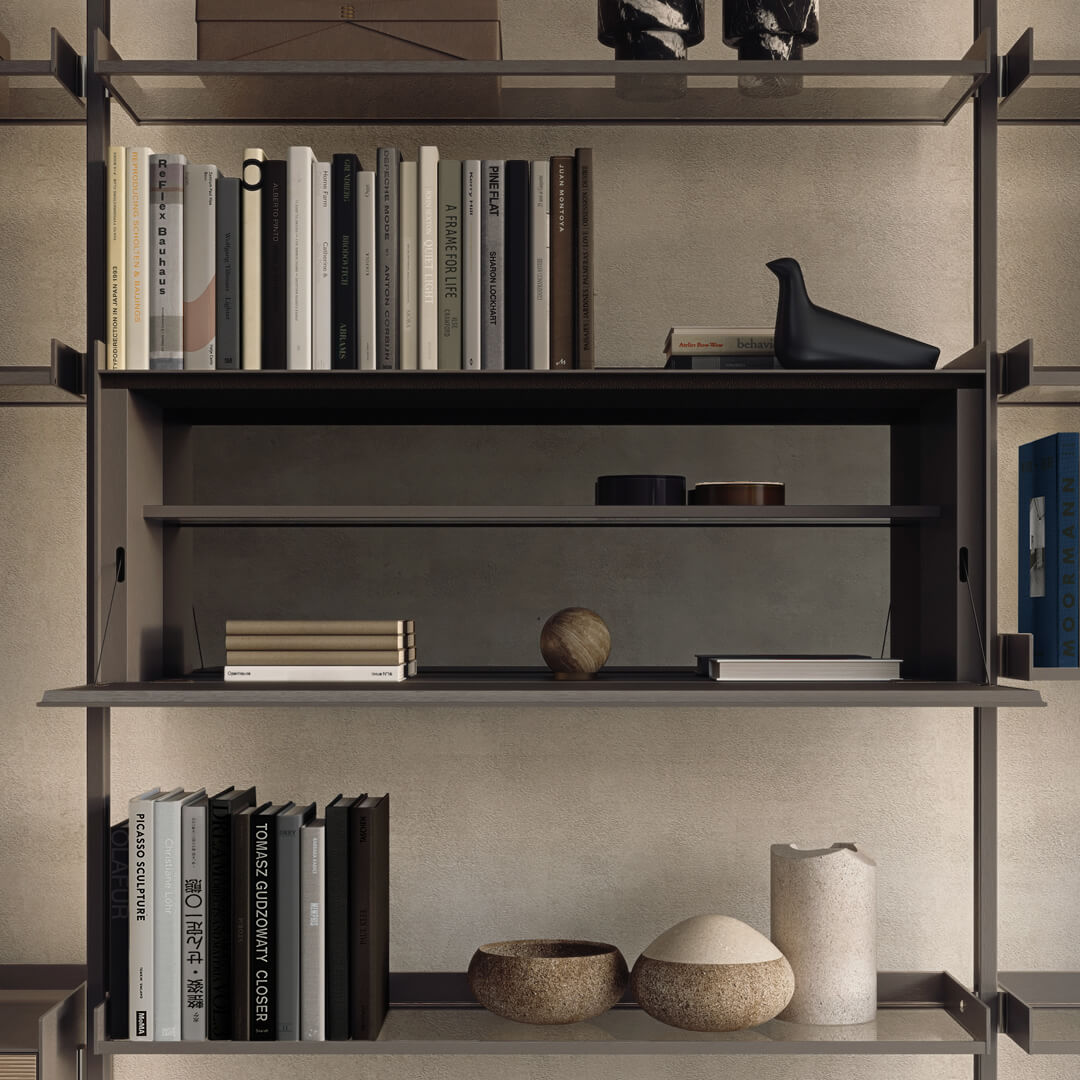 New accessories
In the bookcase version, Zenit now expands its design potential with the introduction of a brand new backlit upright and new suspended units which, like all Zenit facilities, can be freely positioned. The new design includes a chest of drawers, a unit with doors, a chest of drawers with bottom-hinged frame and drawer and a writing desk unit with bottom-hinged frame. With their fully extractable runners, the aluminium drawers are also new and come equipped with a unique push opening system and soft-closing mechanism. The drawer and door coating is available in glossy, opaque, reflex, sahara, diamond lacquered glass or in Litech or Sahara and Taiga essence with three-dimensional effect, for a total of 161 finishes. The writing desk unit with bottom-hinged frame is lined inside with synthetic leather in 7 available finishes: Arena, Nube, Argilla, Castoro, Rubens and Etna.
Self plan
Self Plan is divided into suspended structures, directly on the wall or integrated with the Modulor paneling system. In the mobile living version, Self plan provides an aluminium structure on which storage modules can be arranged with drawers, bottom-hinged frames or open compartments. There is also a cable management function to house a TV conveniently.
Design by Giuseppe Bavuso
Discover more