Present both on the Modulor paneling and on the Radius doors, the new Taiga oak finish embellishes your dining room with its delicate graphic design. The round version of the Francis table occupies the centre of the space, while two Aliante glass sideboards emphasise the symmetrical layout on the sides. The result is a bright and cohesive environment, where nothing is left to chance – be it the refined design of the various furnishing components, the technical and functional quality of the opening movements, or the sophisticated combination of materials and finishes.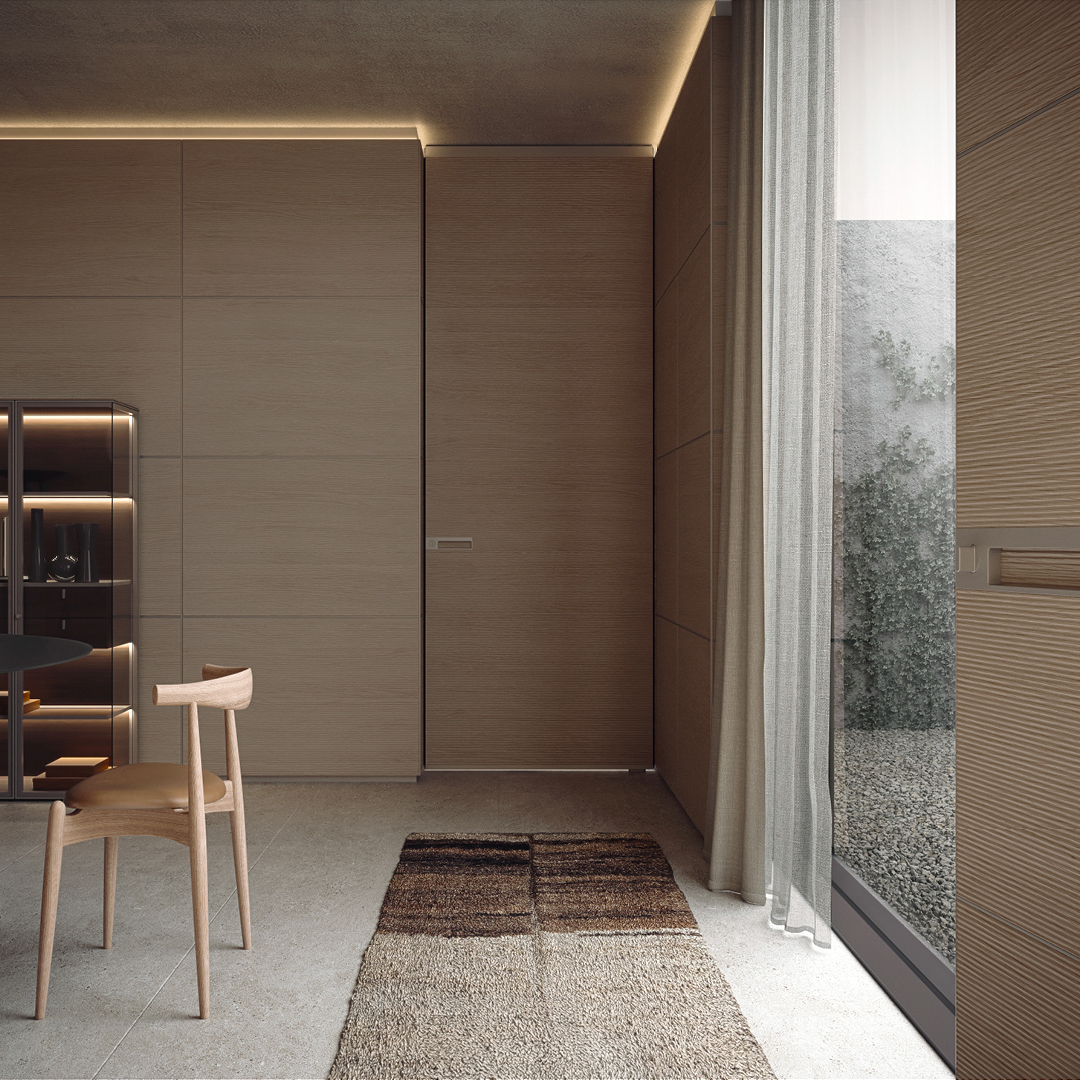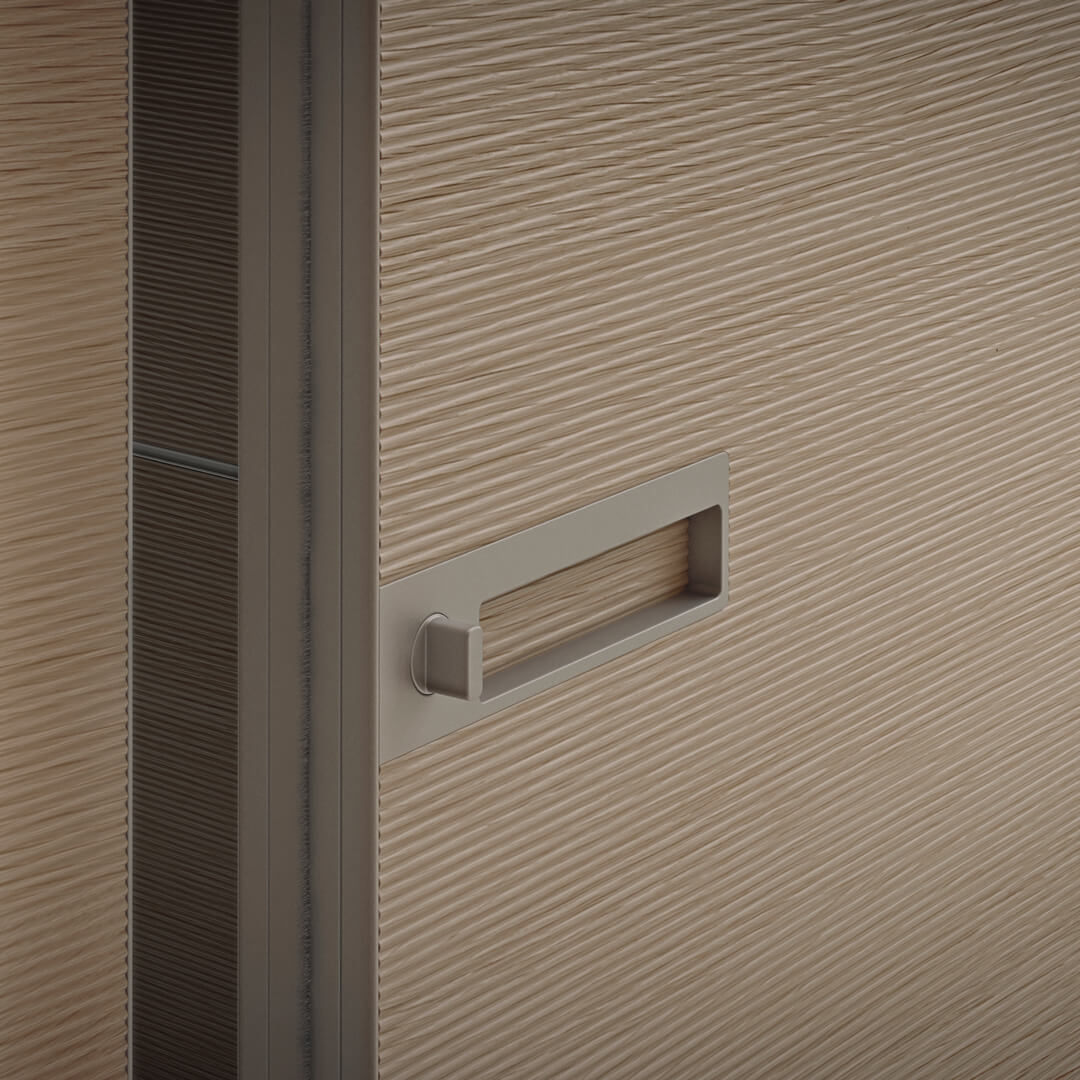 Radius
The new bi-directional pivot door system
An innovative proposal in Rimadesio's design process is the gradual elimination of structural features, such as jambs and frames, aiming at creating elements capable of highlighting the superior qualities of an exclusive material such as aluminum. A full-height solution that is perfectly double-sided and coplanar to the wall, with a minimal design intended to blend harmoniously with the surrounding architecture. Design by Giuseppe Bavuso
Radius
Always made to measure in height and width, Radius is available in large dimensions, with panels that reach 3280 mm in height and 1600 mm in width. This is thanks to an extruded aluminium structure designed to give maximum strength and stability. Suitable for domestic, professional, hospitality and retail settings, Radius can be fitted to a wall without a jamb, with a retractable jamb or integrated into Modulor wall paneling system. The structure is designed to offer a wide range of aesthetic types and maximum functional quality. The panel is available with full mirror or with horizontal and vertical crosspieces. Also available in the double leaf version.
Design by Giuseppe Bavuso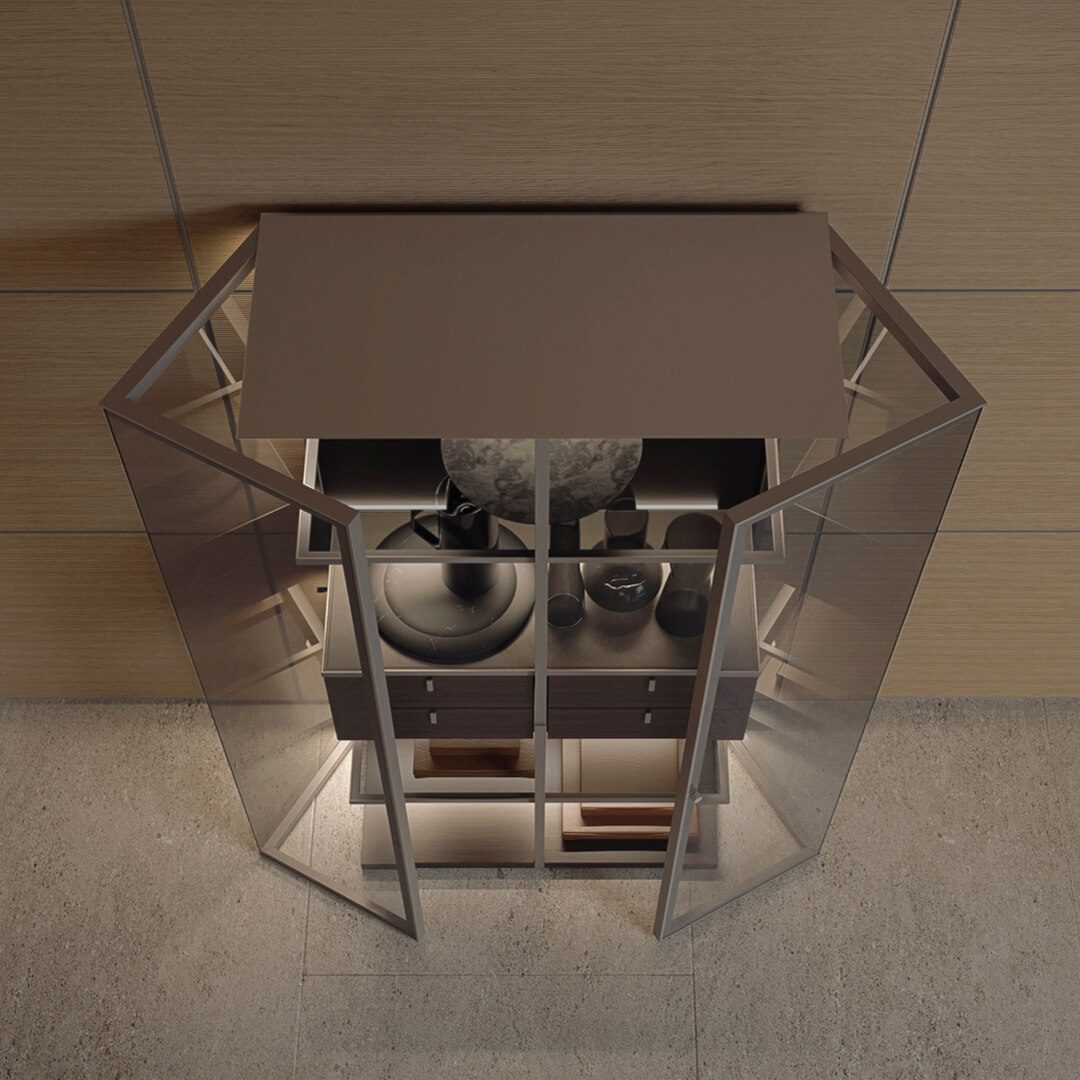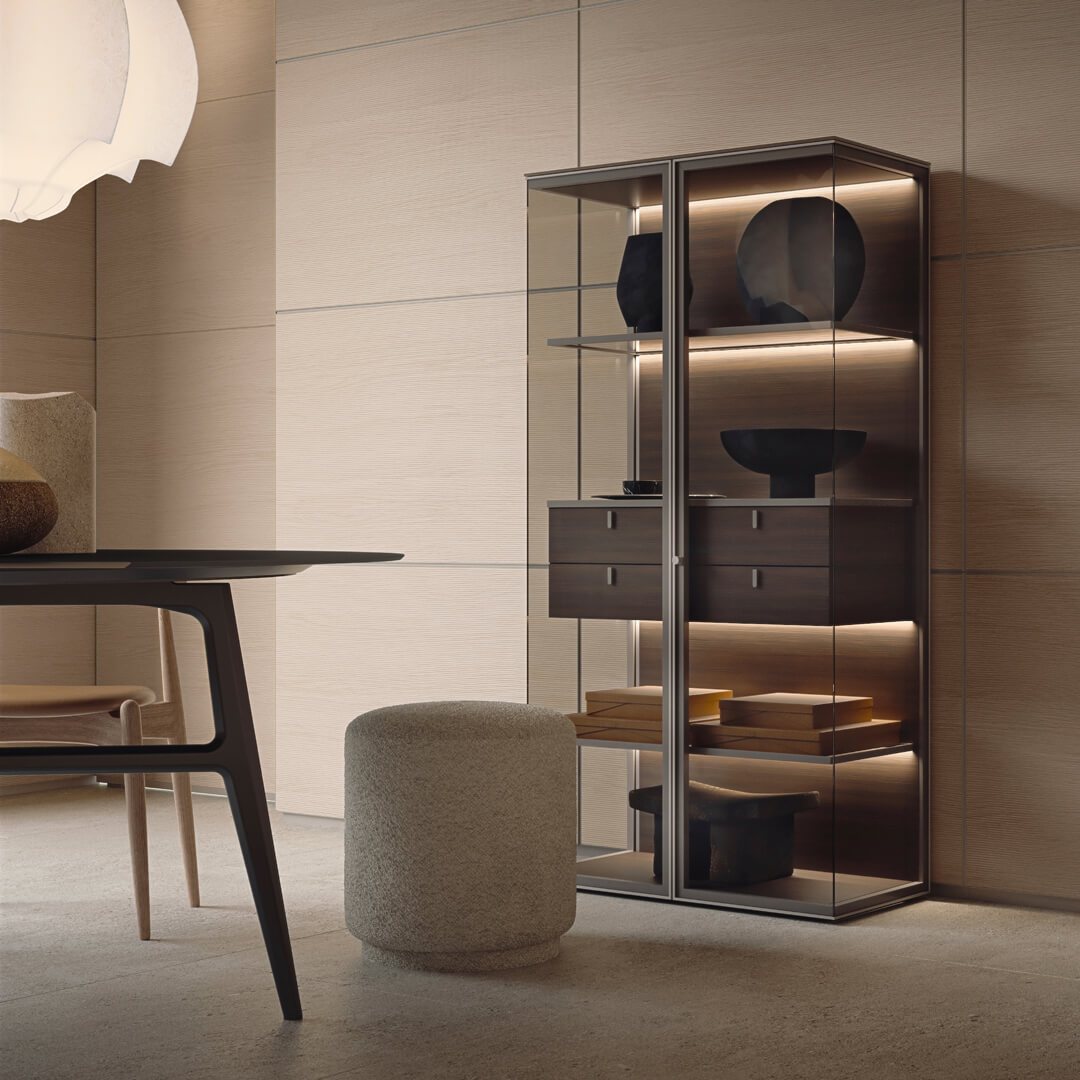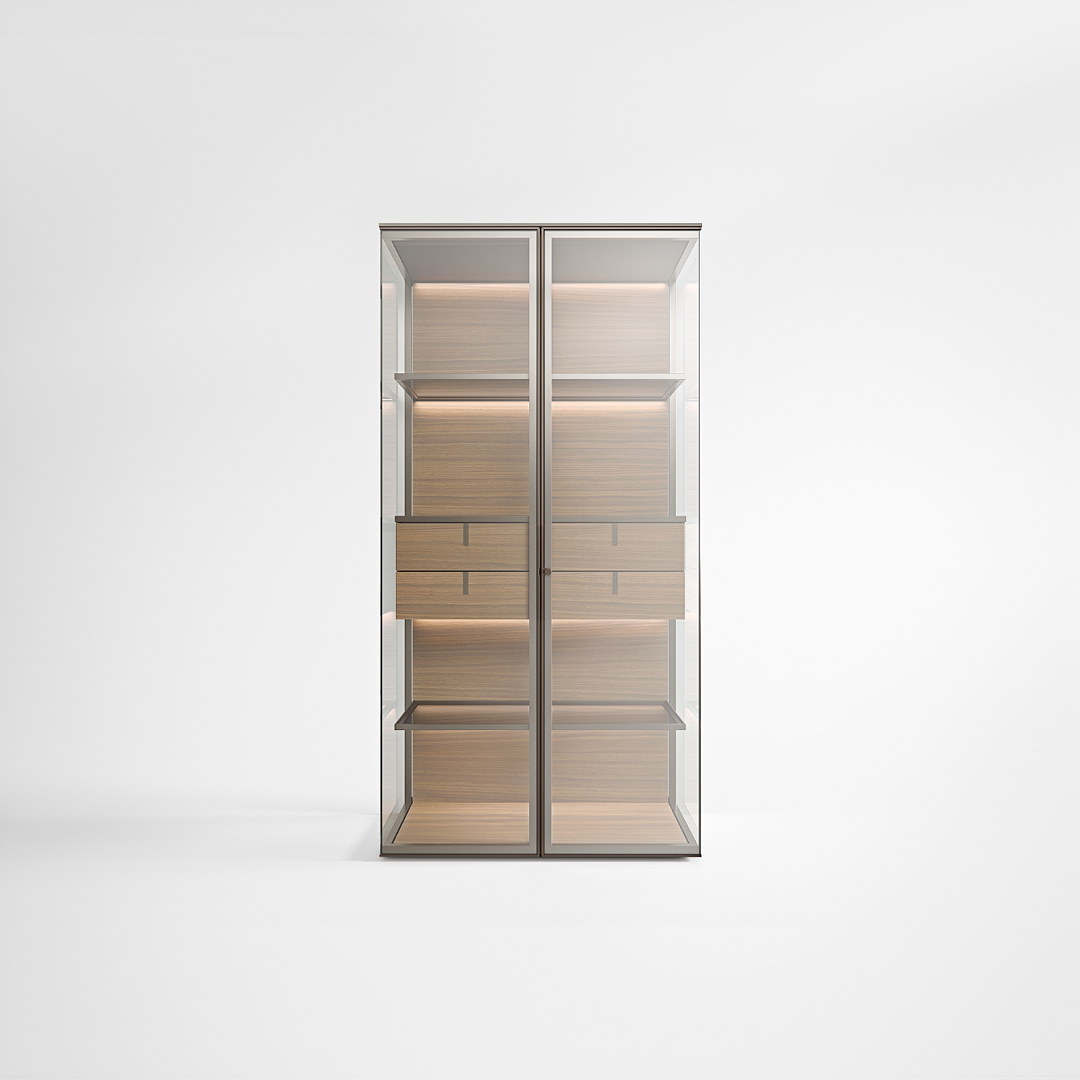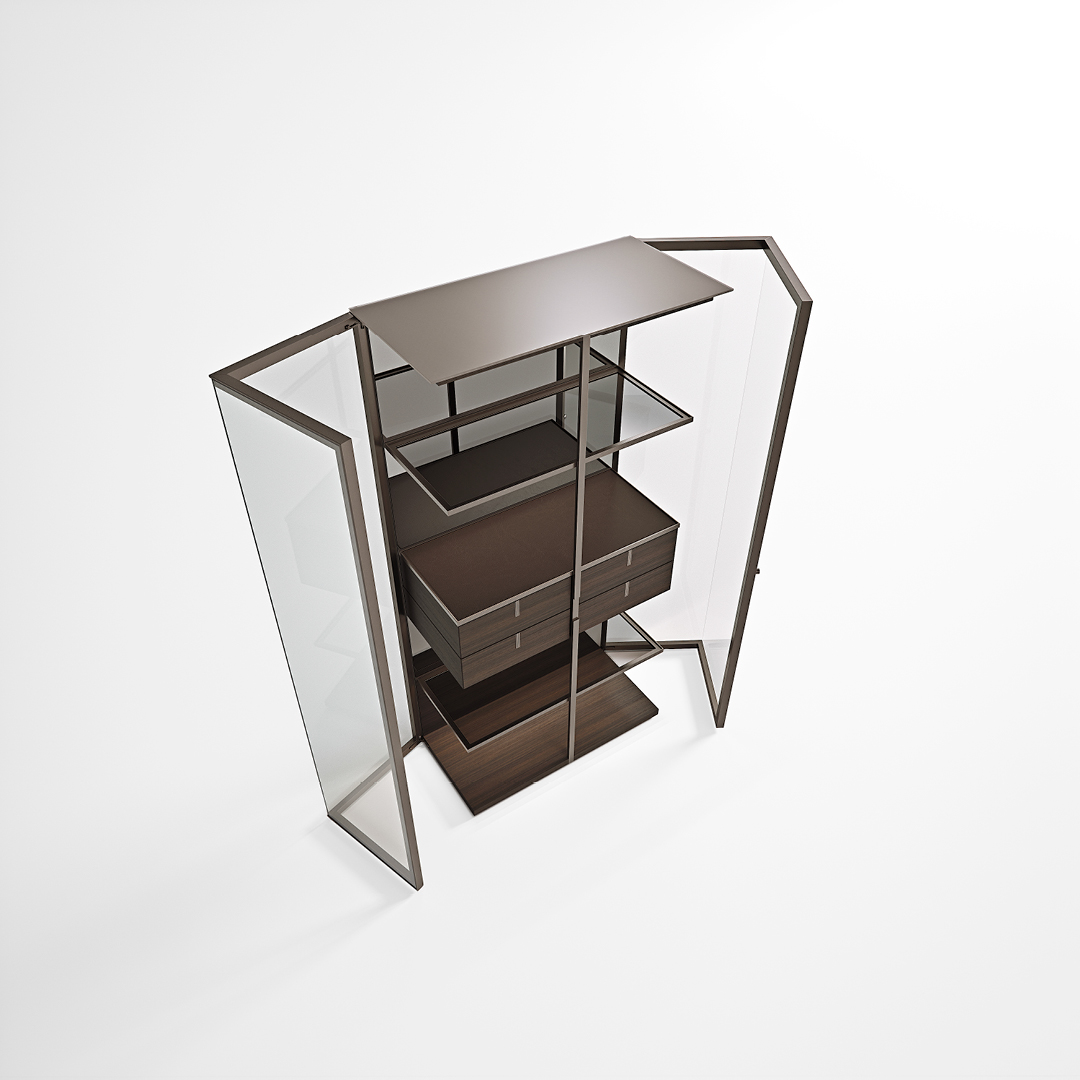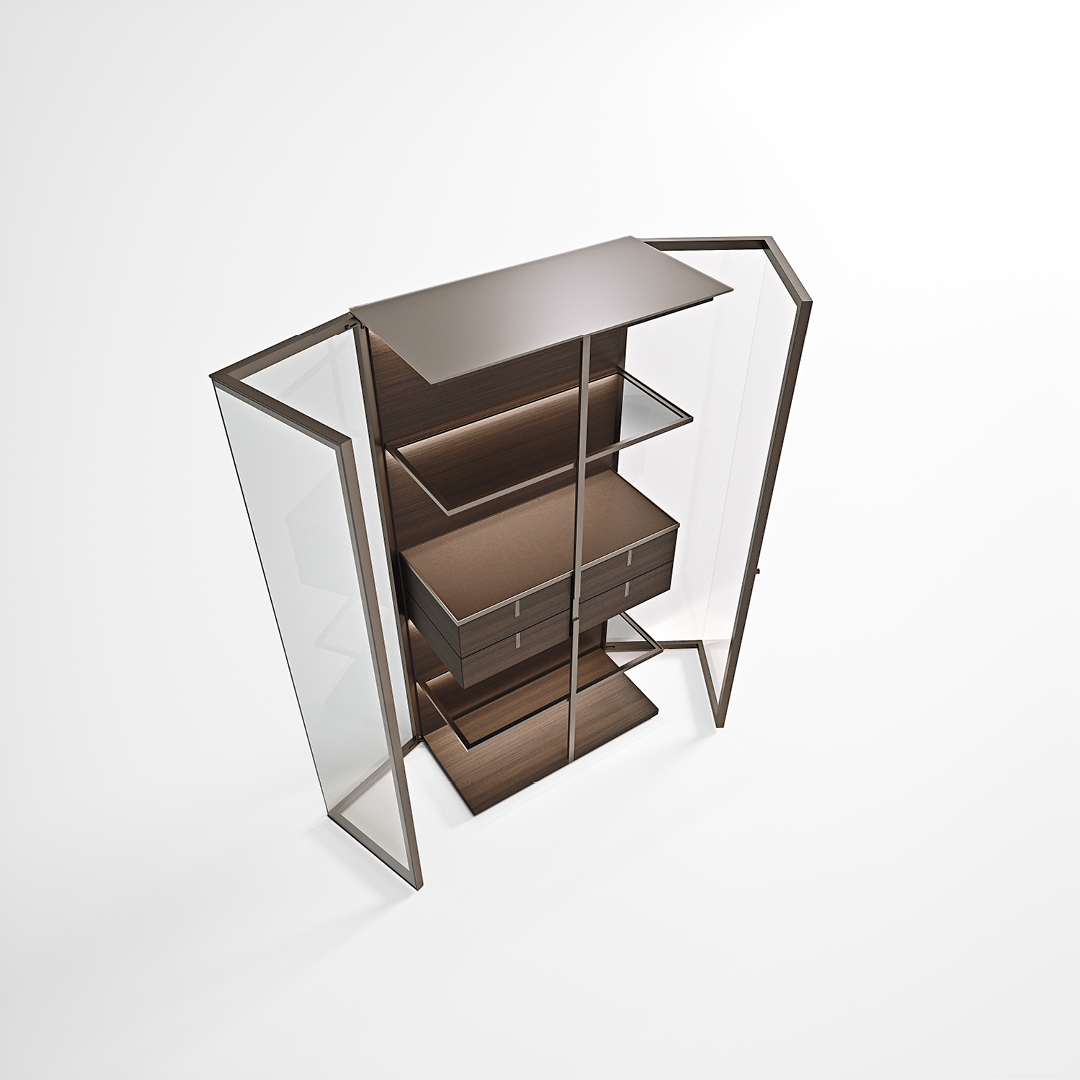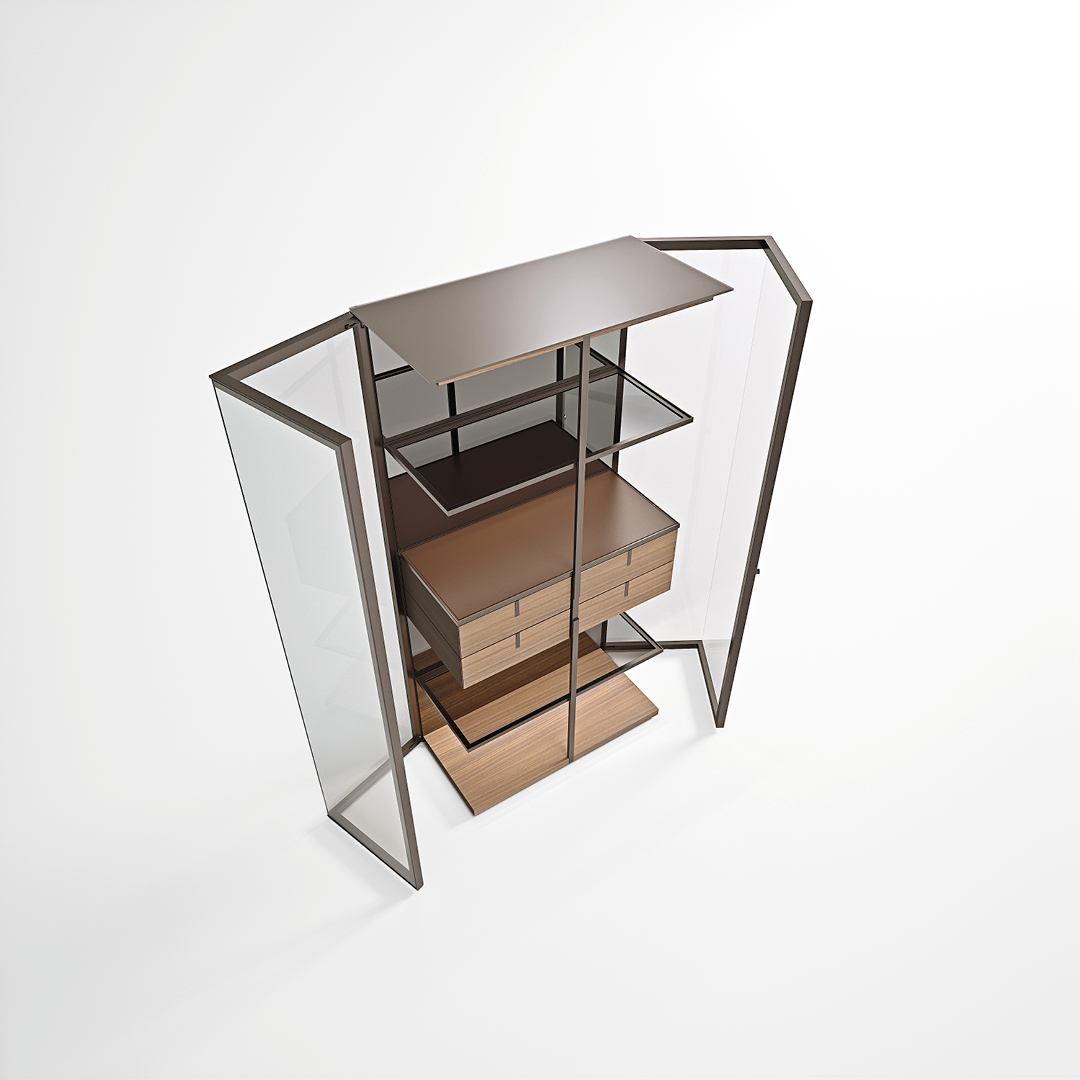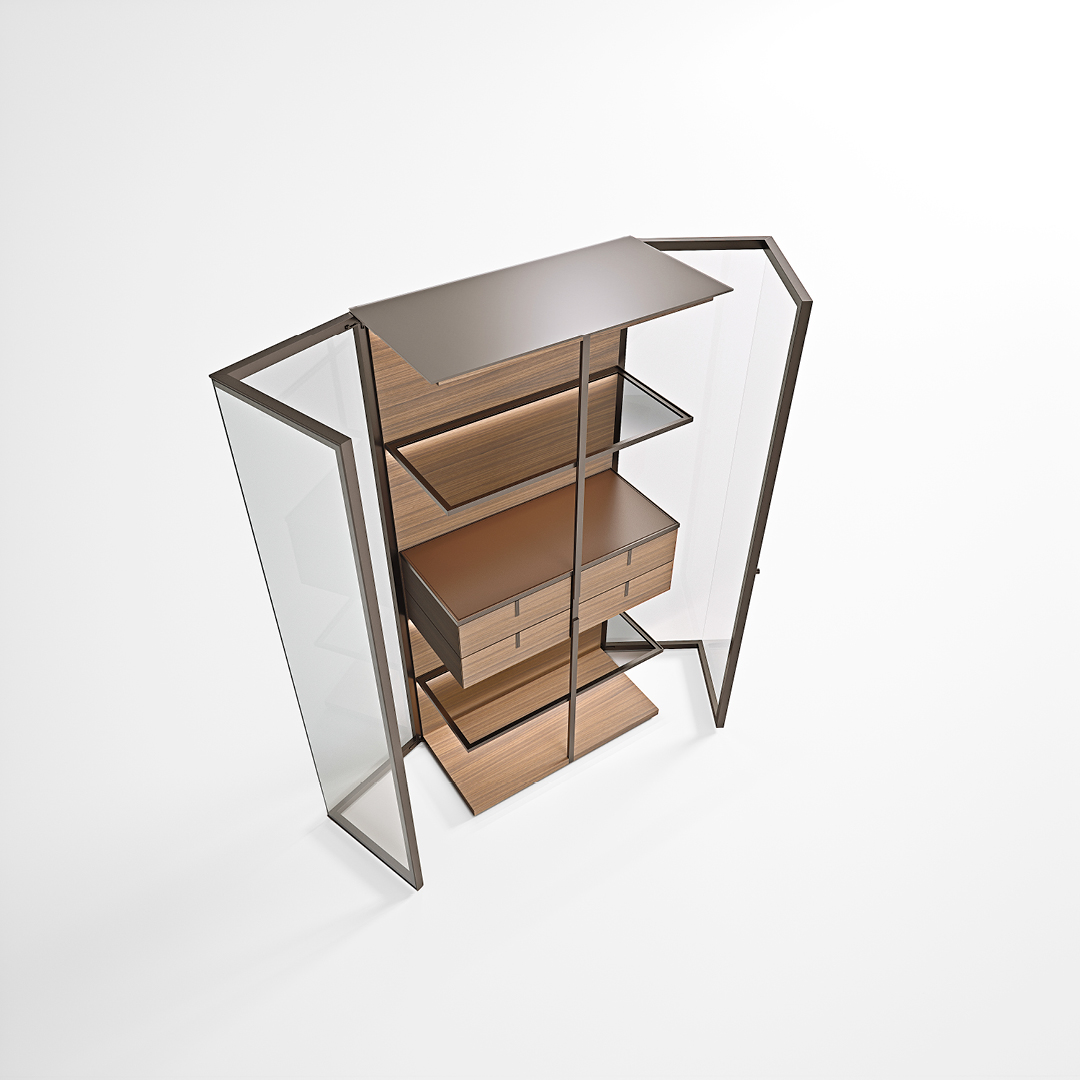 Aliante
Aliante appears as a precious transparent glass cabinet with an original opening system. It is a cabinet with rigorous proportions, which concentrates a series of exclusive technical solutions. These include the special opening of the doors which, with a thin aluminium structure and a special glass assembly technique, exclude the presence of lateral flanks and give the container an extraordinary light and transparent image.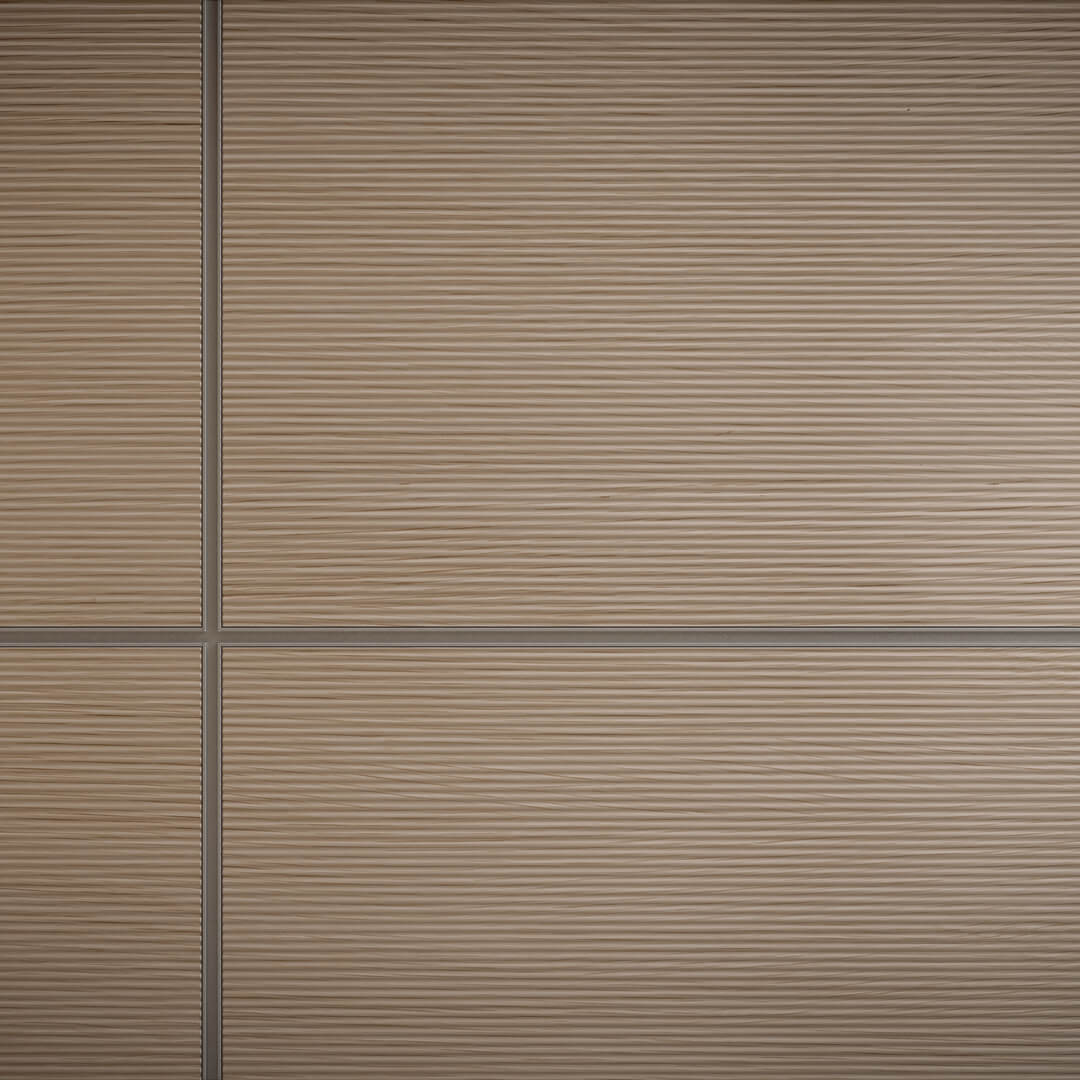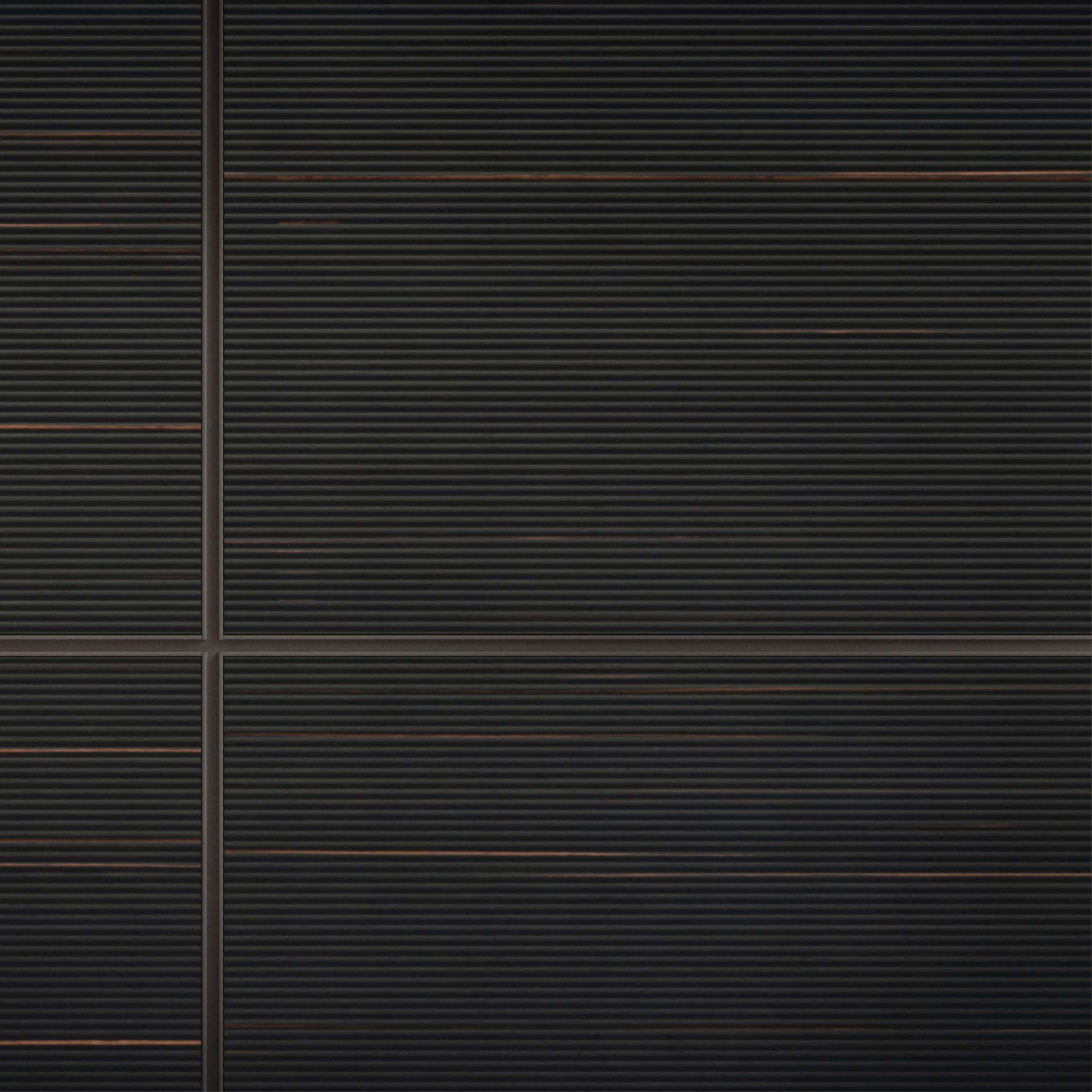 New finish: Taiga essence
The Rimadesio materials collection is enriched with two new types of wood: oak and ebony-stained, both available in the new taiga finish. The surface is marked by a finely striped horizontal texture, obtained through a mechanical pressing process that gives the material a three-dimensional relief that is soft to the touch. In both essences, the taiga finish is available on 15 products in the collection: from the sideboards to the hinged doors, from the doors of the night storage units to the panels of the Modulor paneling system.