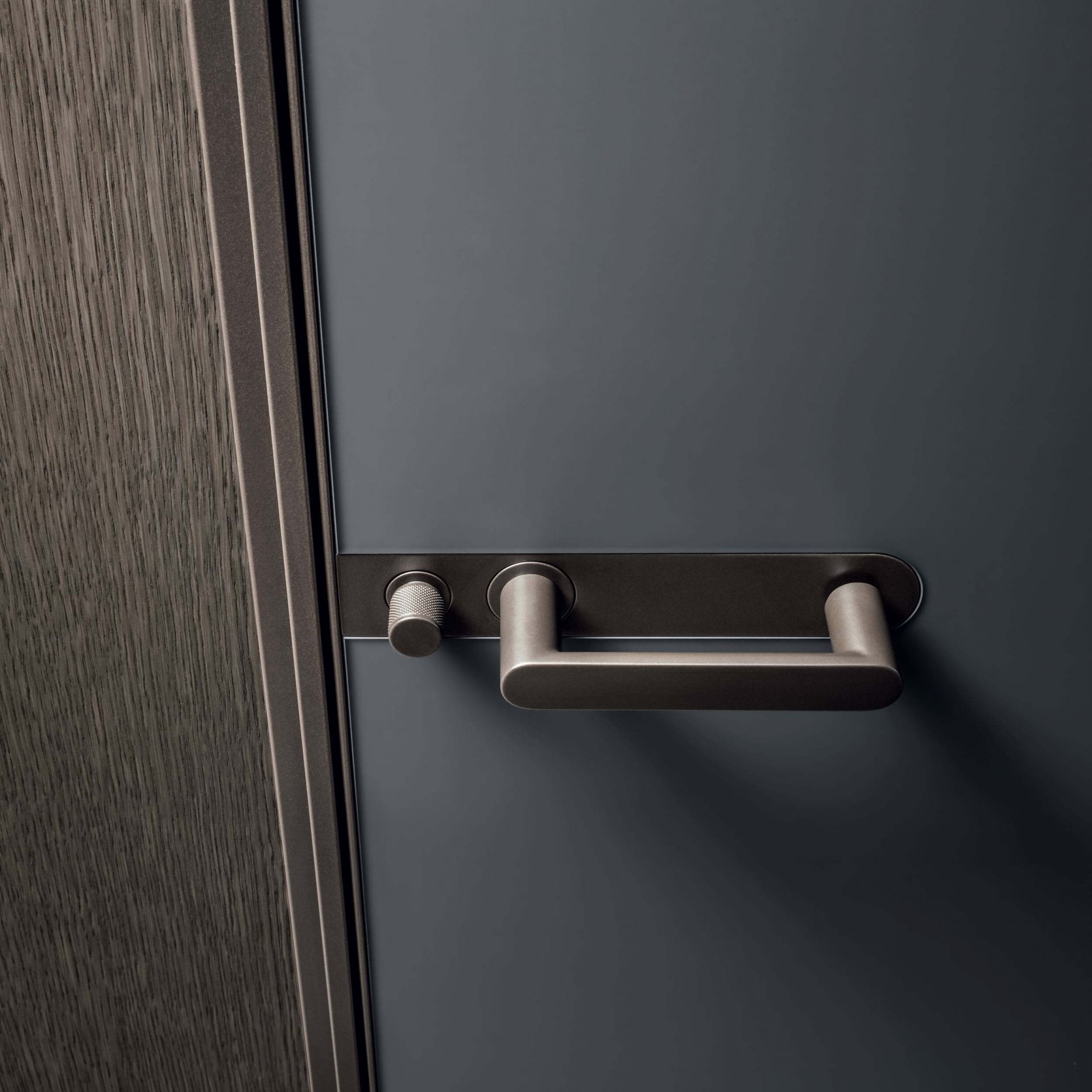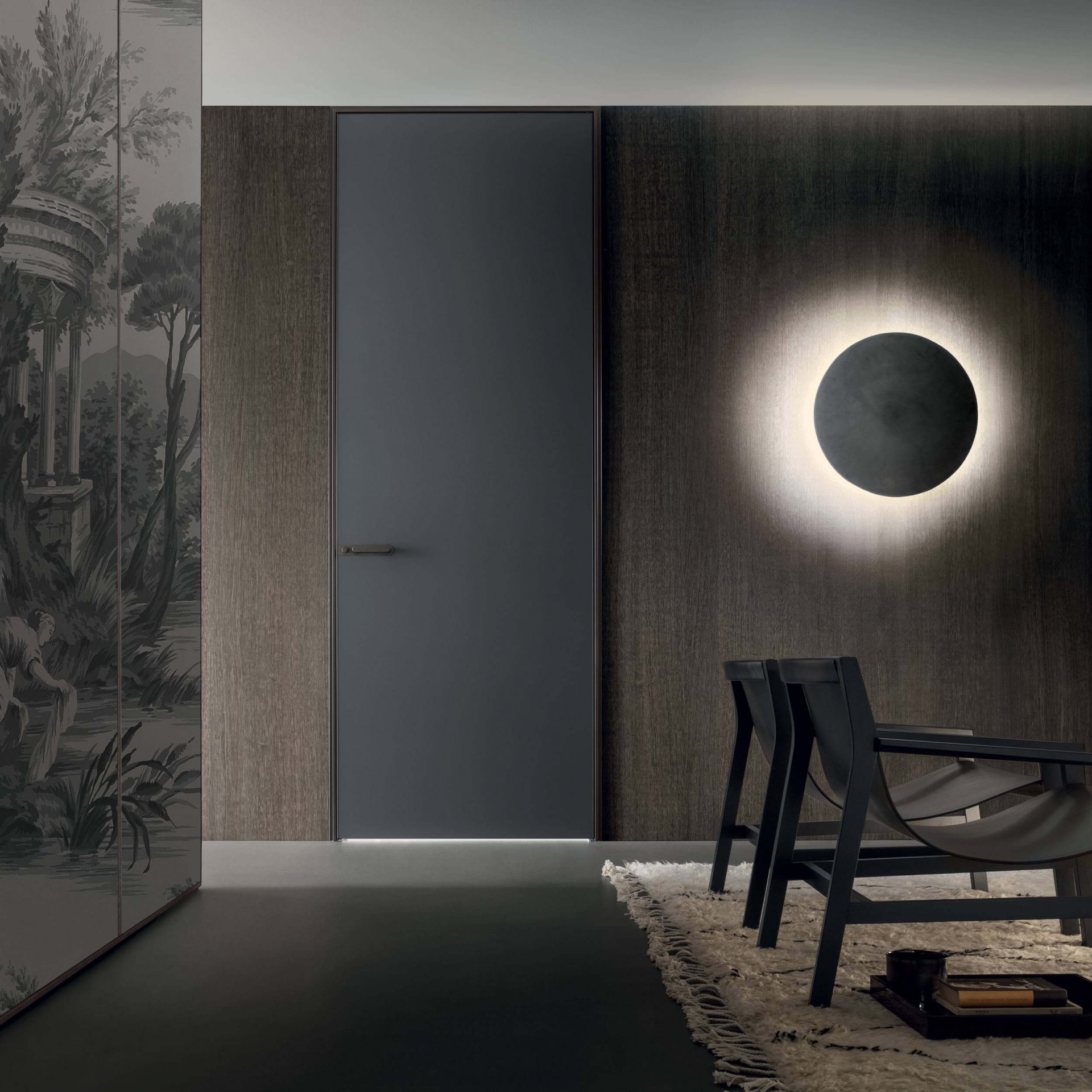 Rimadesio's exclusive chromatic range as well as the custom made dimensions, are meant to serve a new concept of furniture design, where each architectural element is fully customized, providing high stylistic coherence.
A thin aluminum profile define the perimeter of a pure surface that lives on reflections and the power of colors. Link+ is equipped with the lock system with the magnetic latch, an innovative system patented by Rimadesio, allowing silence and reliability.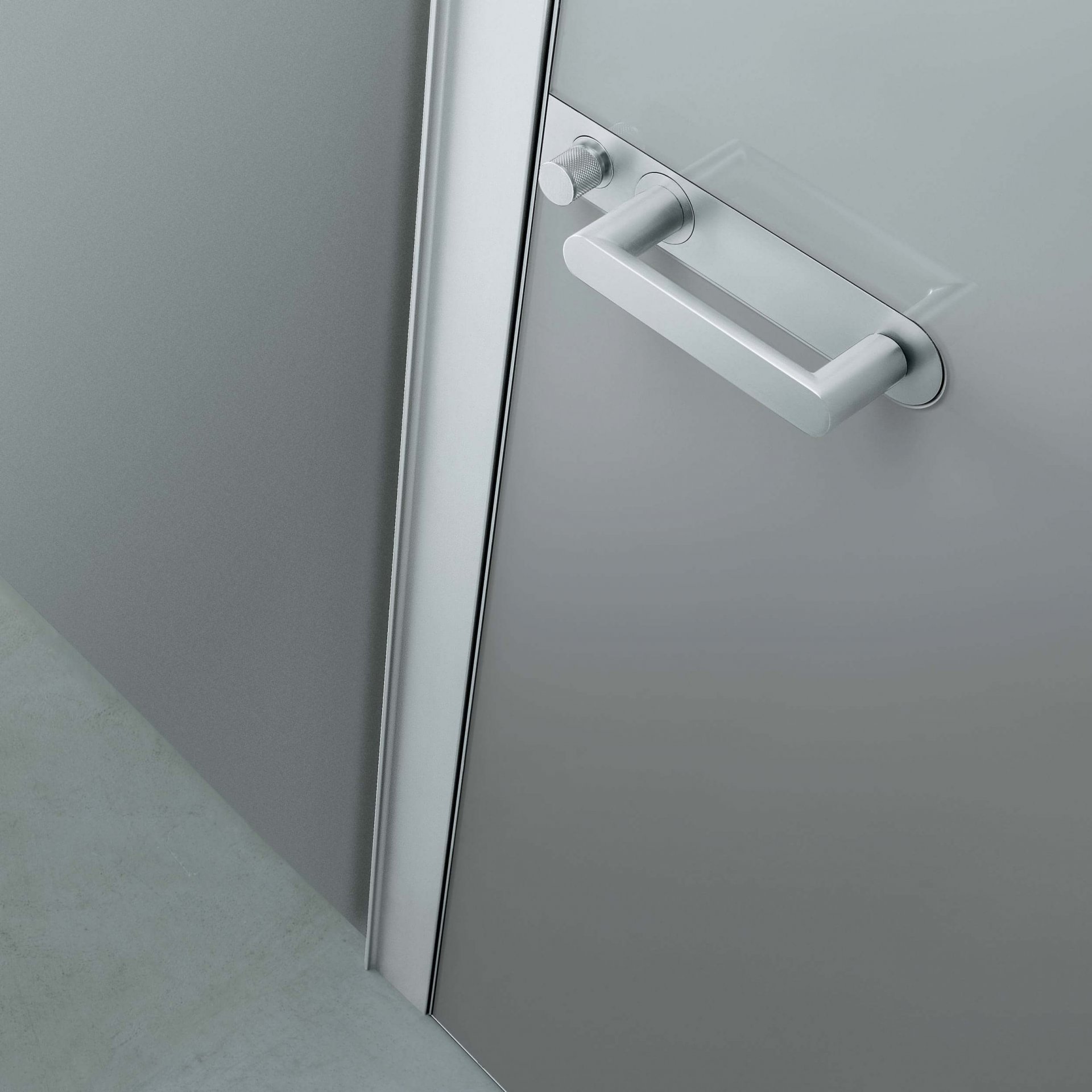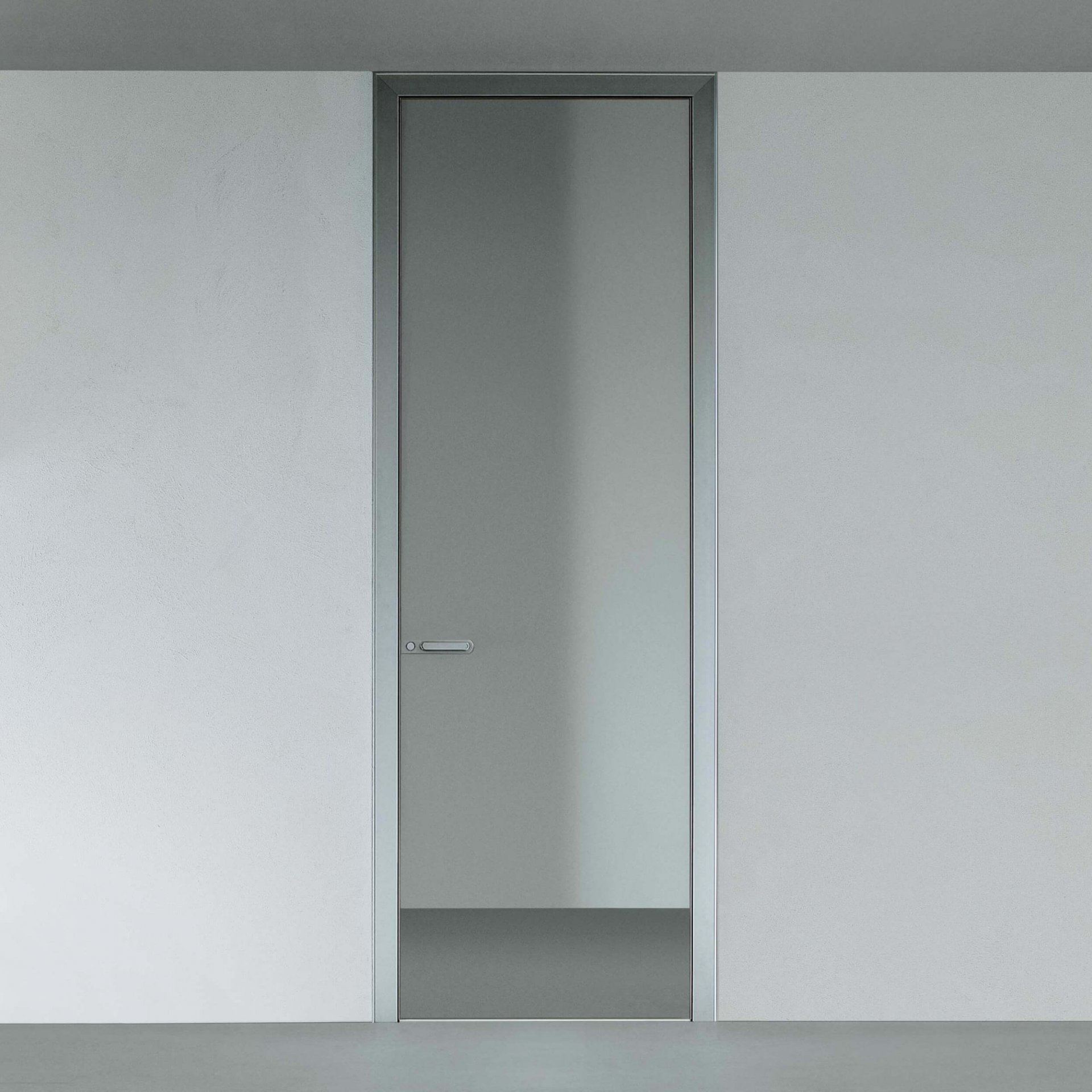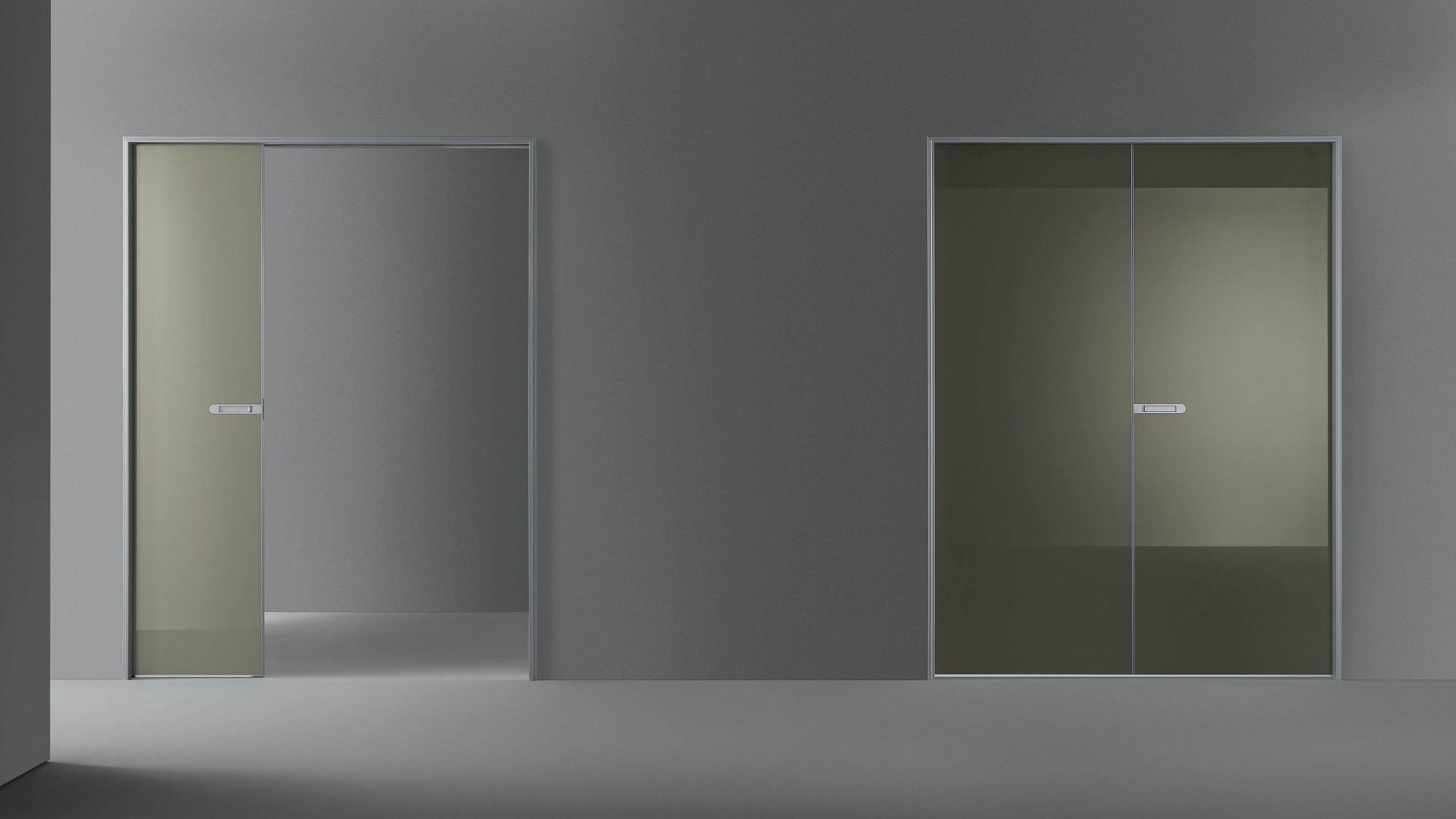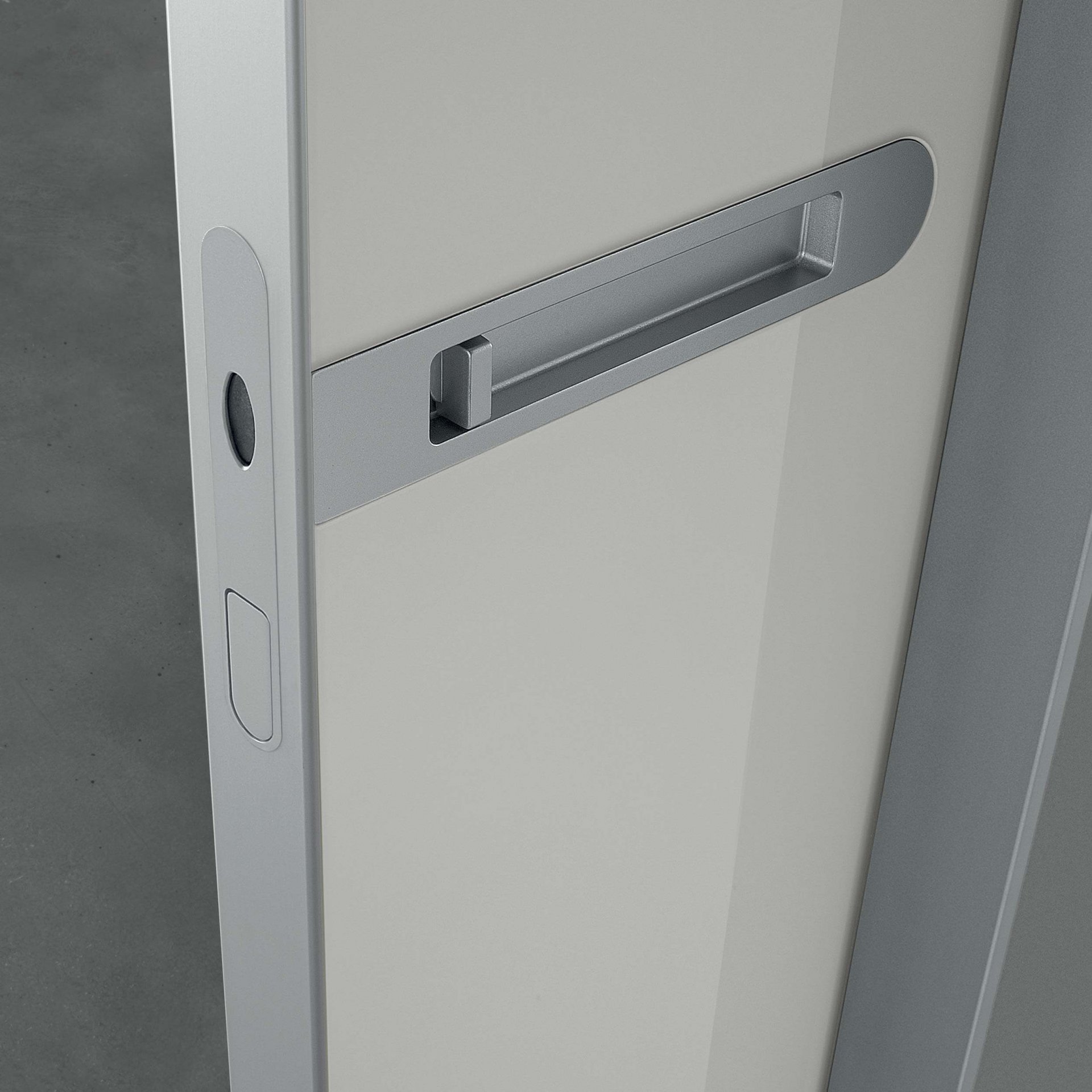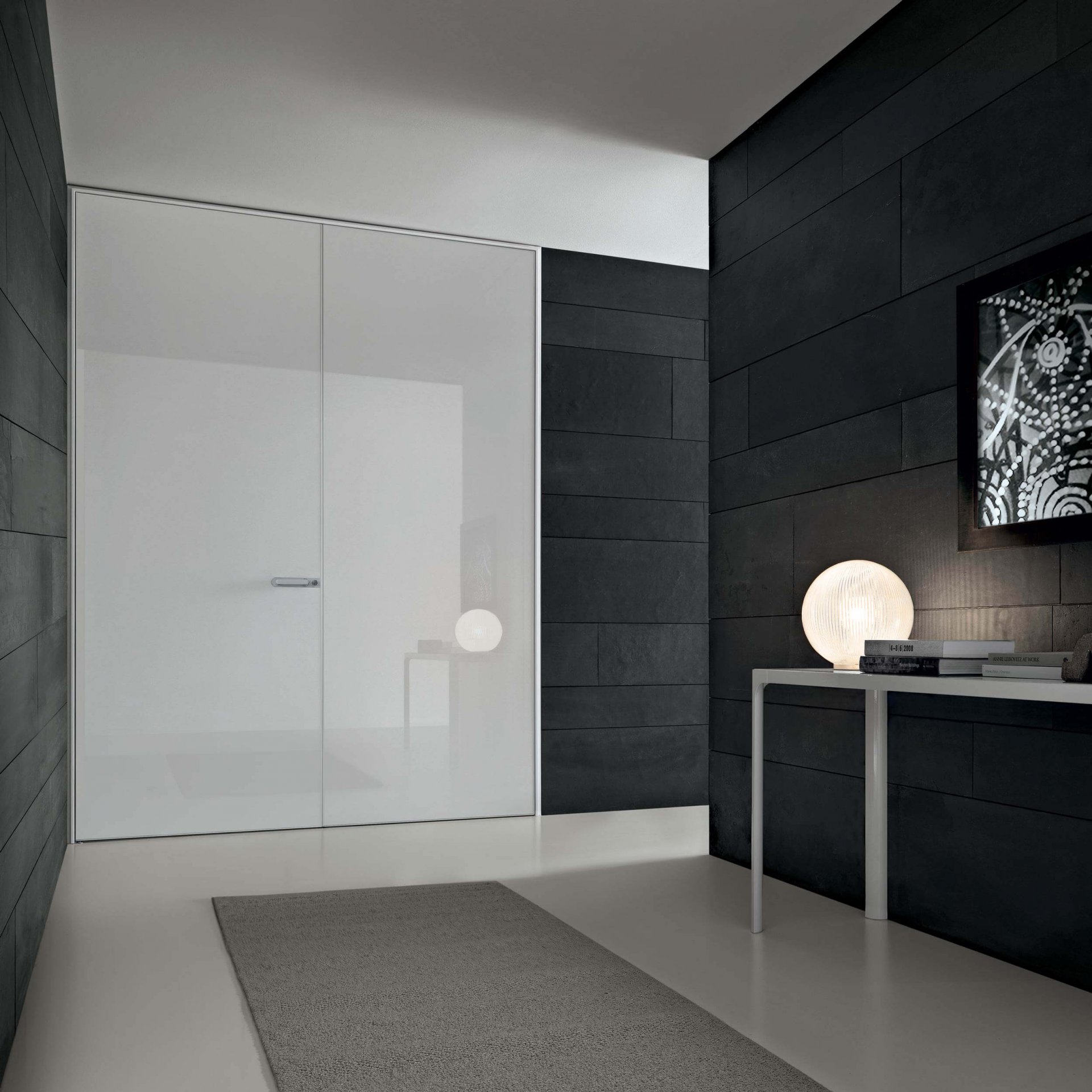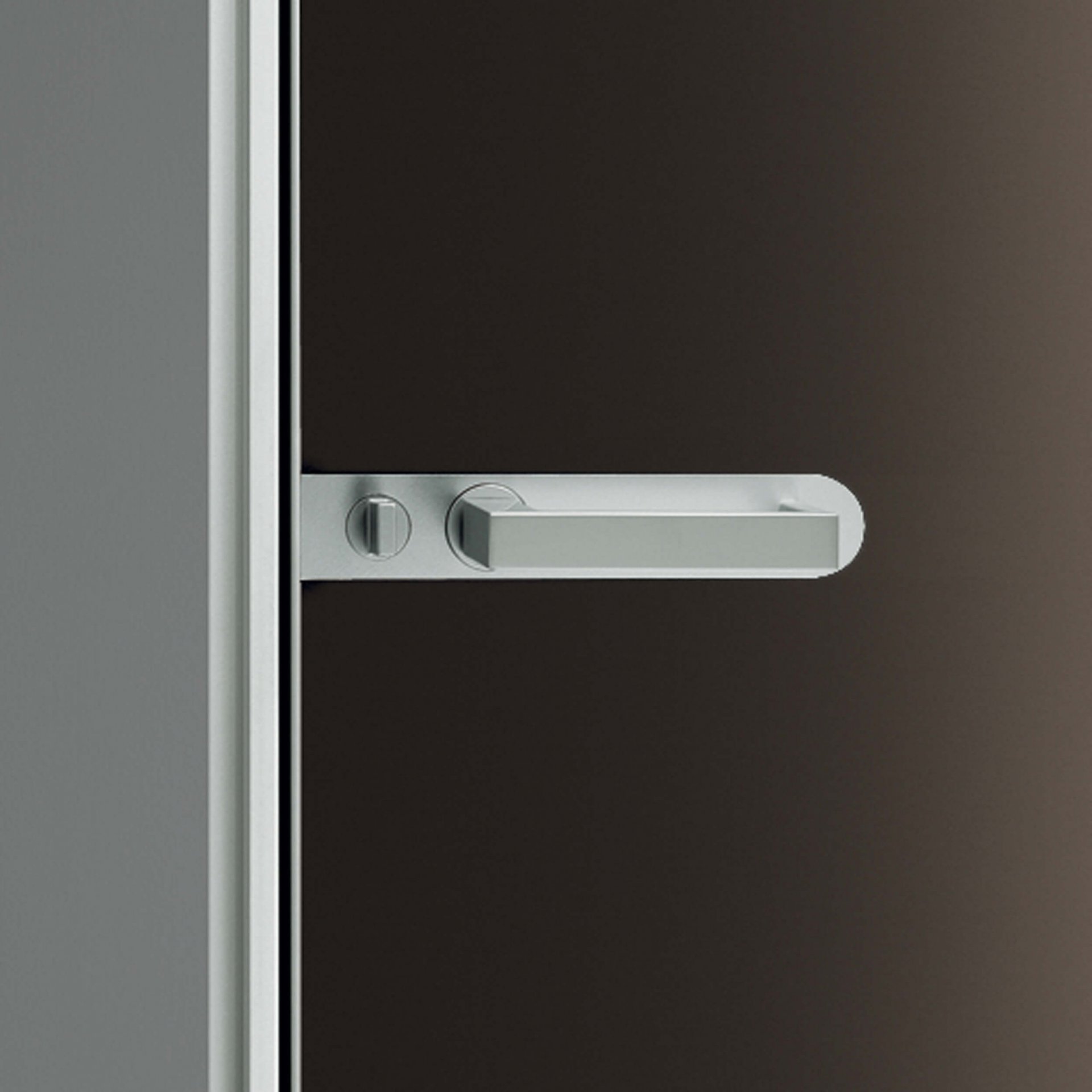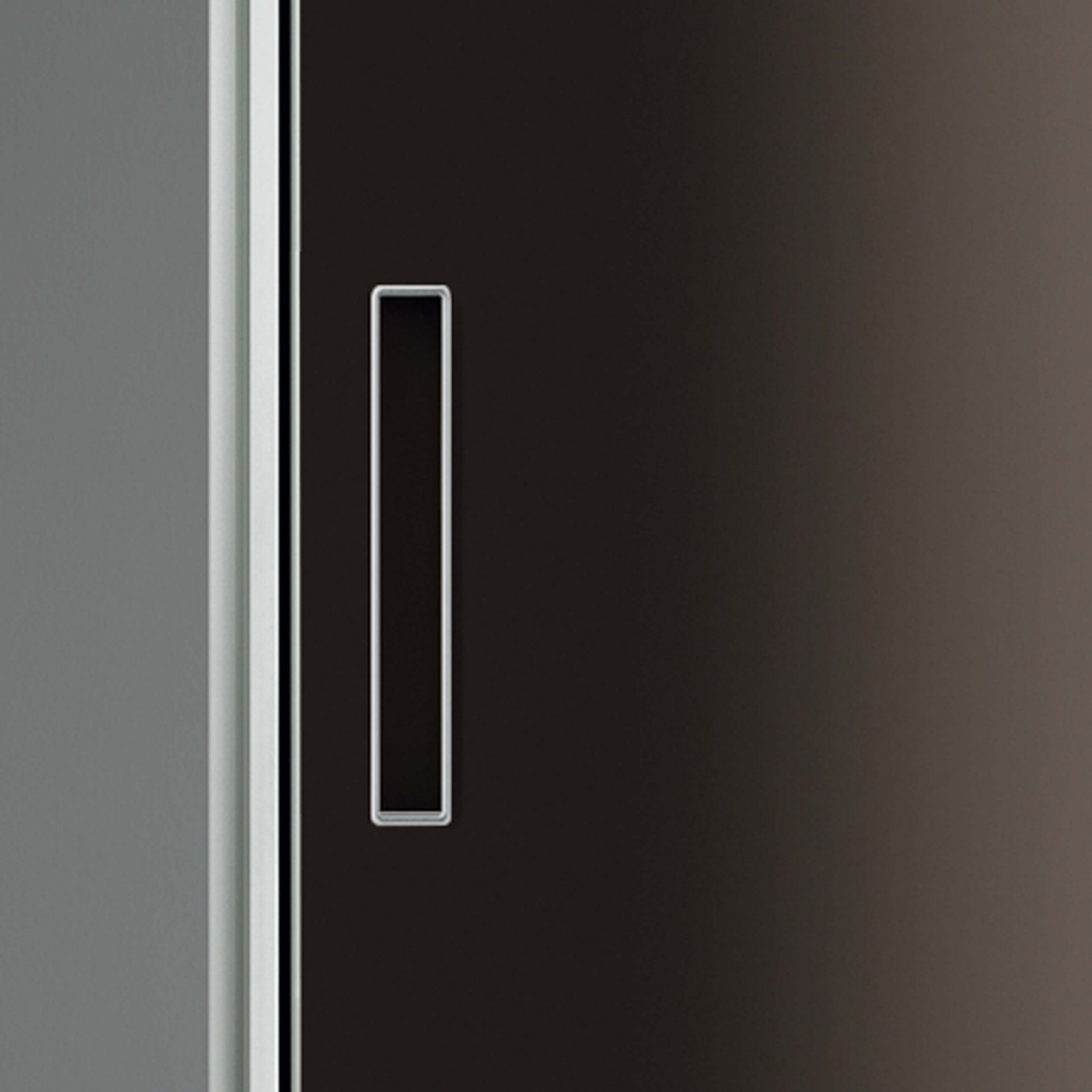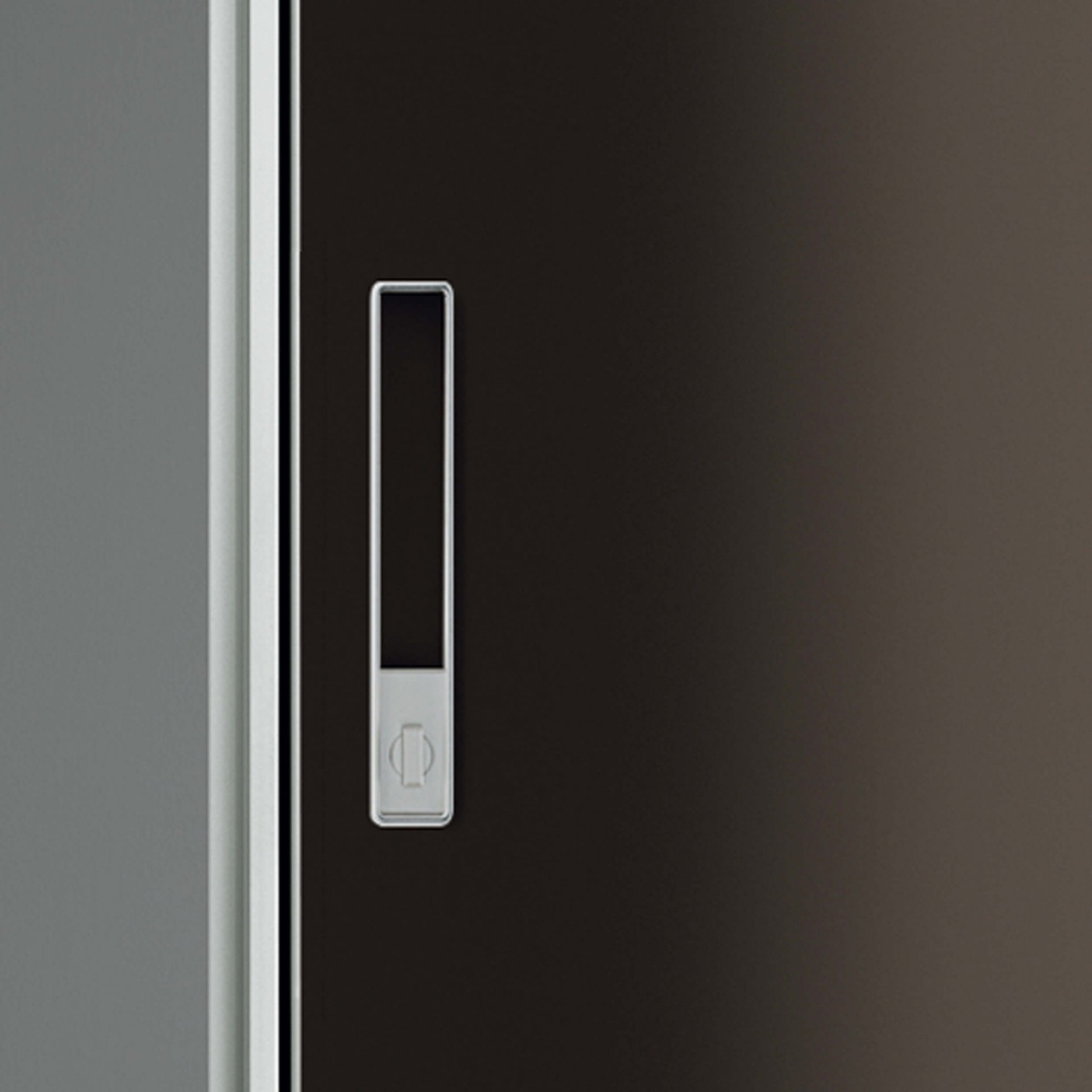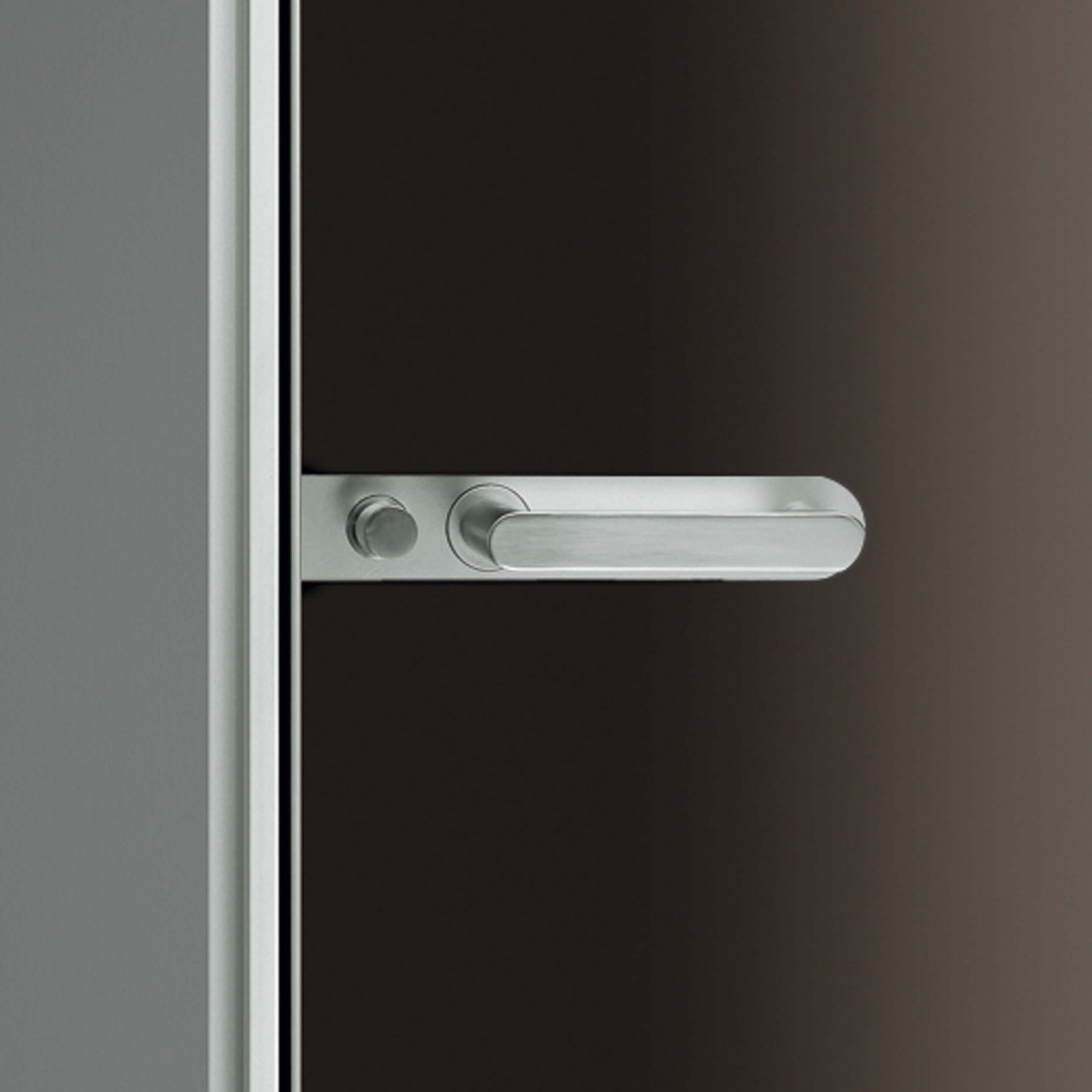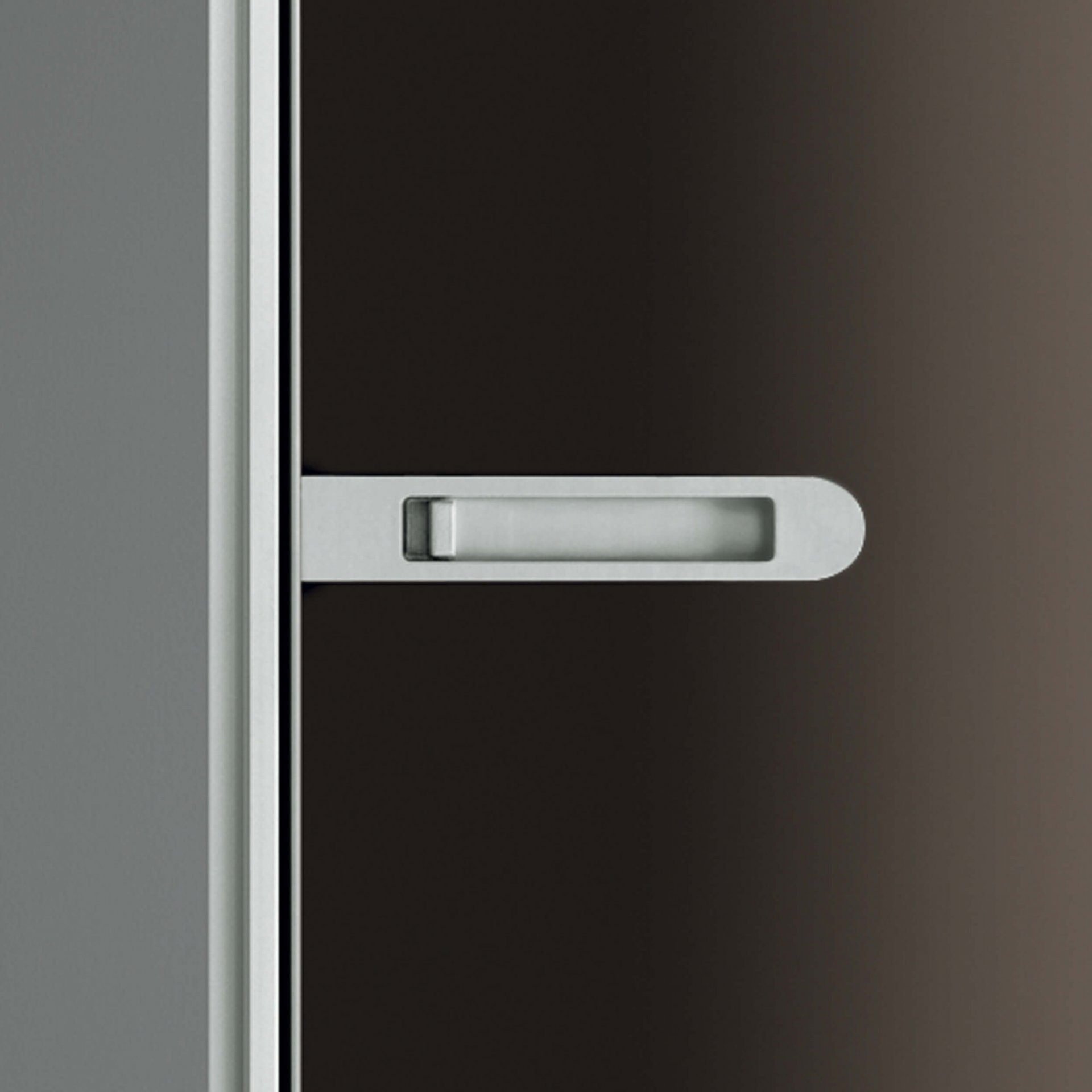 Handles
Handles are available both in the swing and pocket version with the characteristic of the total integration between the handle block and the glass panel, that create a unique and continuous surface.
Download
Browse the technical documentation for detailed information about different dimensions, components and configurations.
Finishings
Structure
Ecolorsystem mat lacquered
Alluminium 30 Alluminio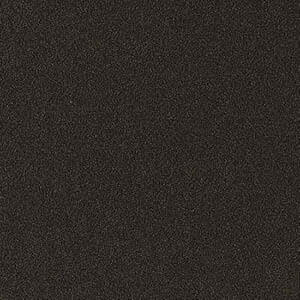 14 Brown
Handle
Ecolorsystem mat lacquered
Alluminium 30 Alluminio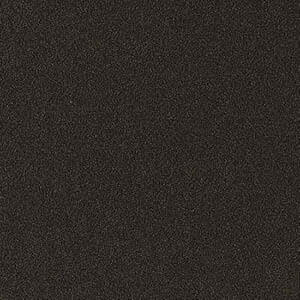 14 Brown
Glasses
Ecolorsystem glossy lacquered glass
304 Platino lucido metalized
69 Palladio lucido metalized
83 Piombo lucido metalized
301 Peltro lucido metalized
302 Grafite lucido metalized
303 Bronzo lucido metalized
300 Rame lucido metalized
Load 36 more
Ecolorsystem mat lacquered glass
137 Platino opaco metalized
126 Palladio opaco metalized
127 Piombo opaco metalized
134 Peltro opaco metalized
135 Grafite opaco metalized
136 Bronzo opaco metalized
Load 36 more
Litech
Gres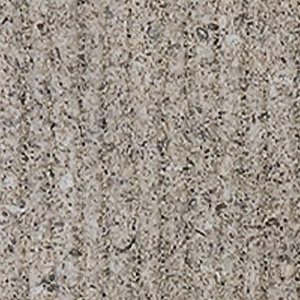 G004 Grigio rigato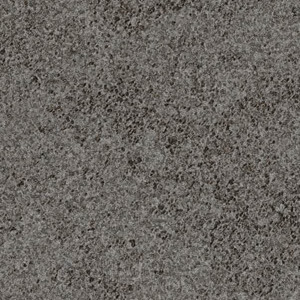 G003 Piedra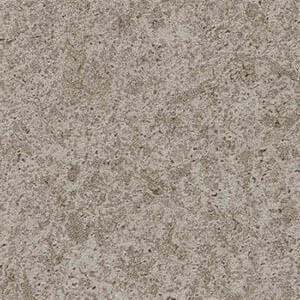 G001 Crema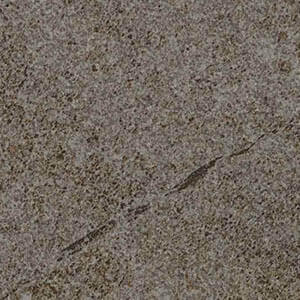 G002 Moka
Wood
Wood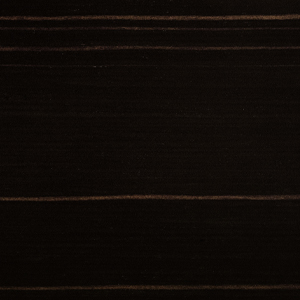 710 Tinto ebano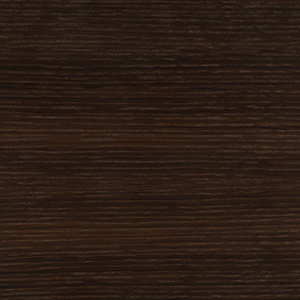 19 Rovere termotrattato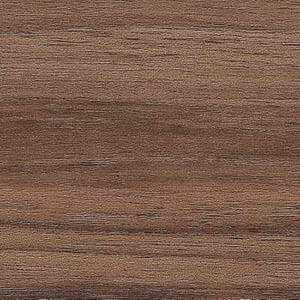 15 Noce
Taiga Wood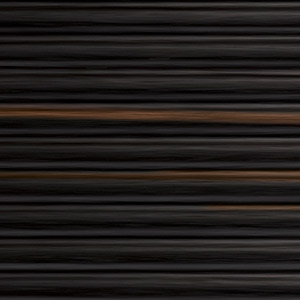 700 Tinto ebano taiga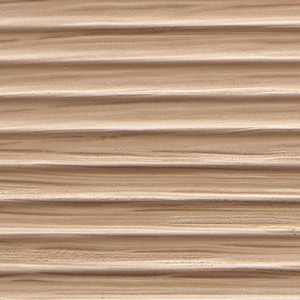 701 Rovere taiga