The Good Living. Milano Design Week 2022.
The appointment with FuoriSalone 2022 saw the flagship store in via Visconti di Modrone officially showcase the new Rimadesio proposal, presented this year through a never-seen story. The Good Living – the Rimadesio 2022 event and title of the video previewed during Design Week – brings with it the corporate vision of an ideal domestic dimension, resulting in a special design idea suggestive of a new lifestyle that balances emotion, environment, and sustainability. The new Rimadesio collection covers a range of innovative and coordinated solutions, an architectural interpretation of furniture that is designed to be long-lasting, and where technology, research into materials, and production choices play a fundamental role.
New launches in 2022 include the Taiga oak finish, marked by a finely striped horizontal texture, obtained through a mechanical pressing process that gives the material a three-dimensional relief that is soft to the touch. The Taiga finish is available in the two new finishes of the collection: oak and stained ebony.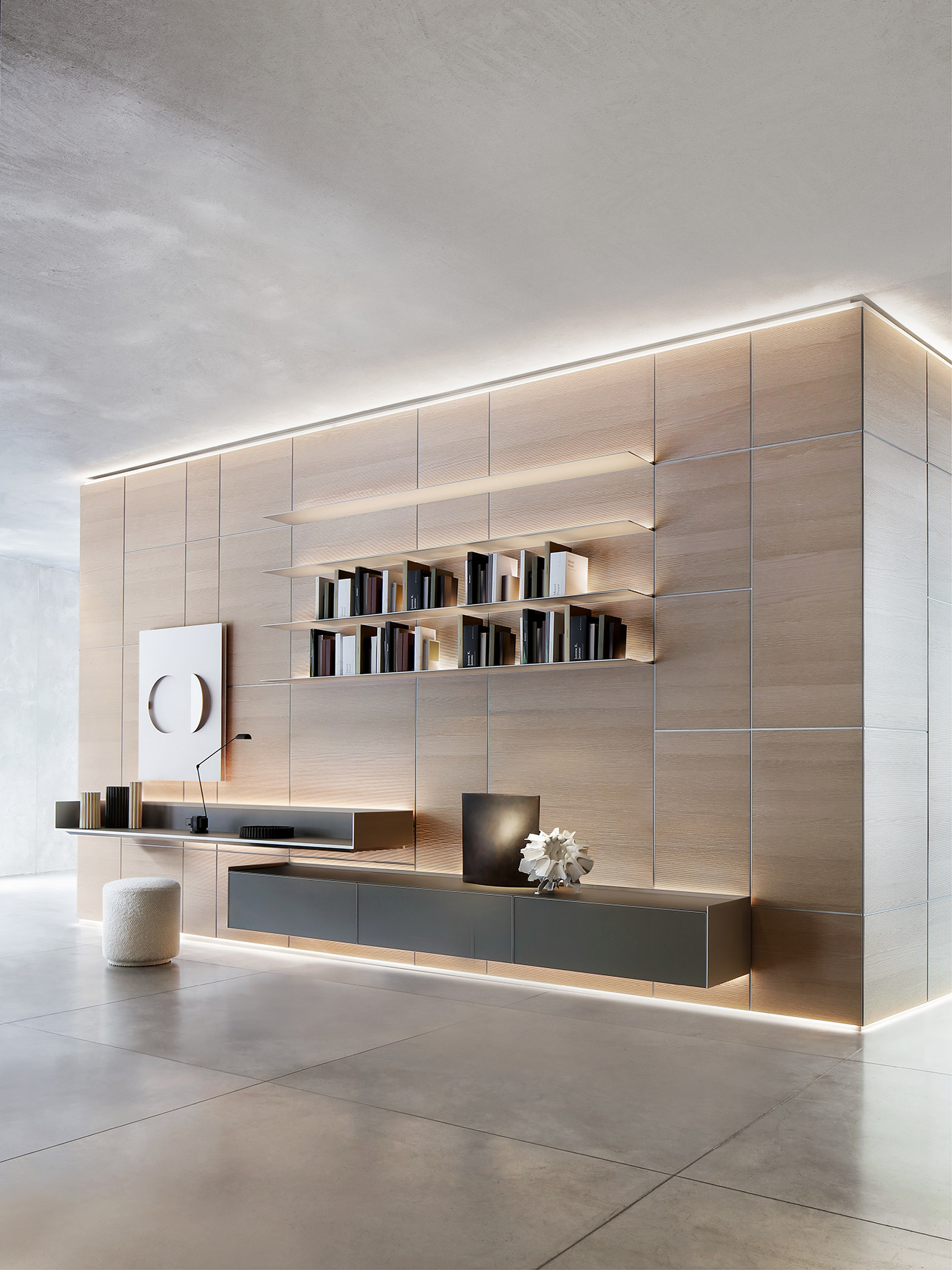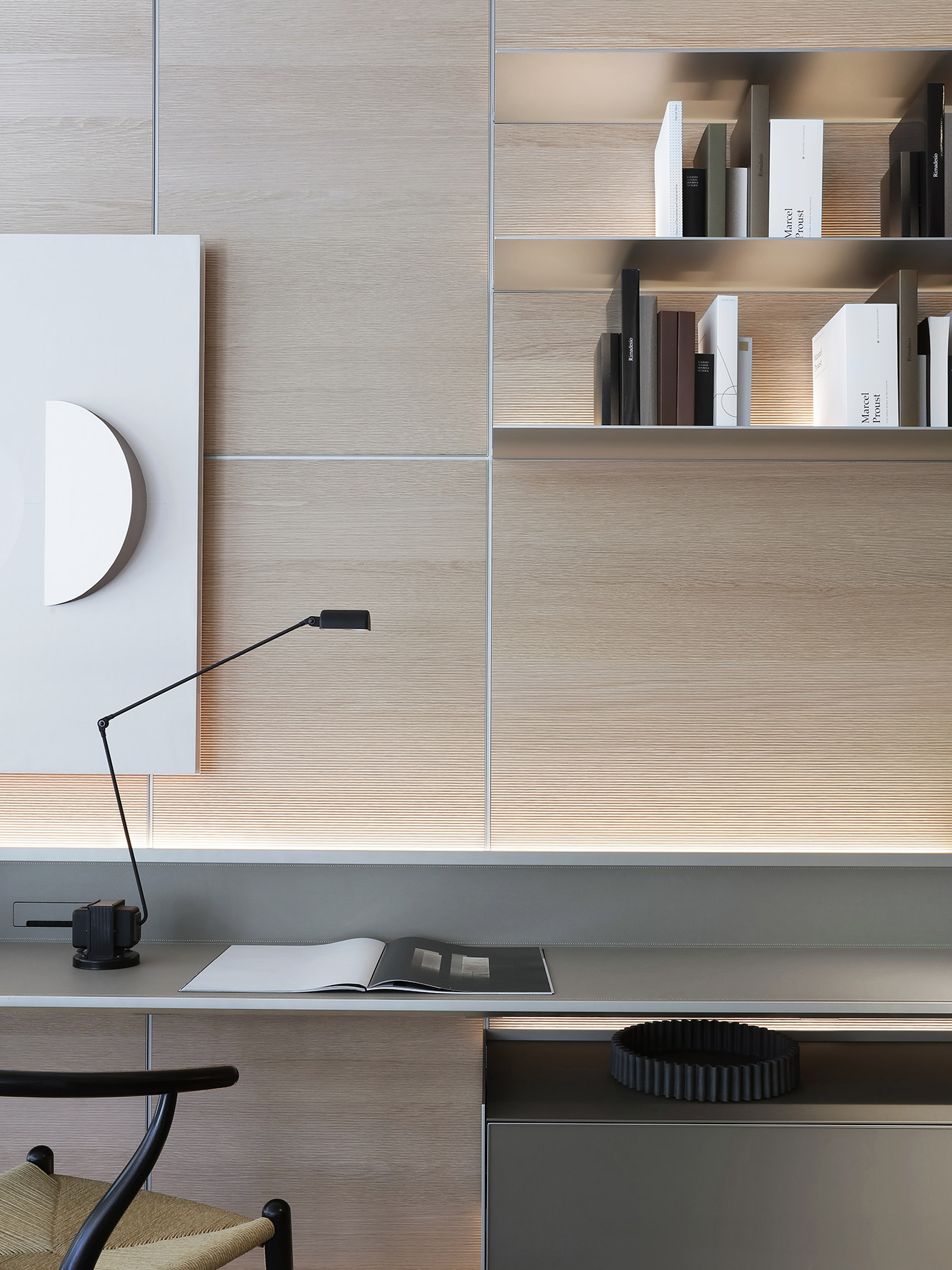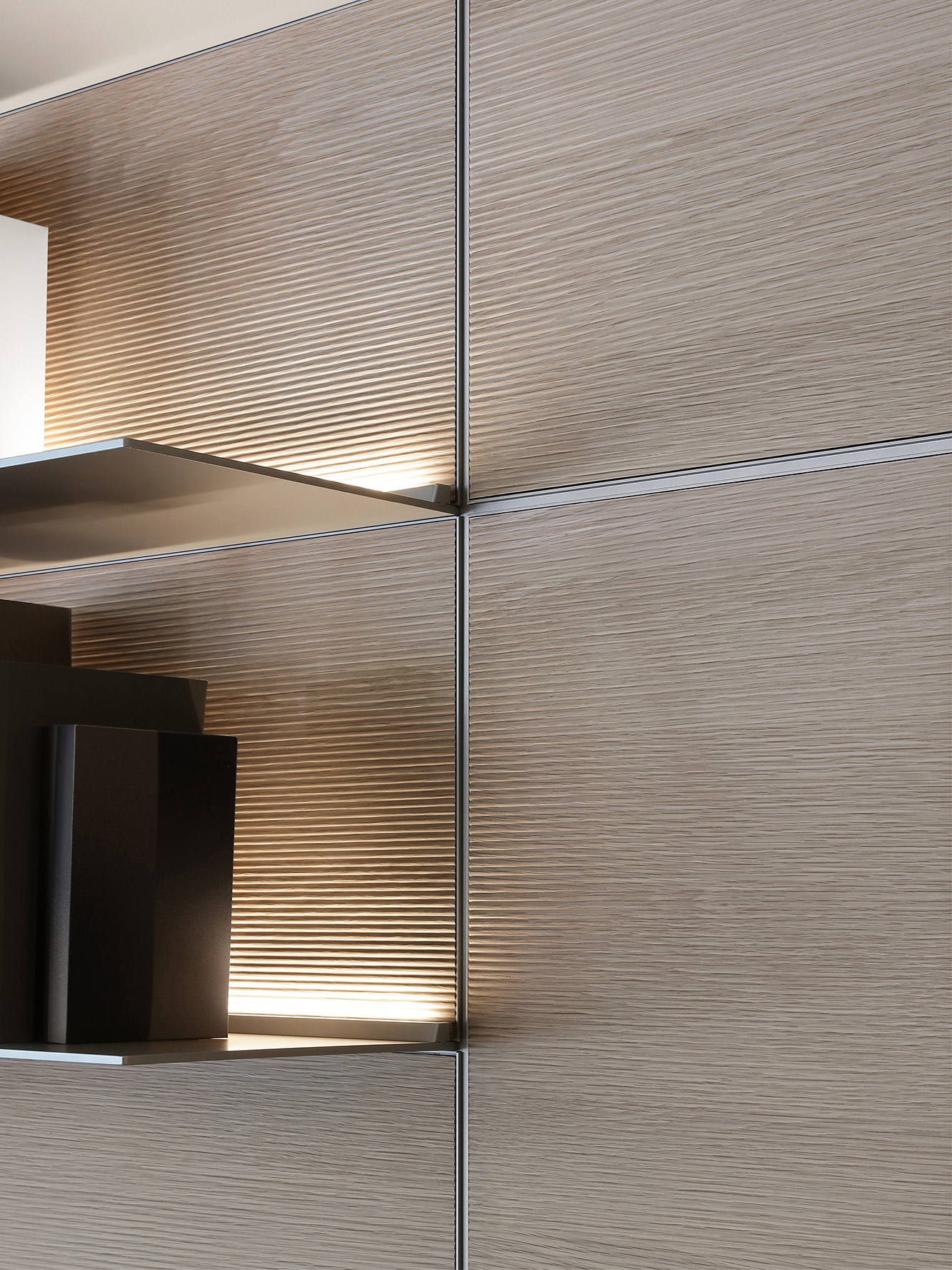 With the iconic Zenit bookcase, a product that turns 25 this year, you now have even more compositional flexibility thanks to an exclusive aluminium upright without prefixed holes or attachments. This means as many fixtures as you like can be freely arranged to the height you wish, with the ability to move or integrate them over time. The introduction of an unprecedented backlit upright and new suspended containers offer new design potential, allowing them to be freely positioned.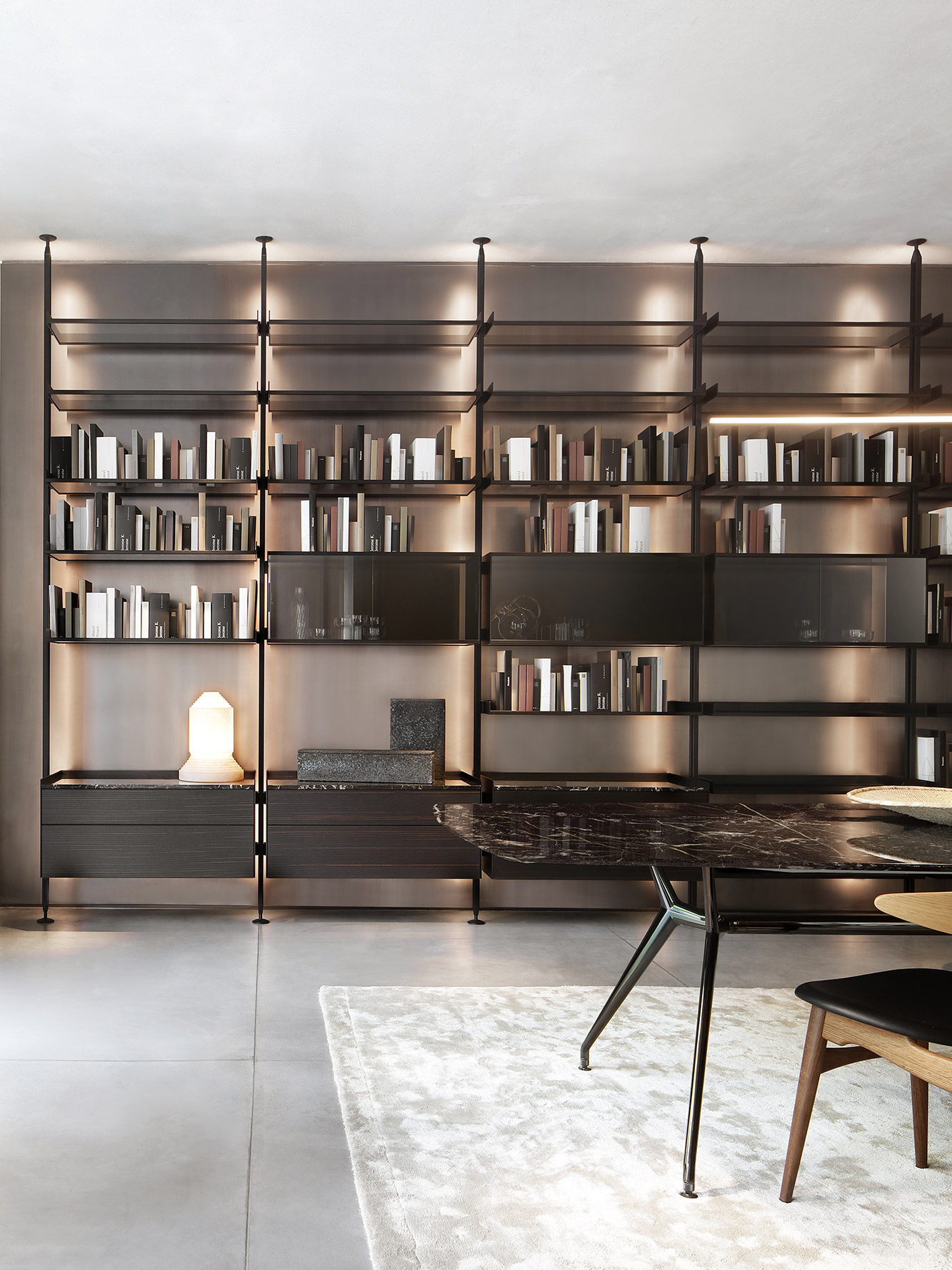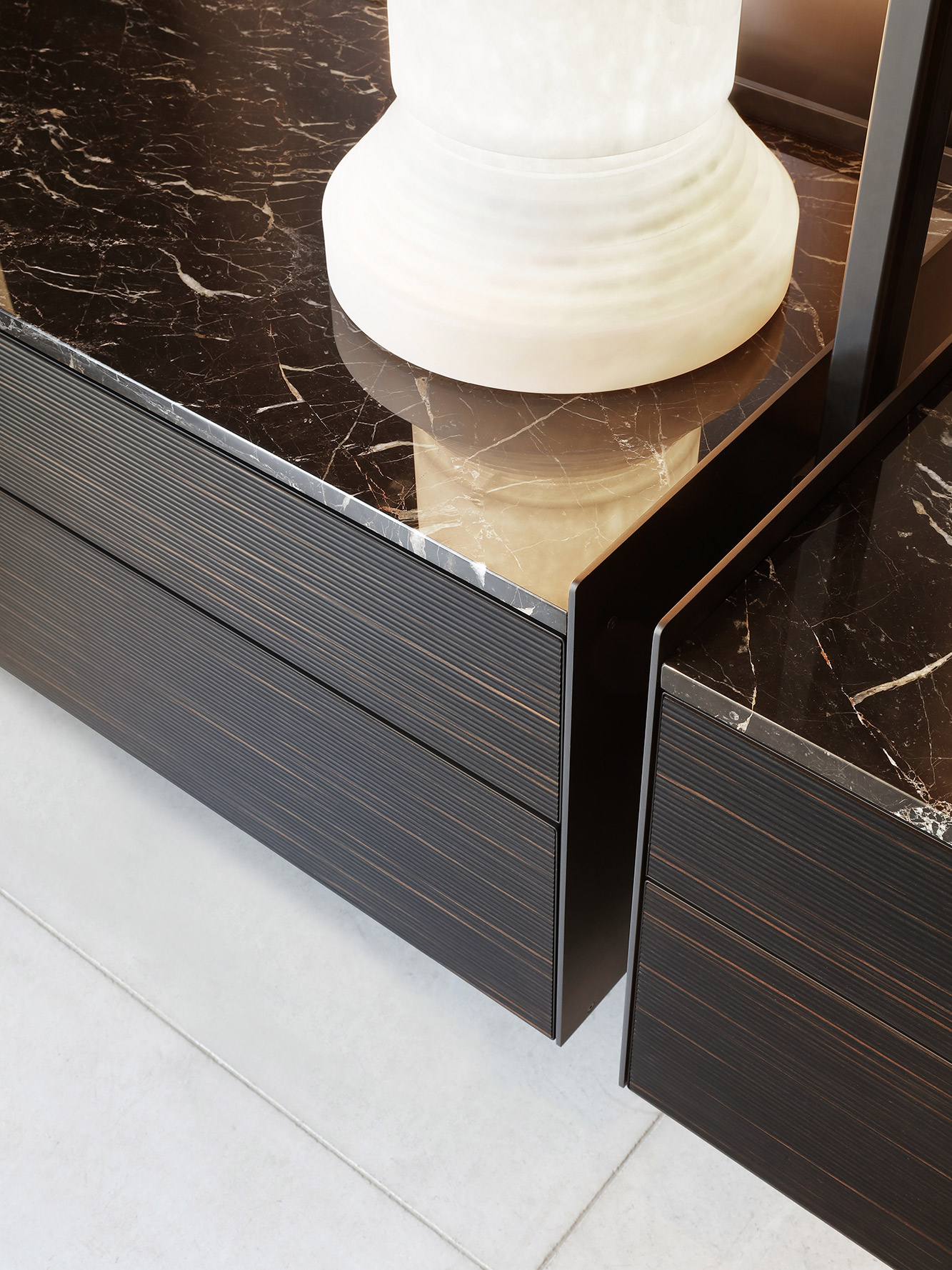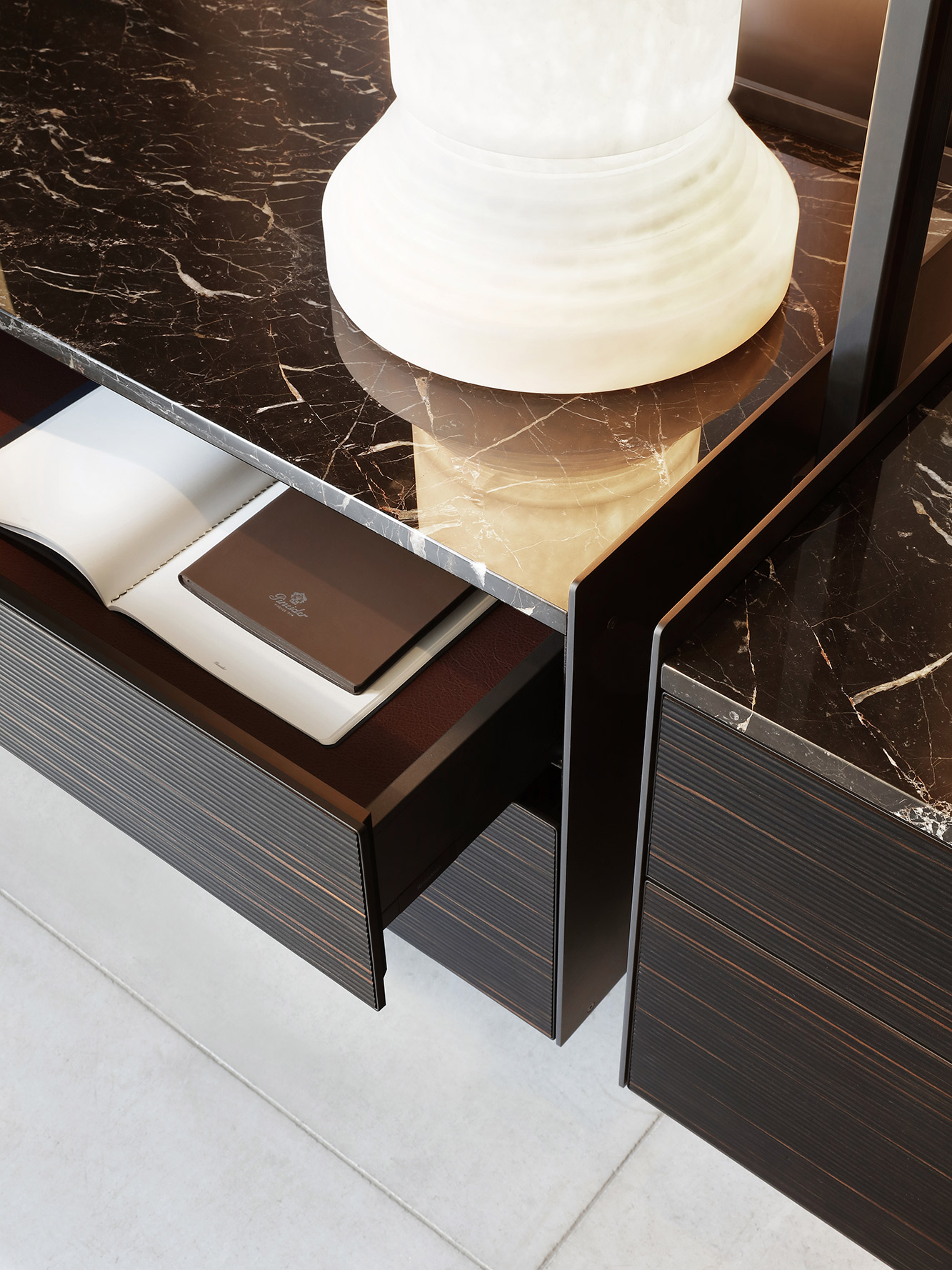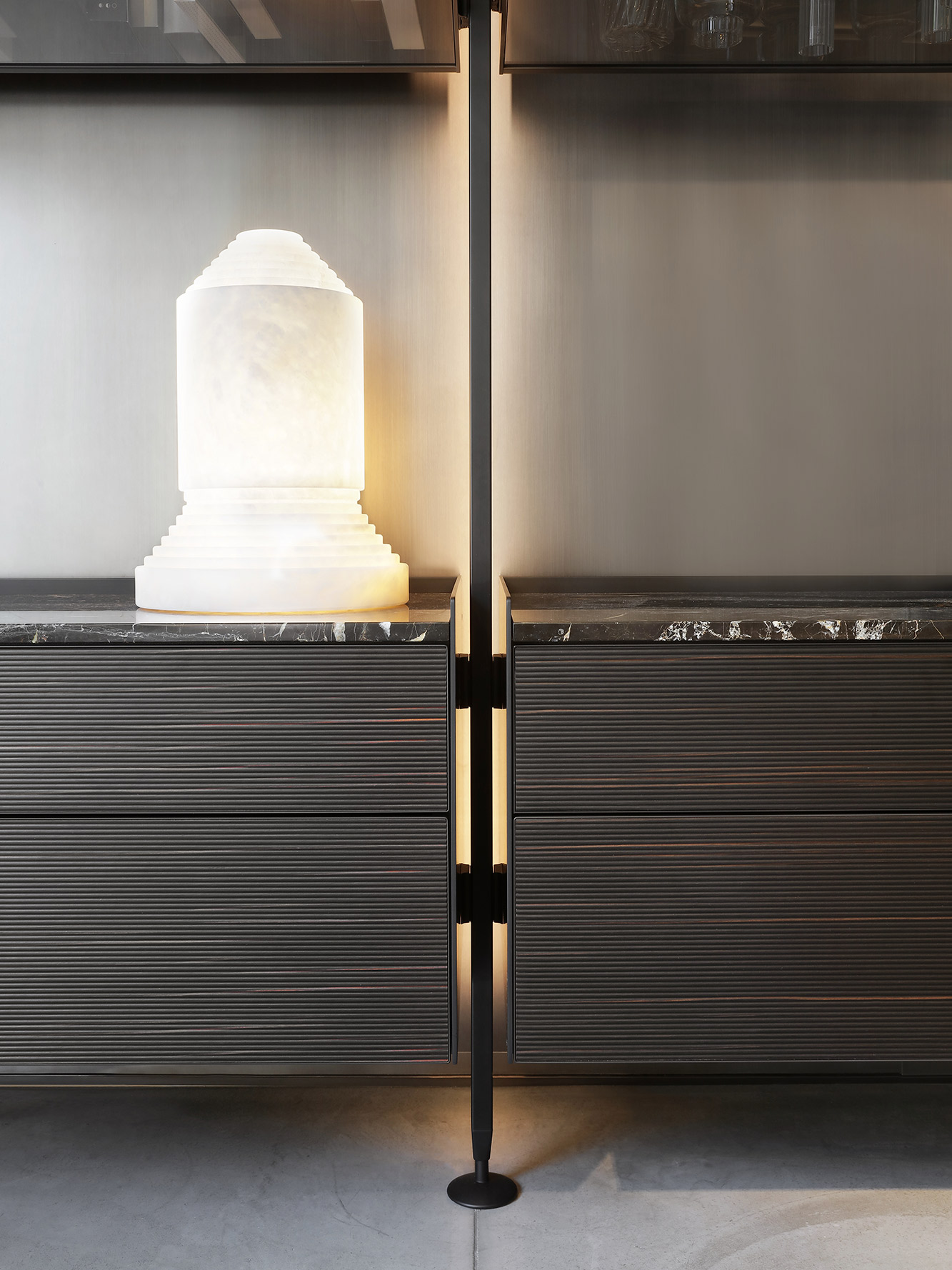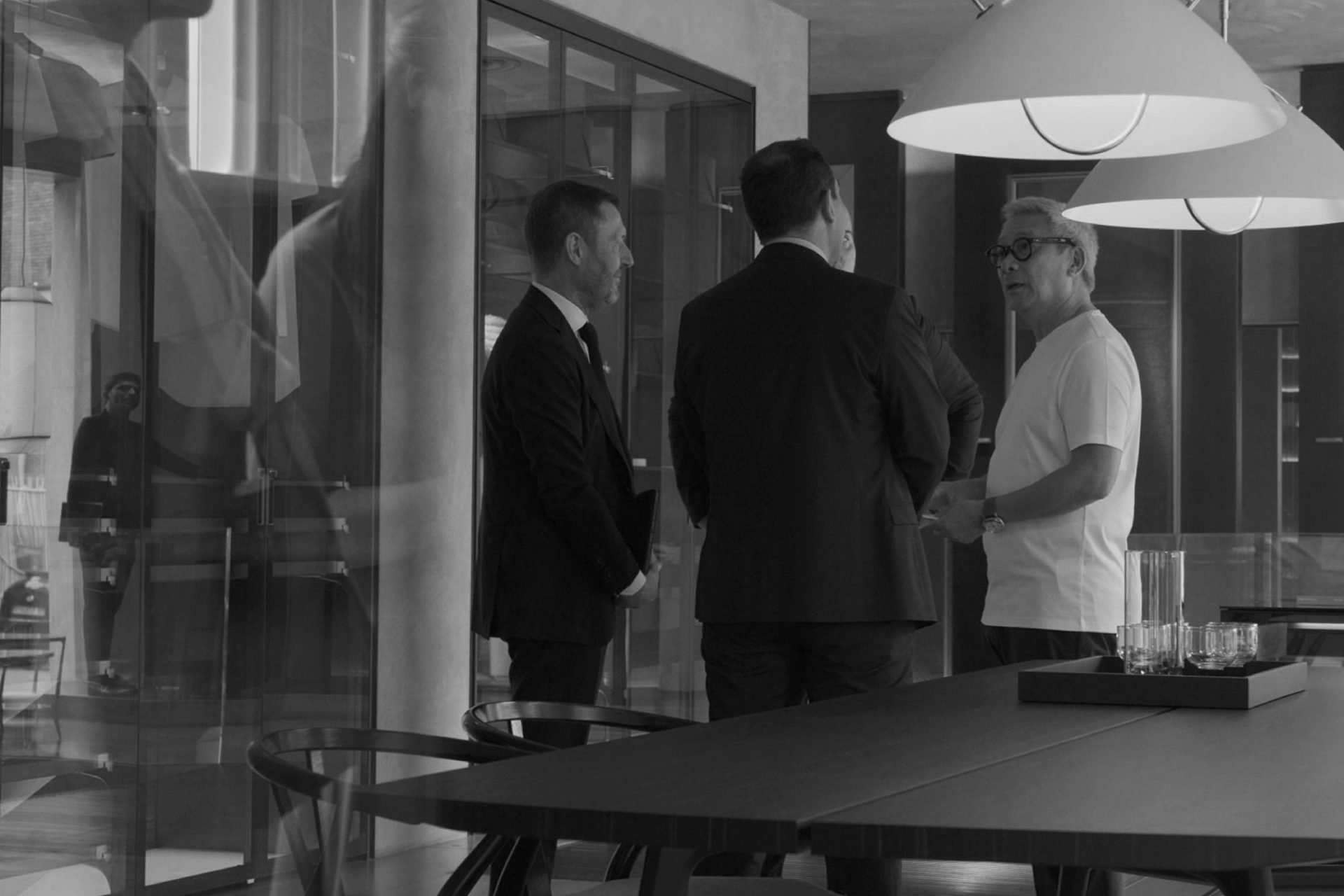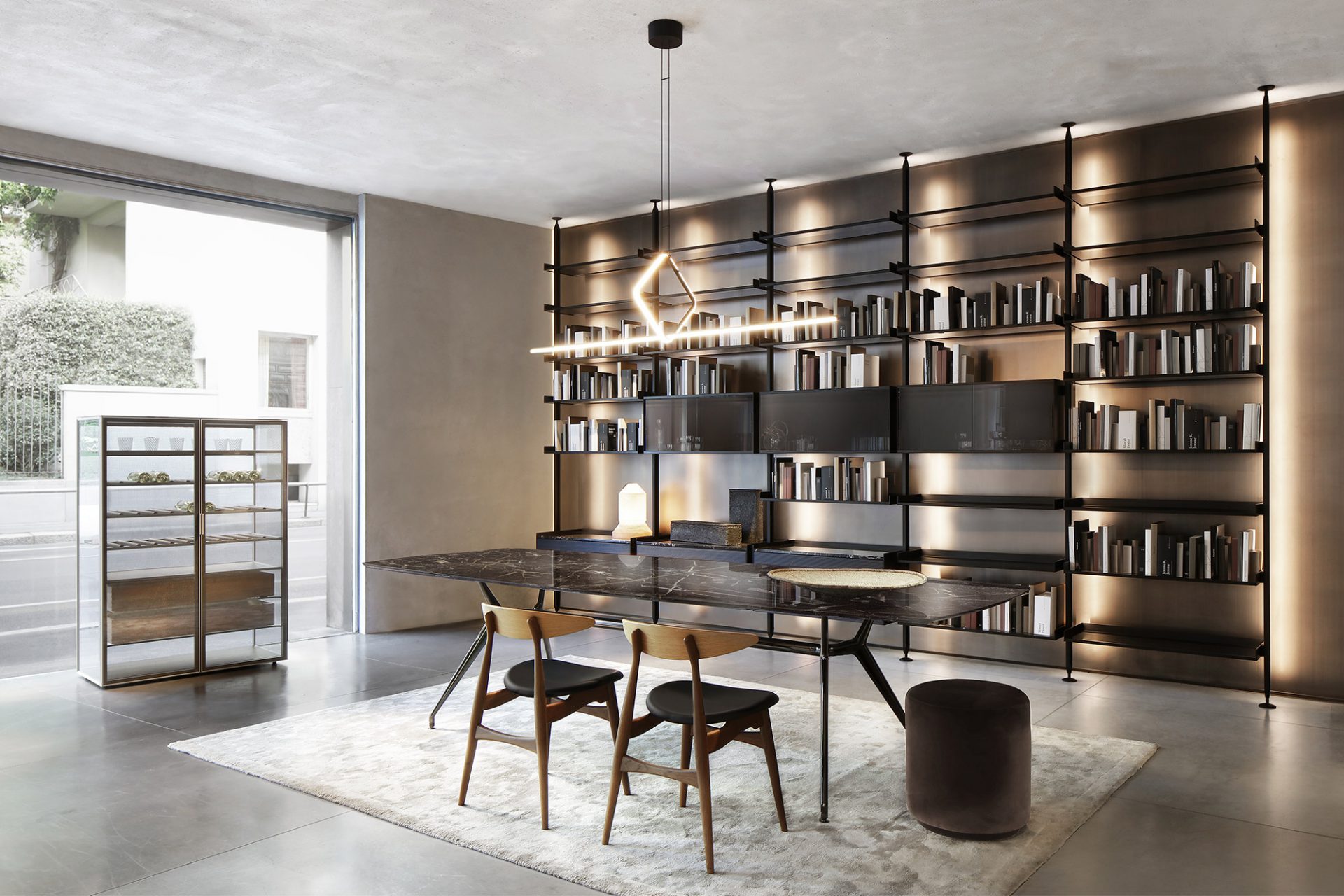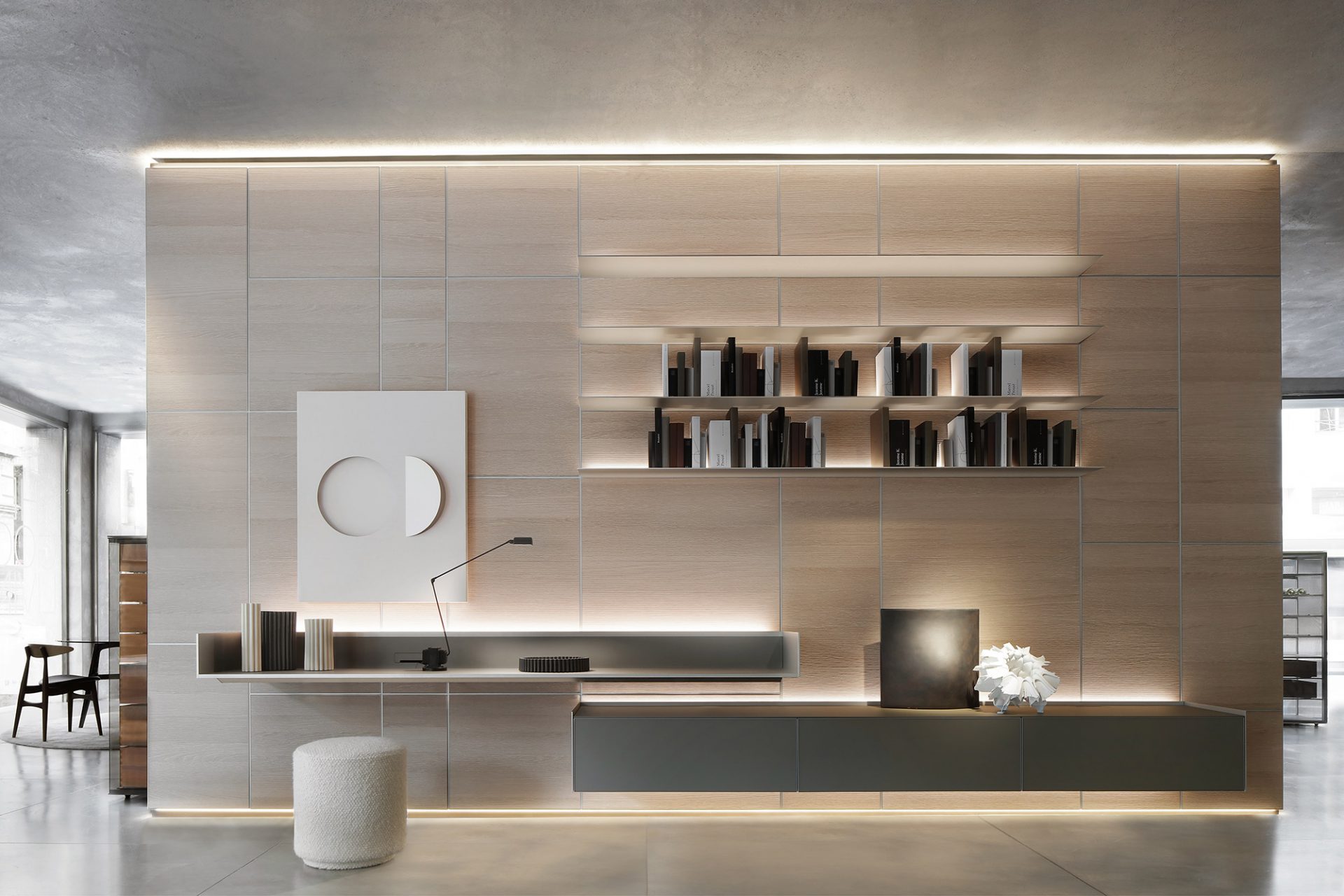 Aliante is the new aluminium and transparent glass container-casket consisting of a series of exclusive technical solutions, such as the special way the doors open. These have a thin aluminium structure and a special glass assembly technique, meaning they have no lateral sides. This gives the container an incredibly light, transparent look.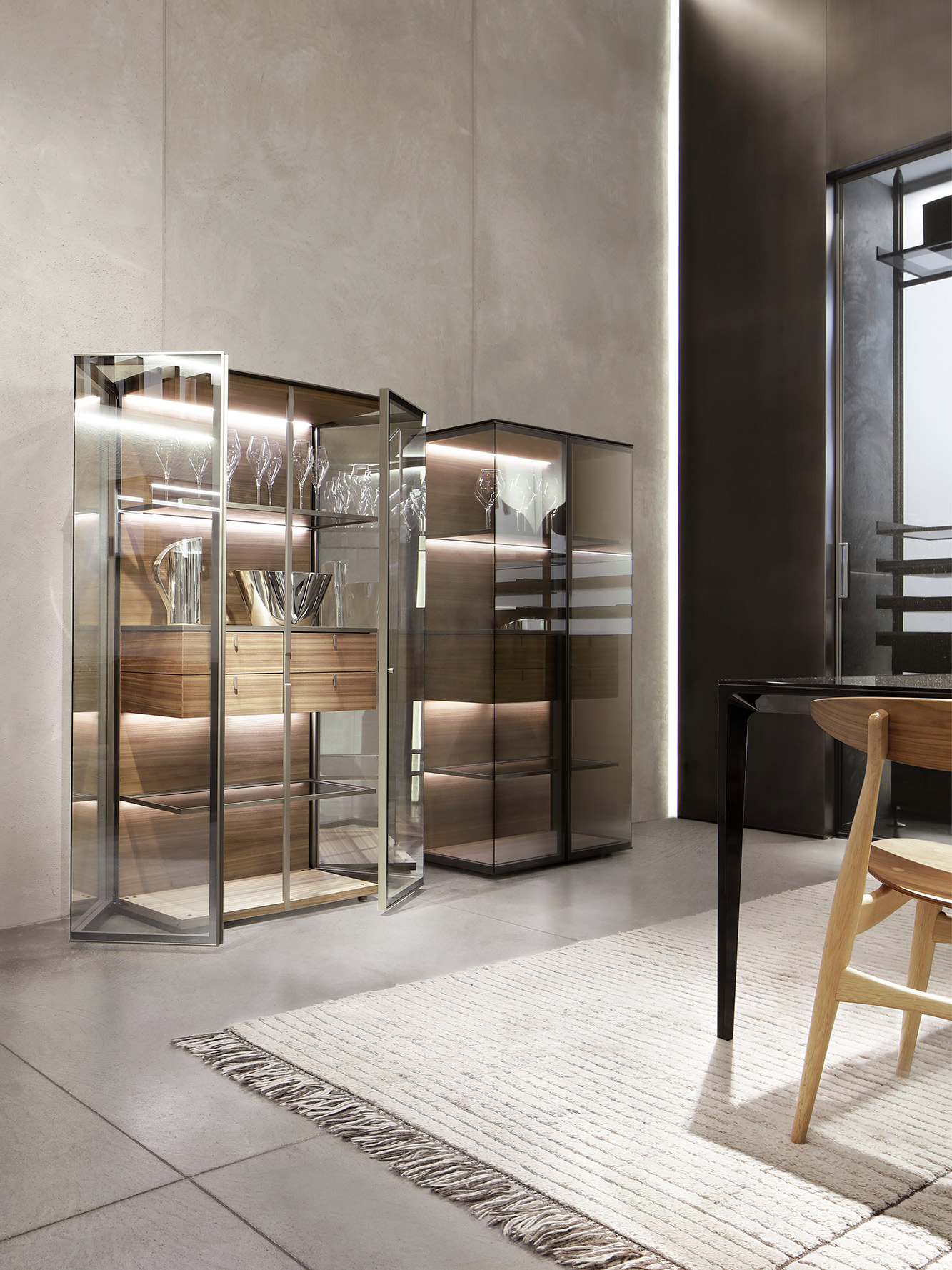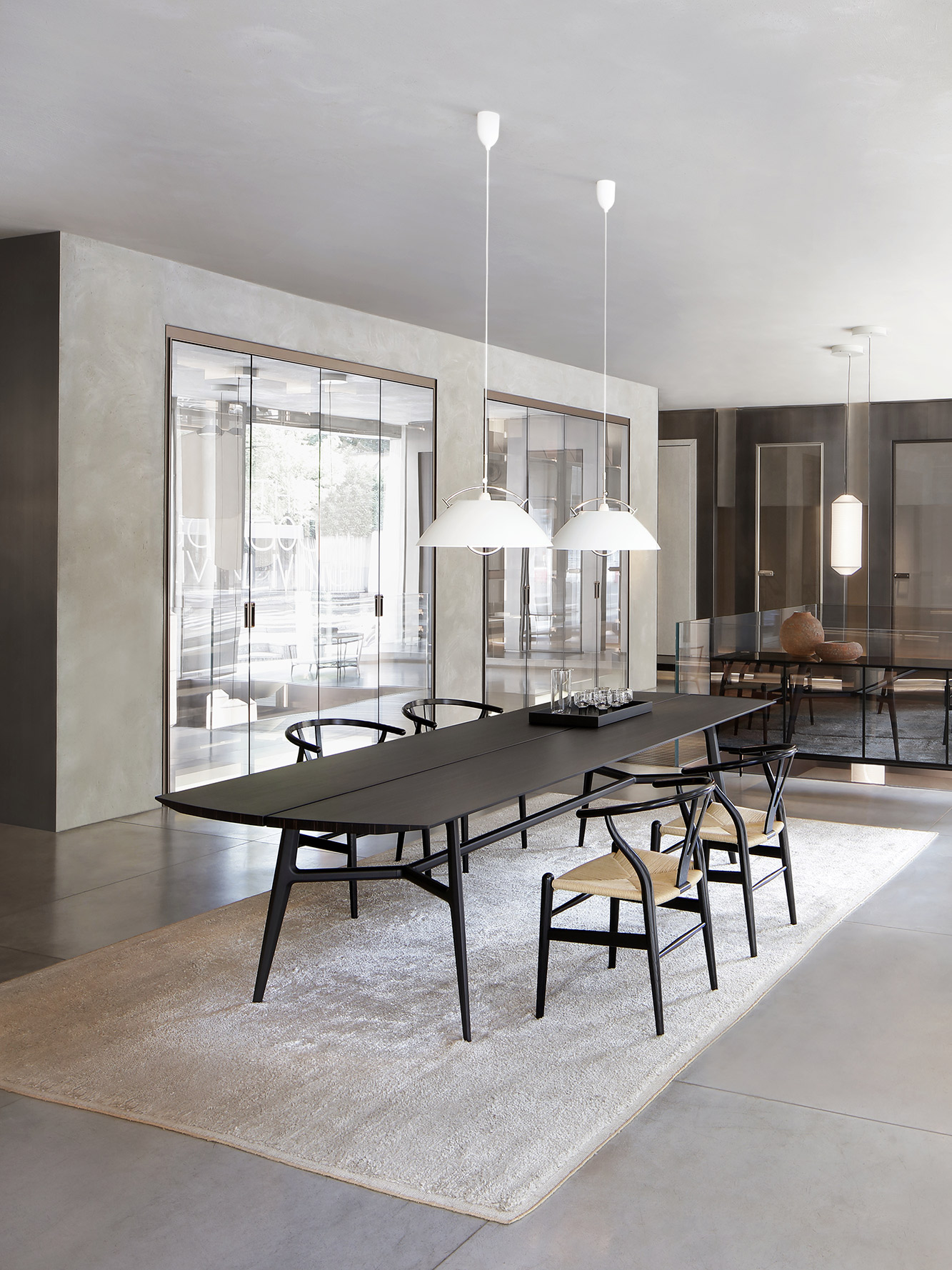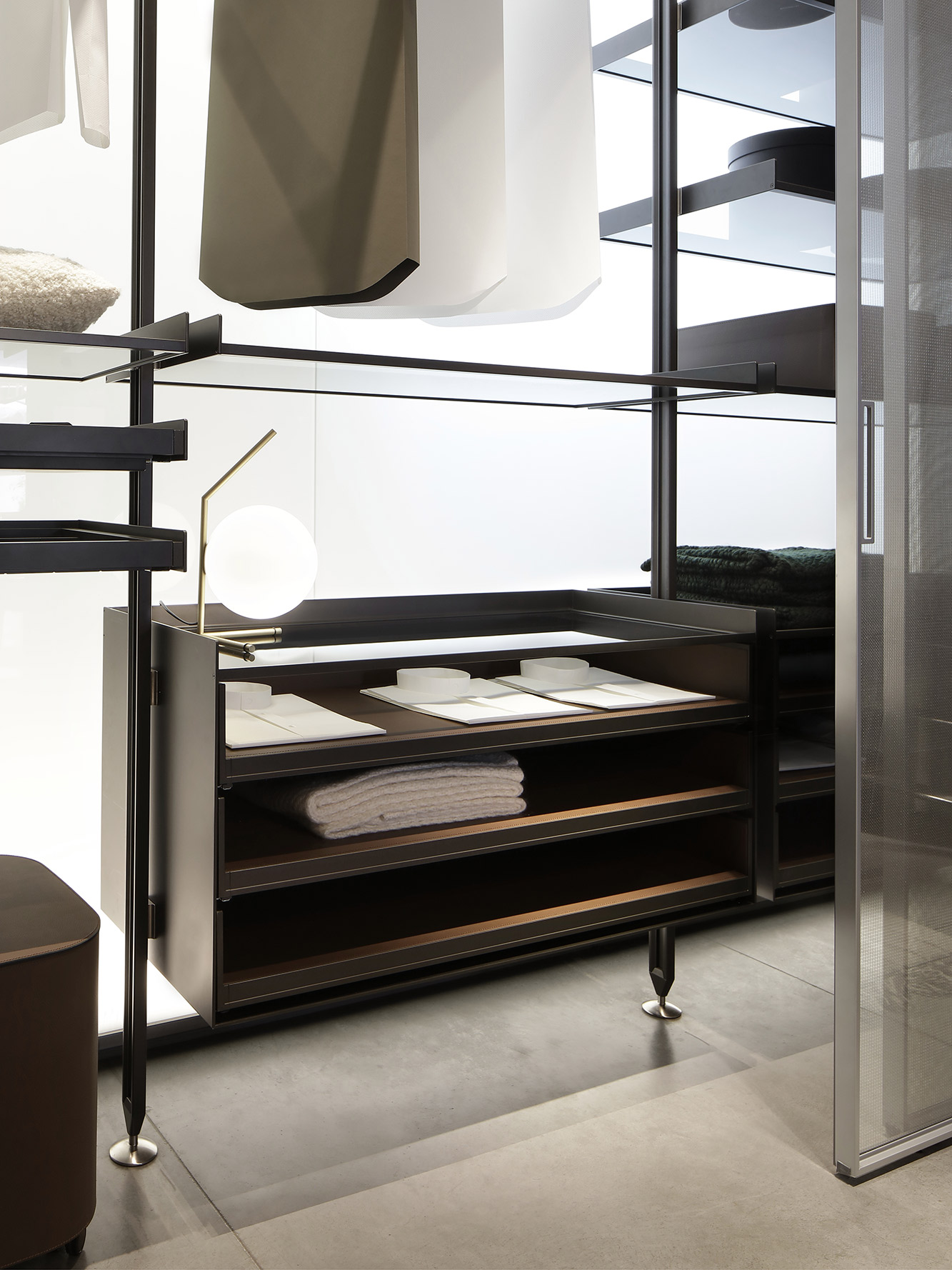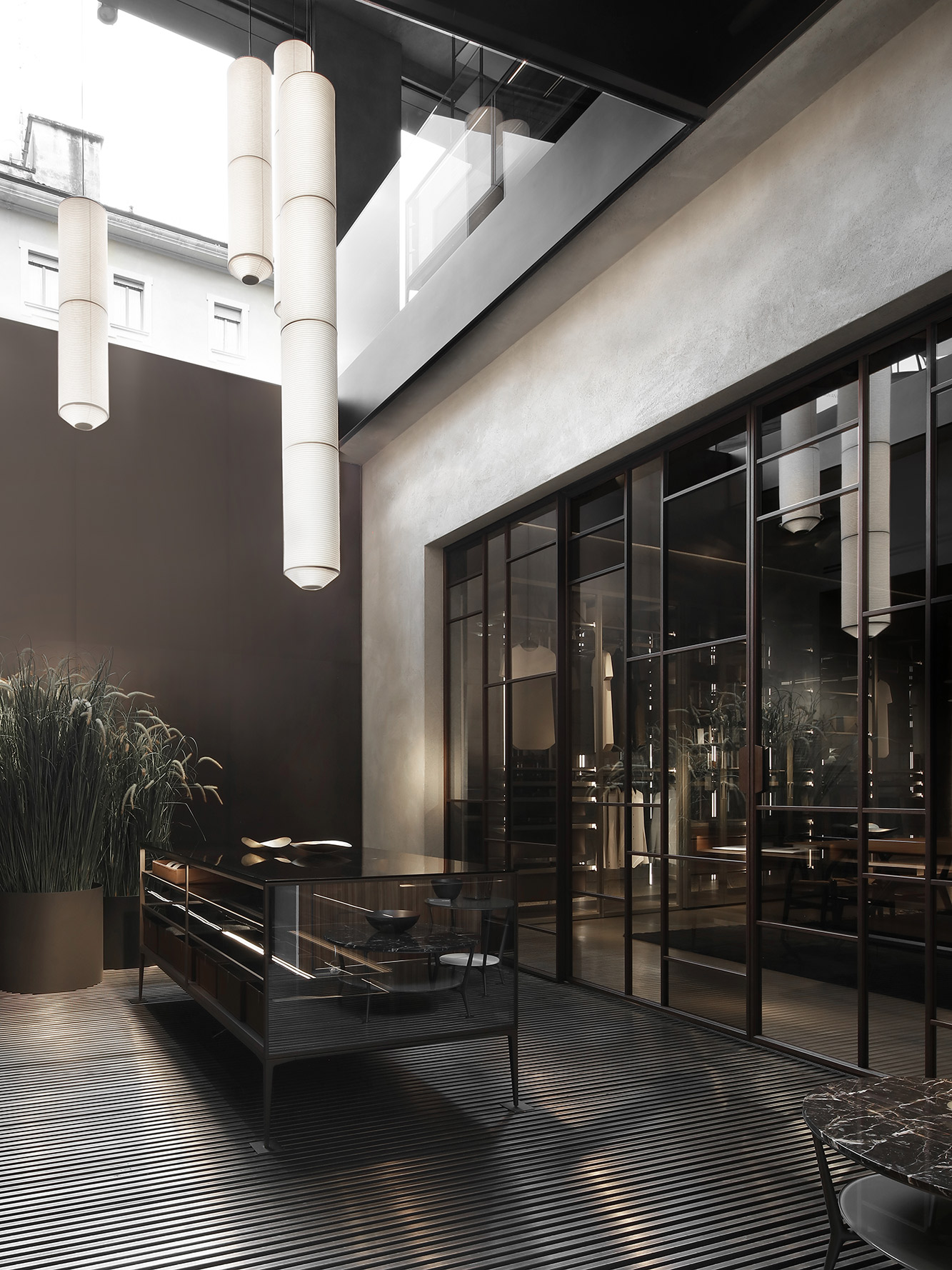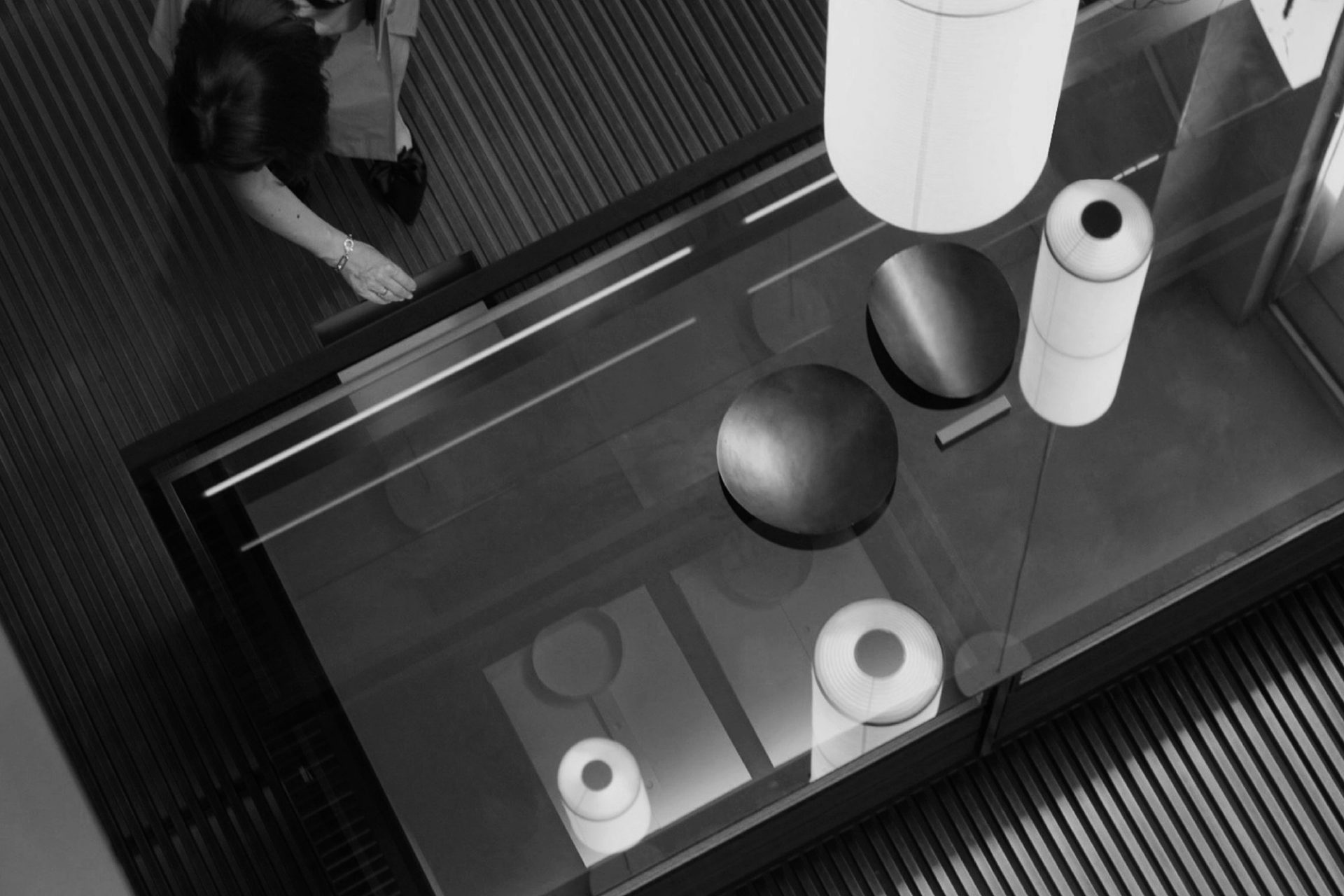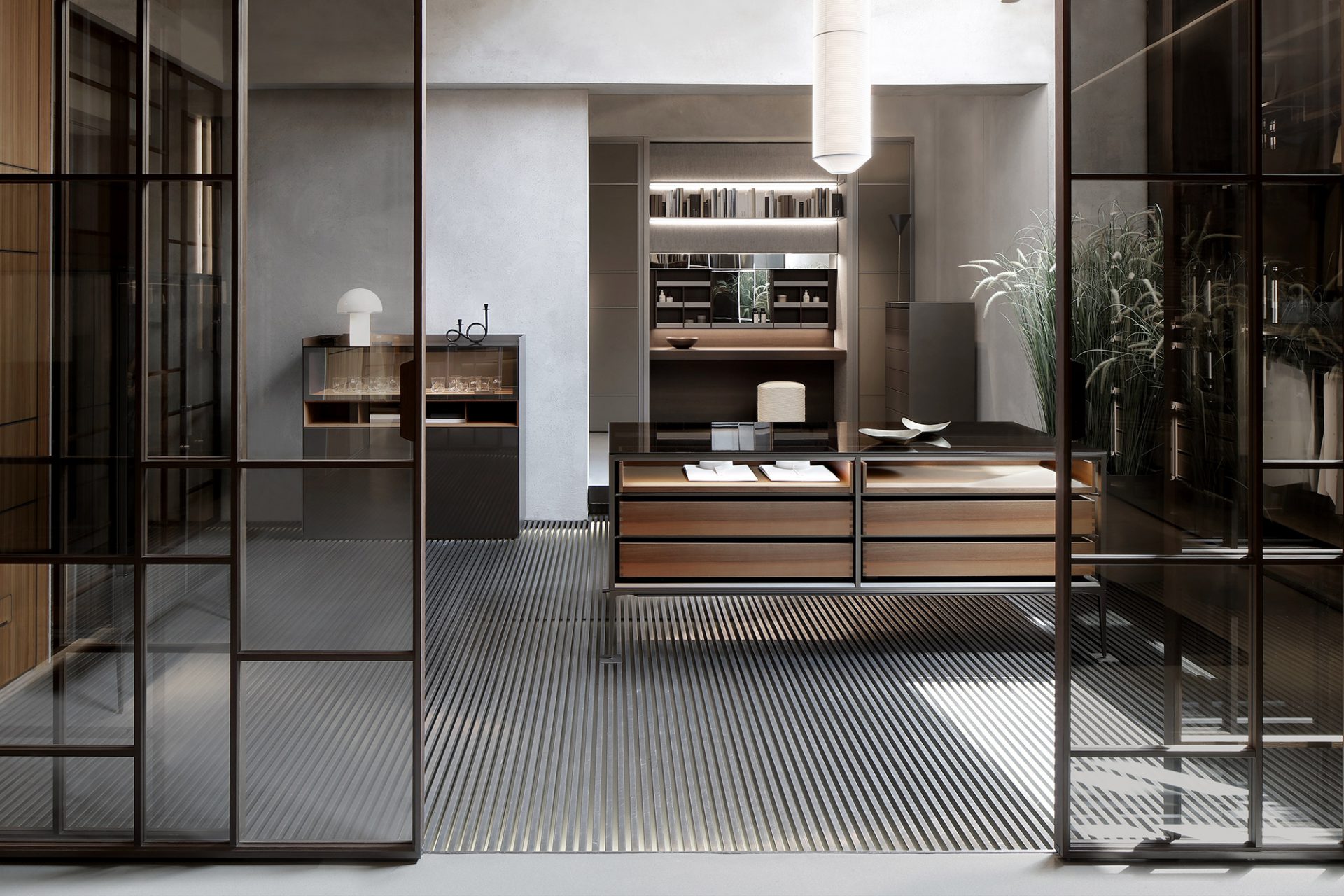 The Radius door is a new full-height solution, completely double-sided and coplanar with the wall. With a minimal design, designed to recreate perfect continuity with the surrounding architecture, Radius is designed to offer a wide range of aesthetic types and maximum functional quality, so that it can be installed on the wall without a jamb, with a retractable jamb or integrated into the Modulor pannelling.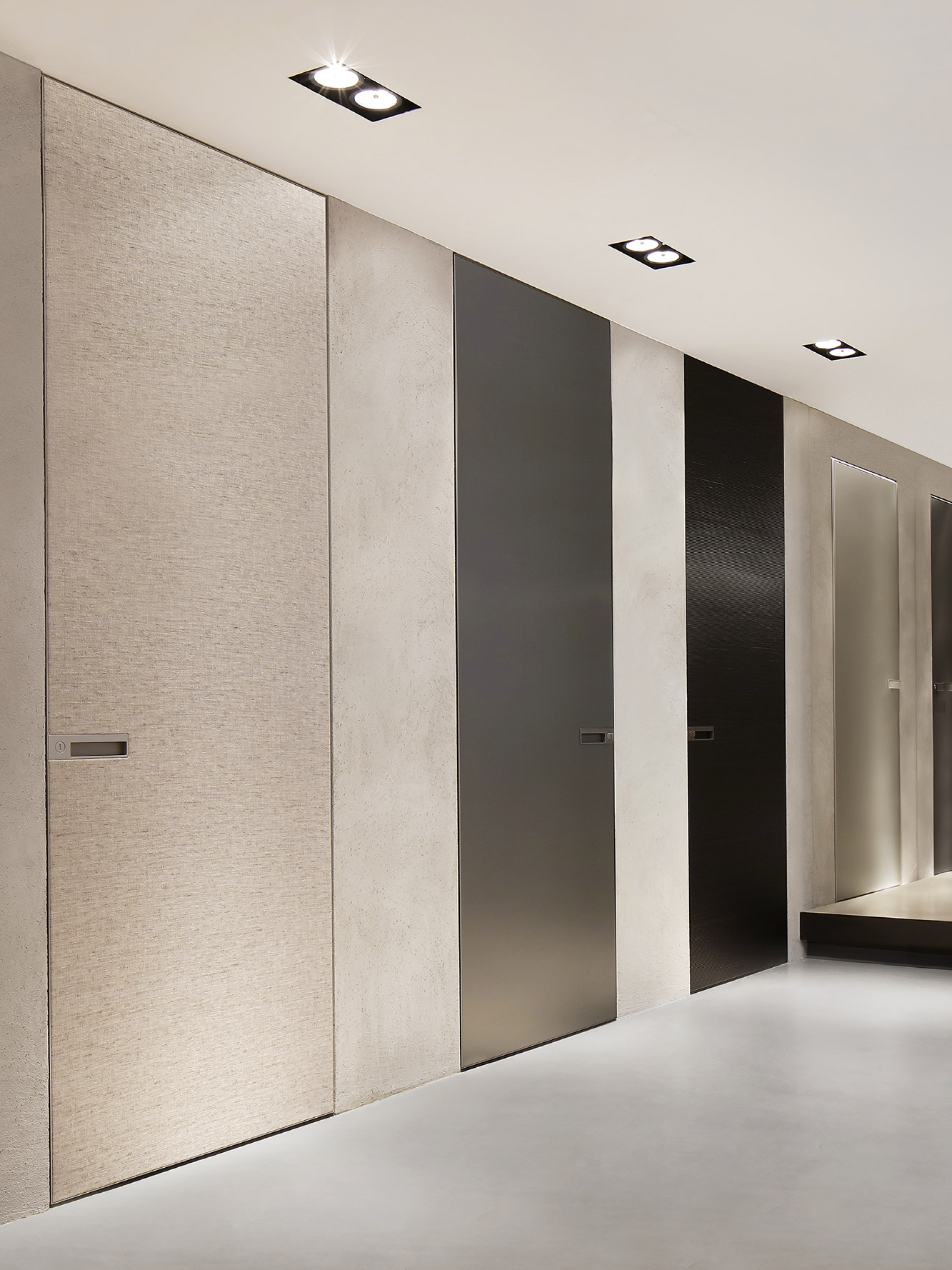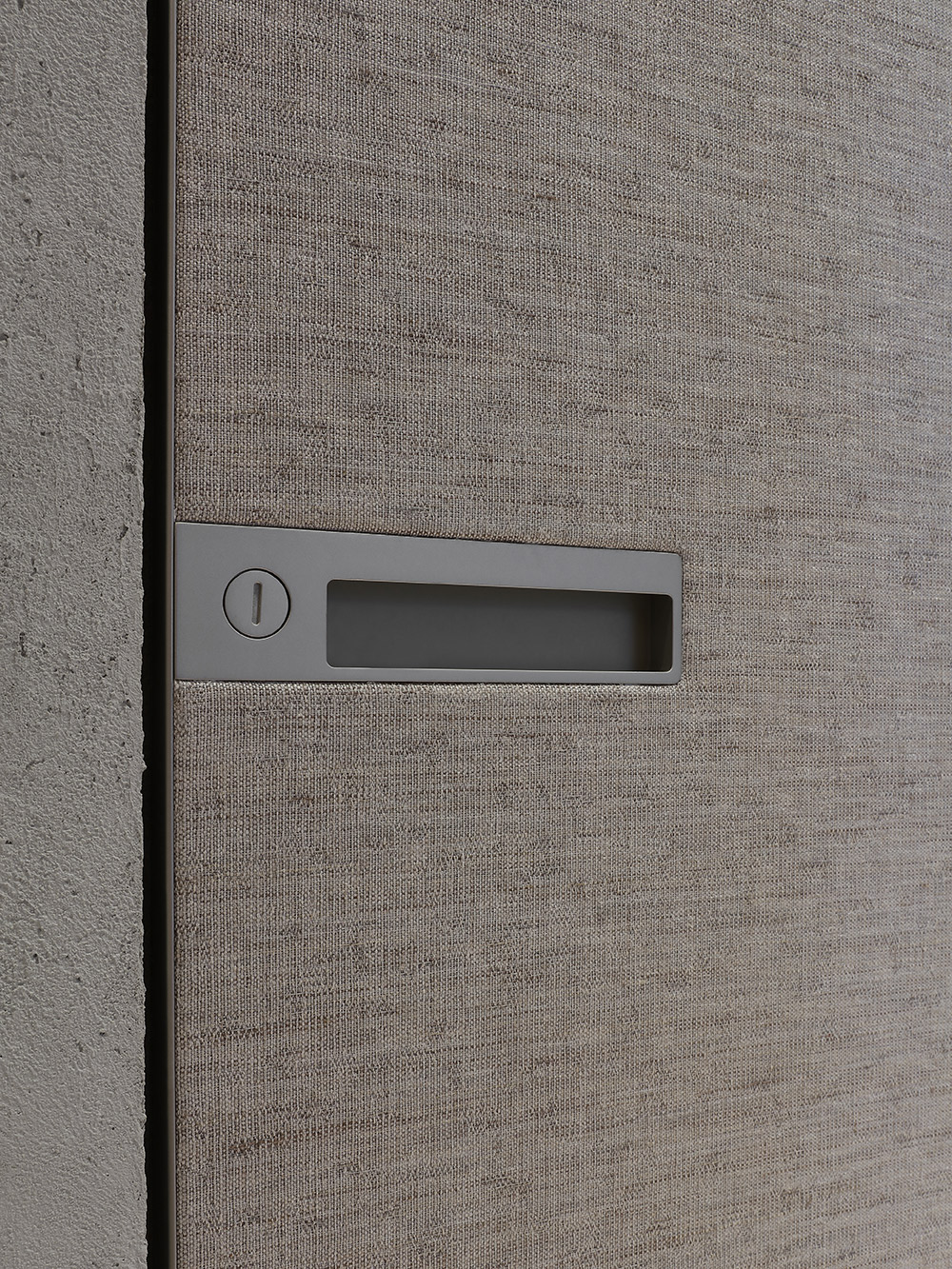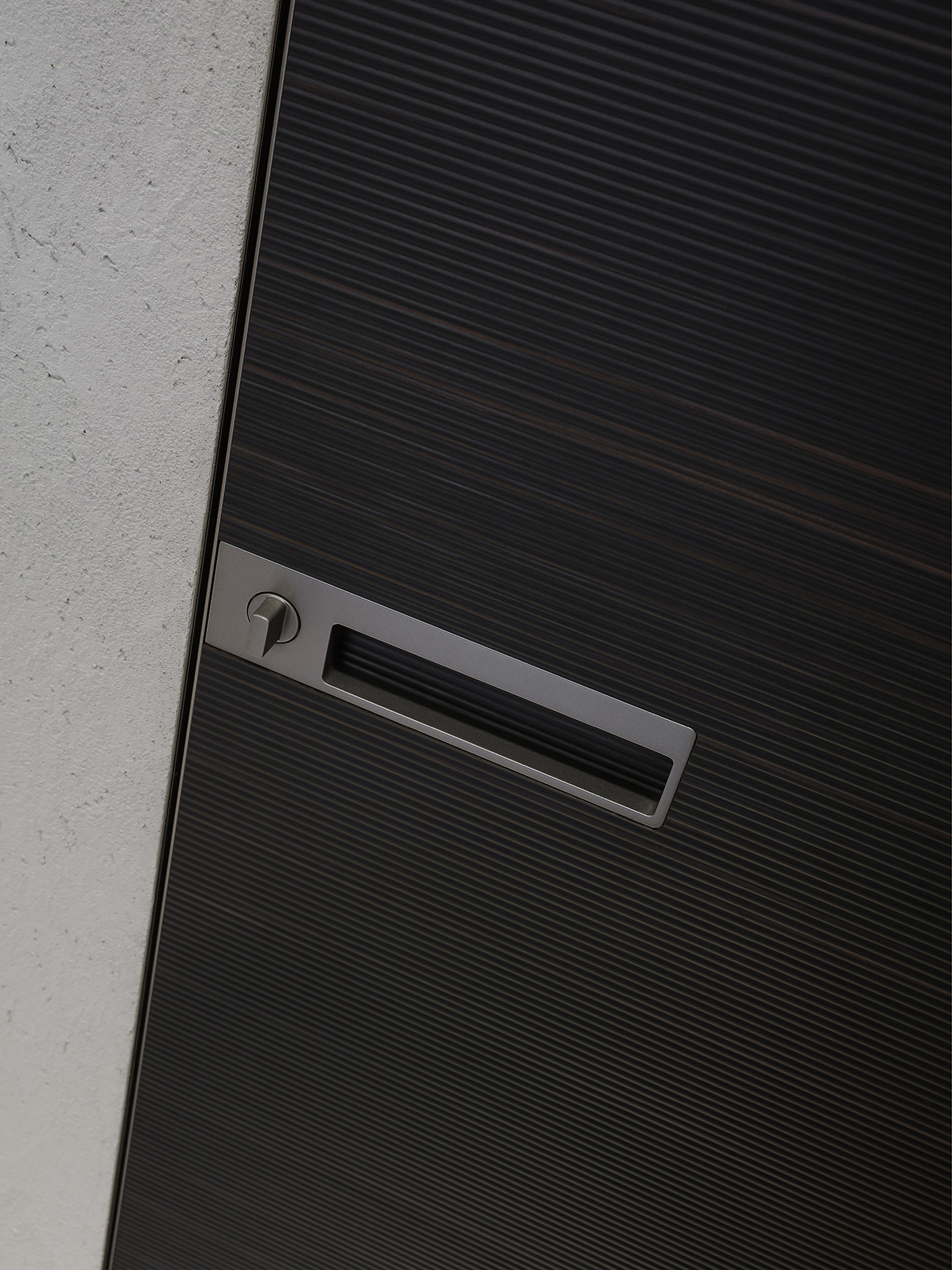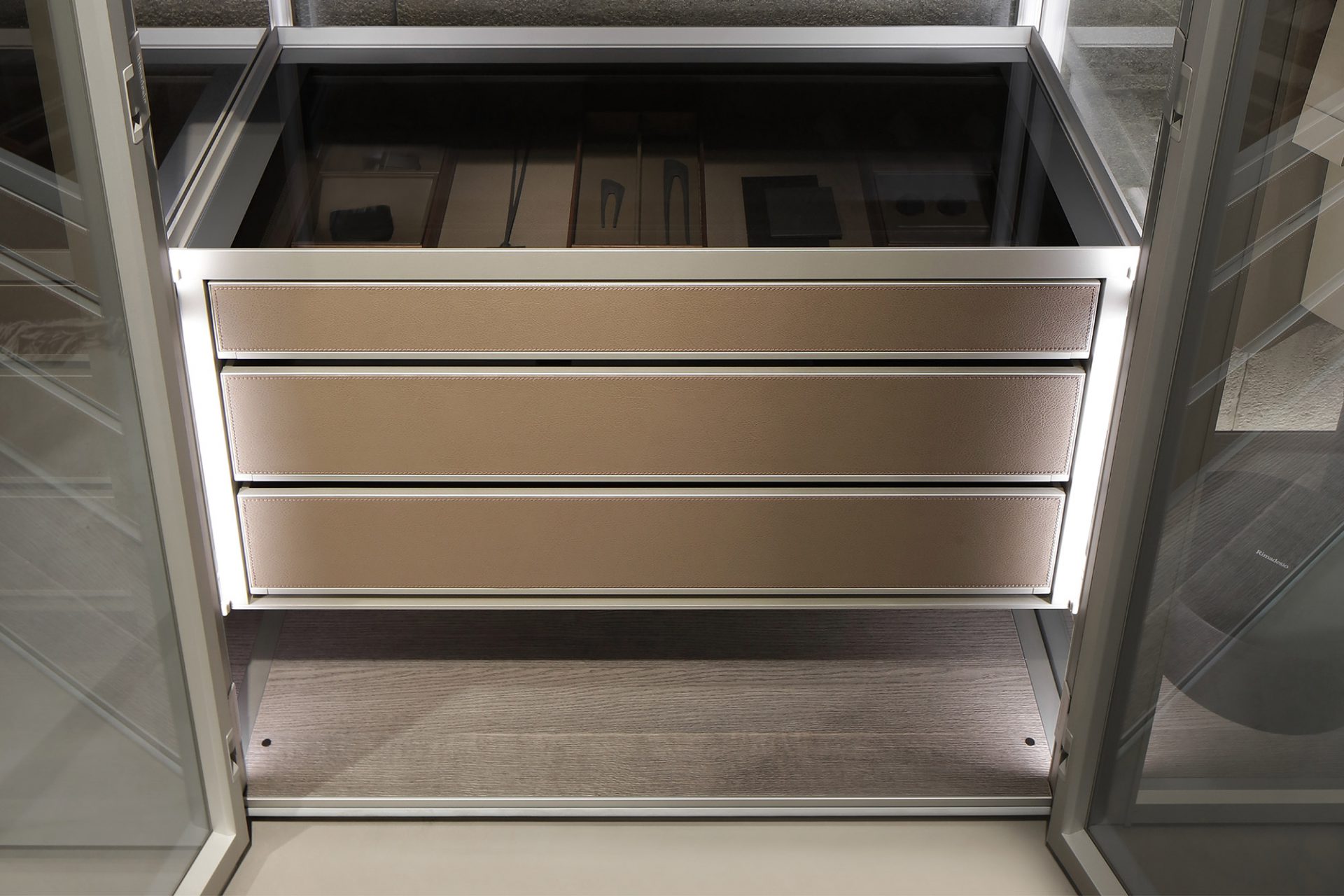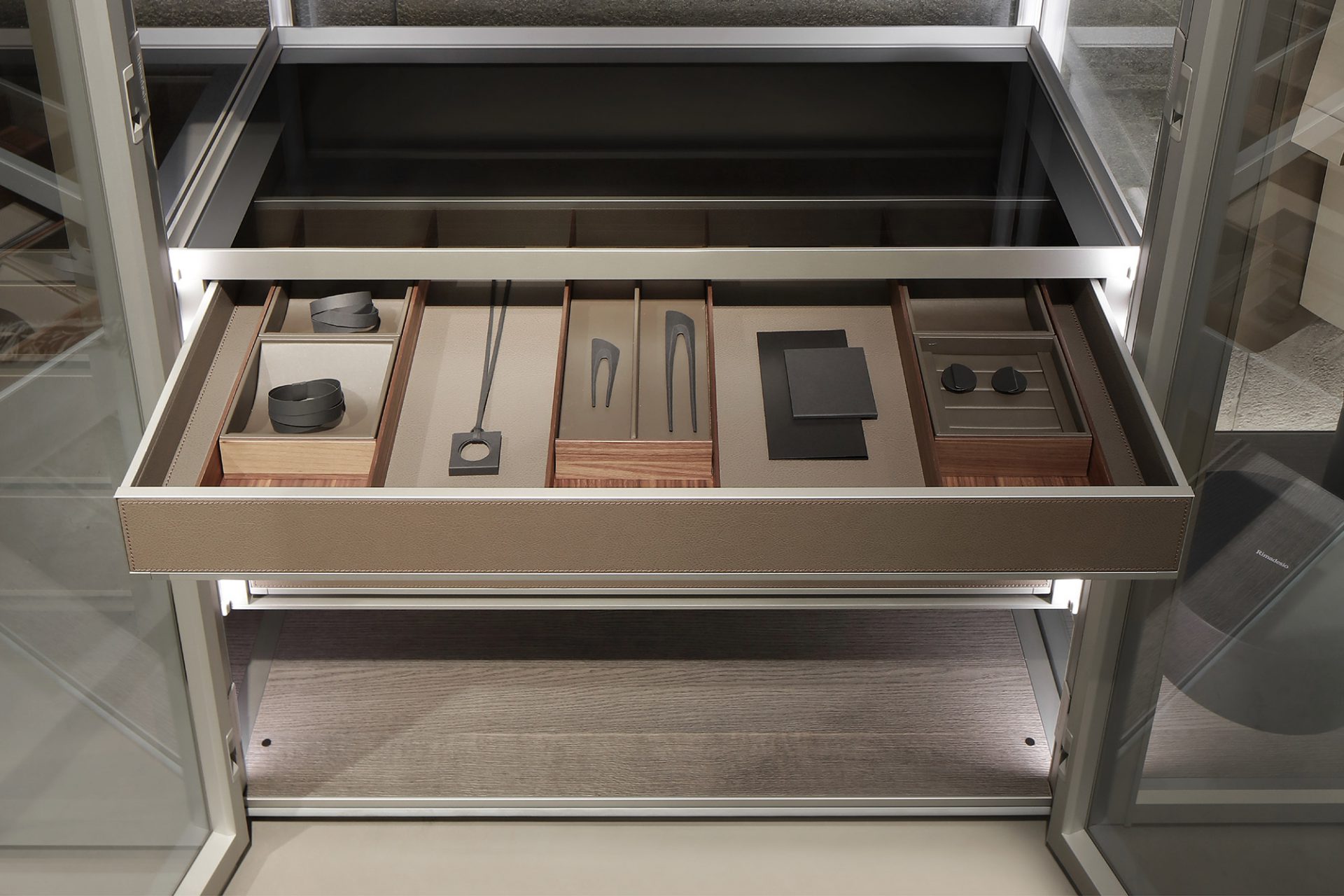 Collection designed by Giuseppe Bavuso
Styling by Martina Lucatelli
special thanks: Amini carpets, Carl Hansen & Son, Gruppo Meregalli, Valverde.
thanks to: Azucena, Dedar, Flos, Le Labo, Living Divani, Louis Poulsen, Lumina, Mmairo, Molteni Home, Officine Saffi, Pandul, Pineider, Santa & Cole, Vitra.