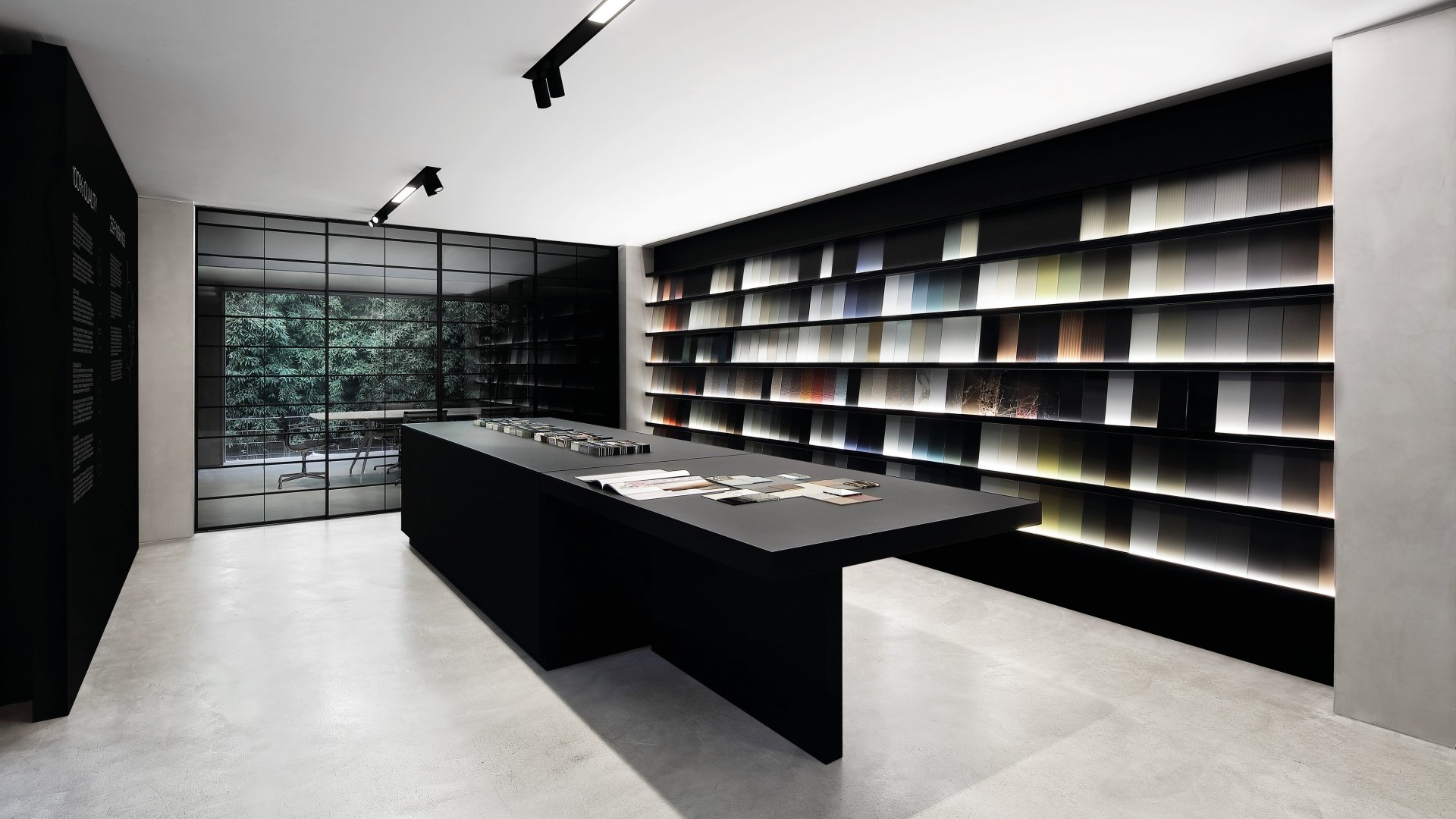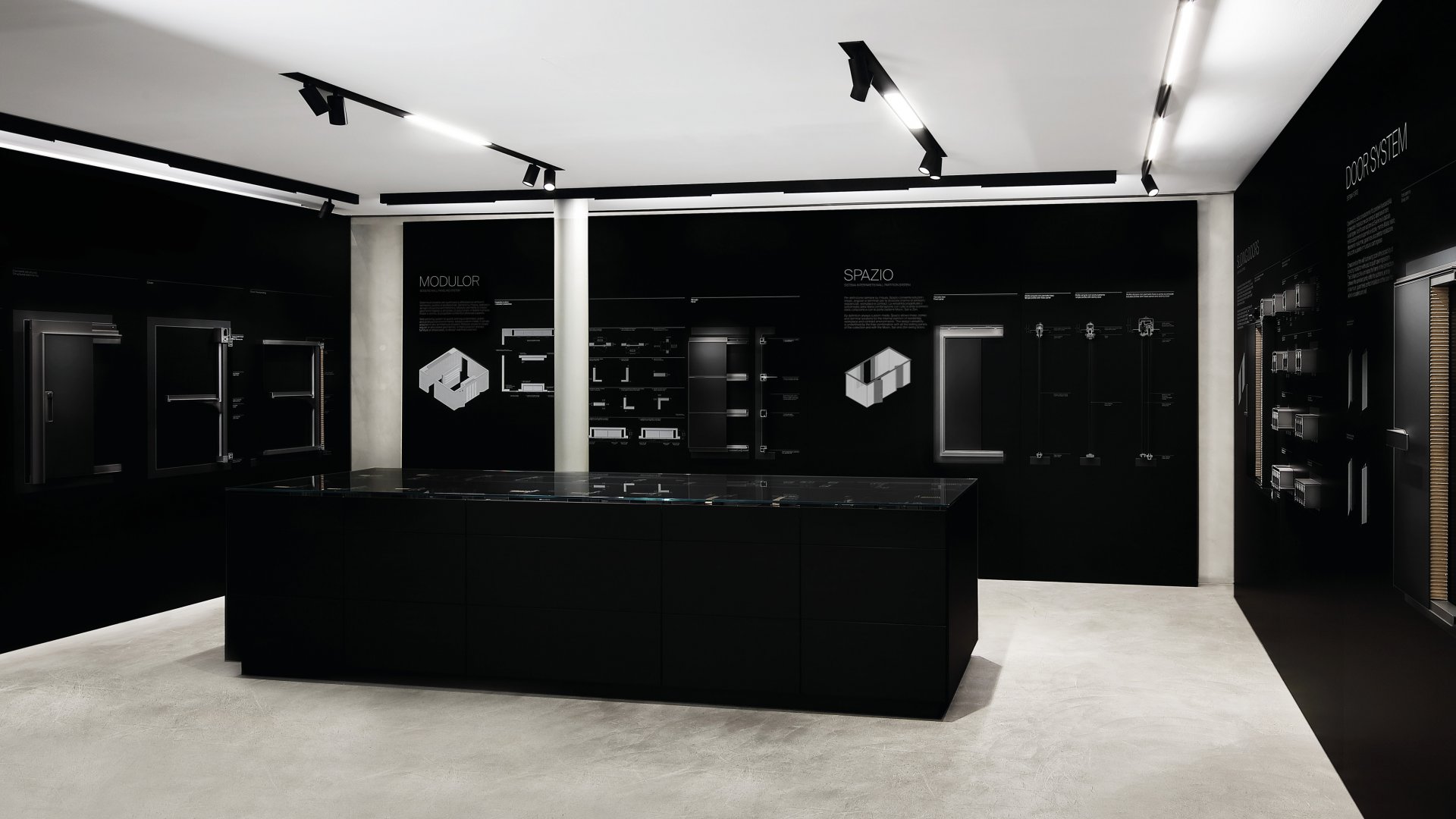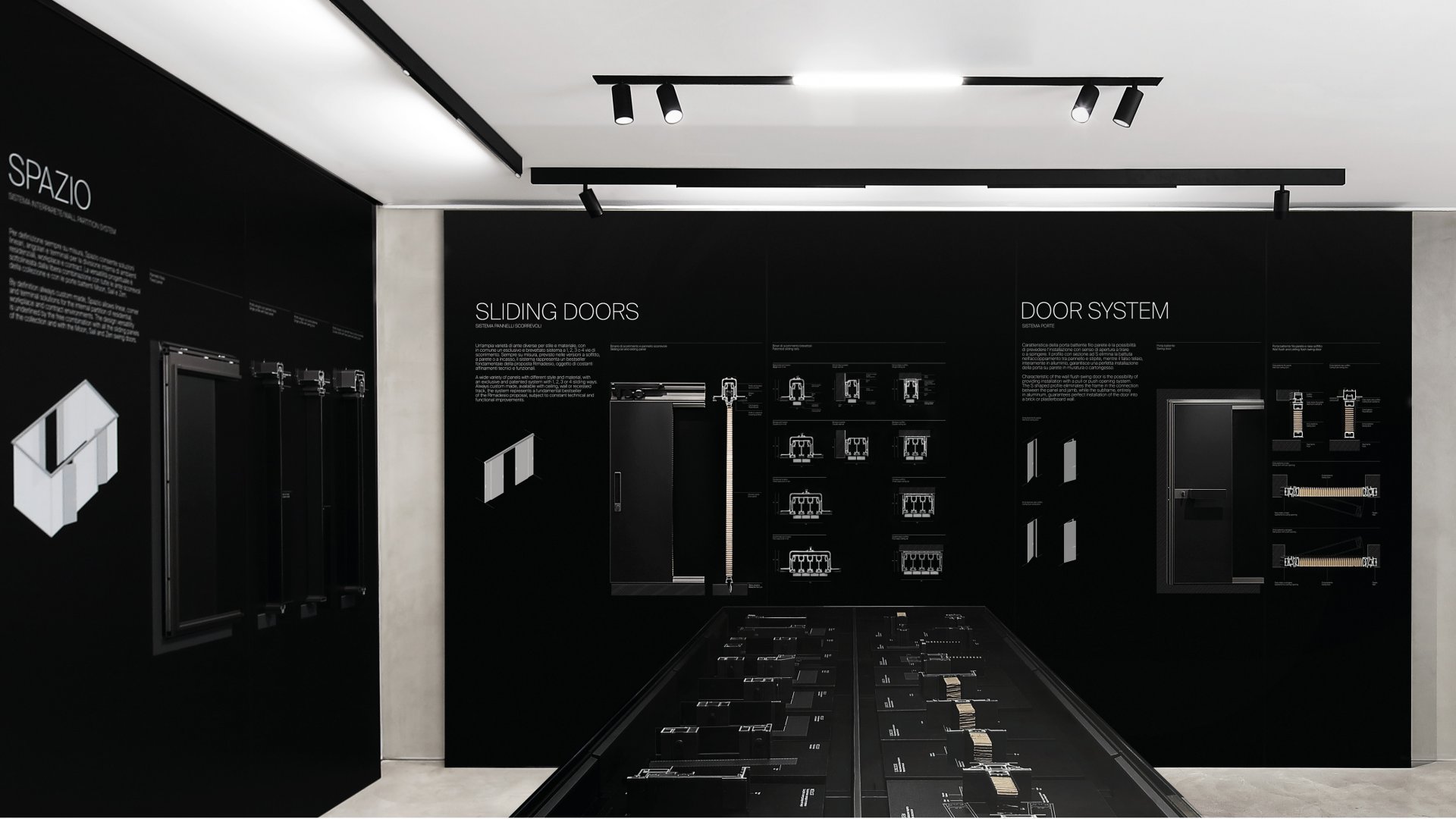 Located inside the Giussano showroom, R-Academy is the space dedicated to training and the study of Rimadesio technology, materials and finishings. A path designed to welcome customers, professionals and journalists in an immersive and constantly evolving reality.
The space is divided into three distinct but complementary areas: the first, dedicated to the technical-design presentation of the Rimadesio systems, offers a detailed overview of the peculiarities of Modulor, Cover, Spazio and of the technology characterizing the door system.
In the center, an equipped display case for the presentation of the main technical components of the collection. A display equipped with an infographic and dedicated to every detail, able to clearly show the different technical and functional features.
The second area is dedicated to the Rimadesio finishes. An exhibition space in which colors, textures and materials interact coherently. The range, which today includes 259 finishings, is developed with the aim of allowing maximum customization of the interior design.