On the occasion of Milan Design Week 2023, Rimadesio is displaying the Rialto family dedicated to living, the Altair room centre cabinet system and the transparent glass door Air. The new collection, designed by Giuseppe Bavuso, translates into a range of innovative and coordinated solutions, following an architectural interpretation of furniture that involves continuously updating the offers and redeveloping the finishes.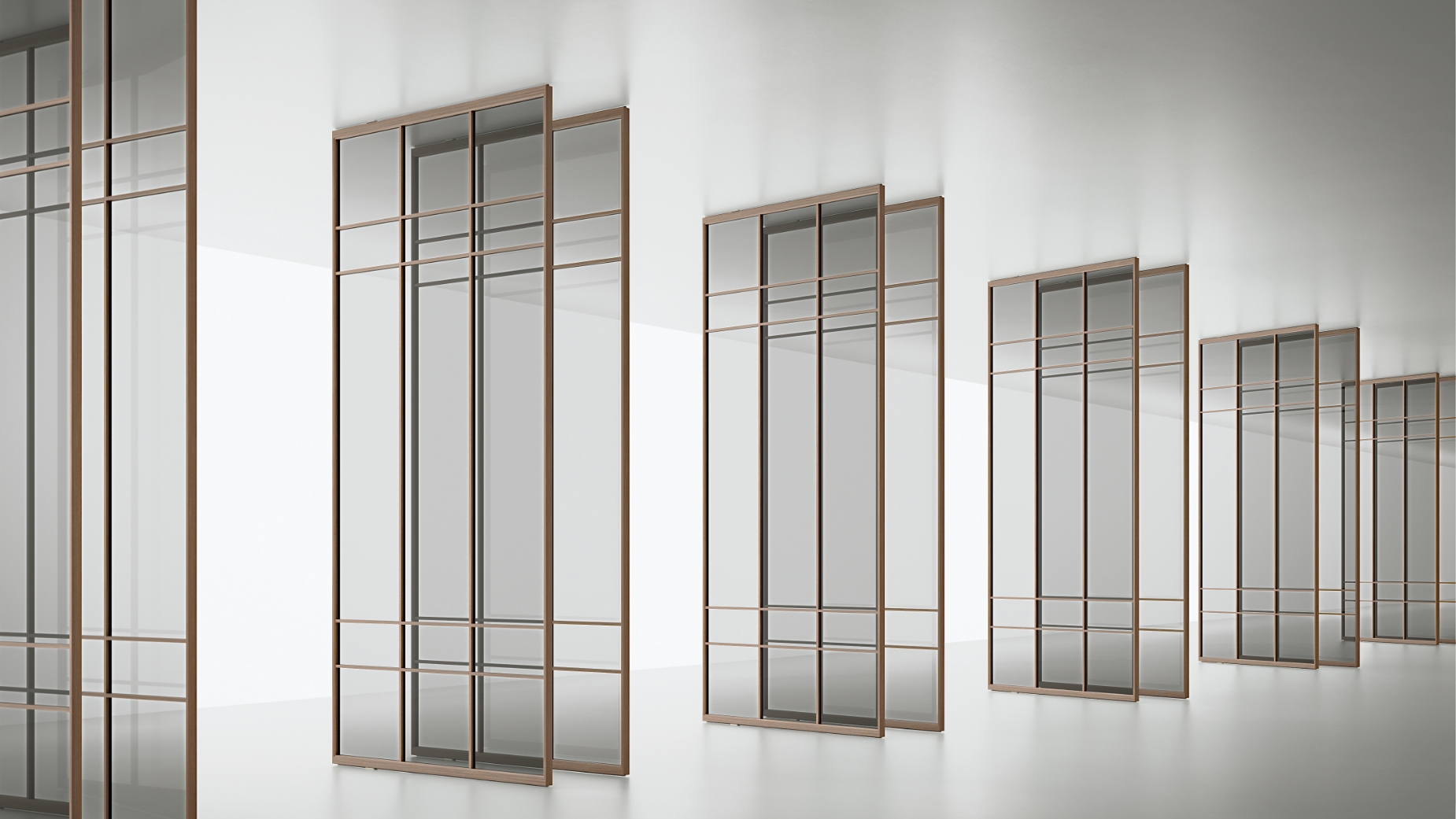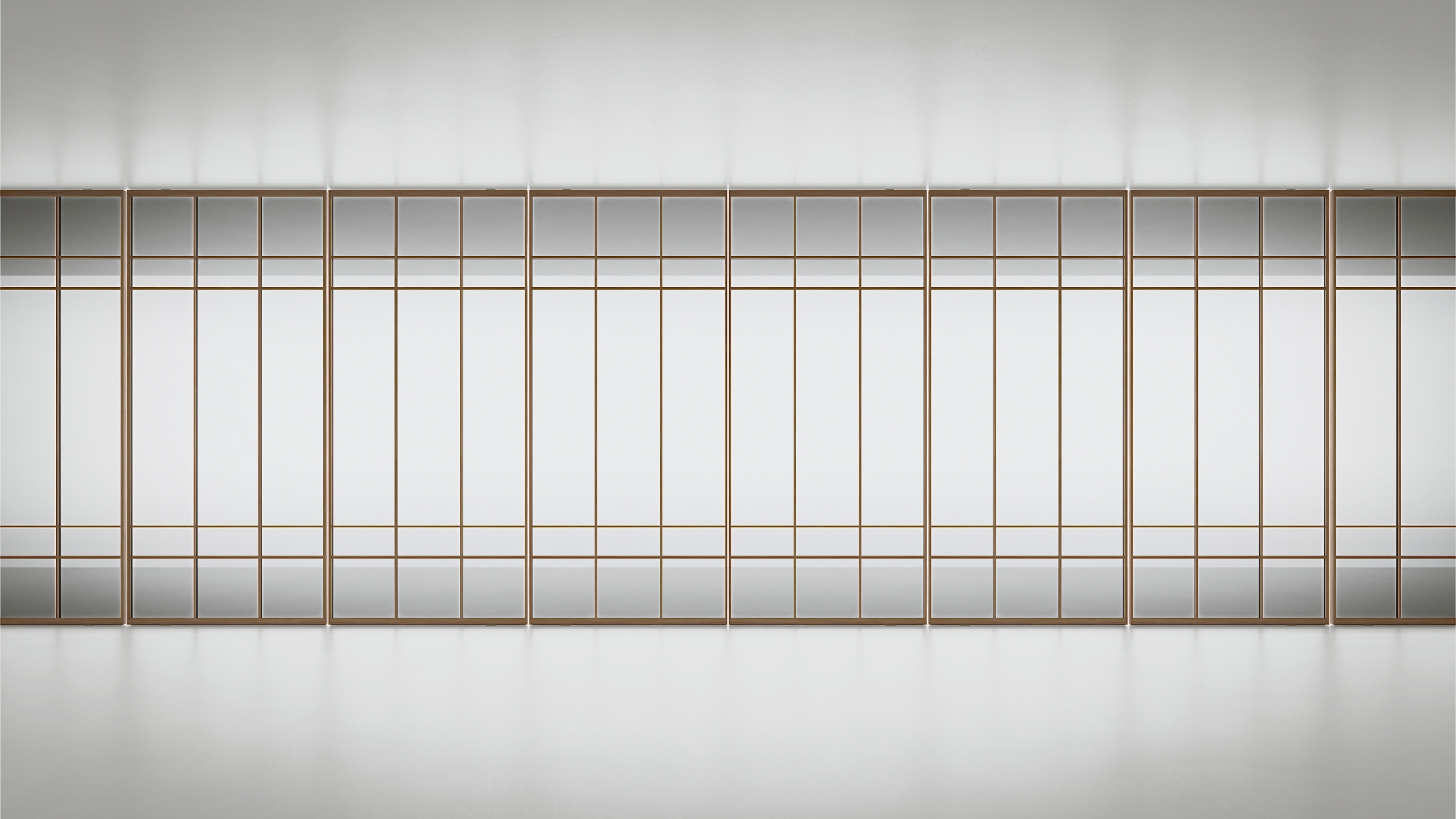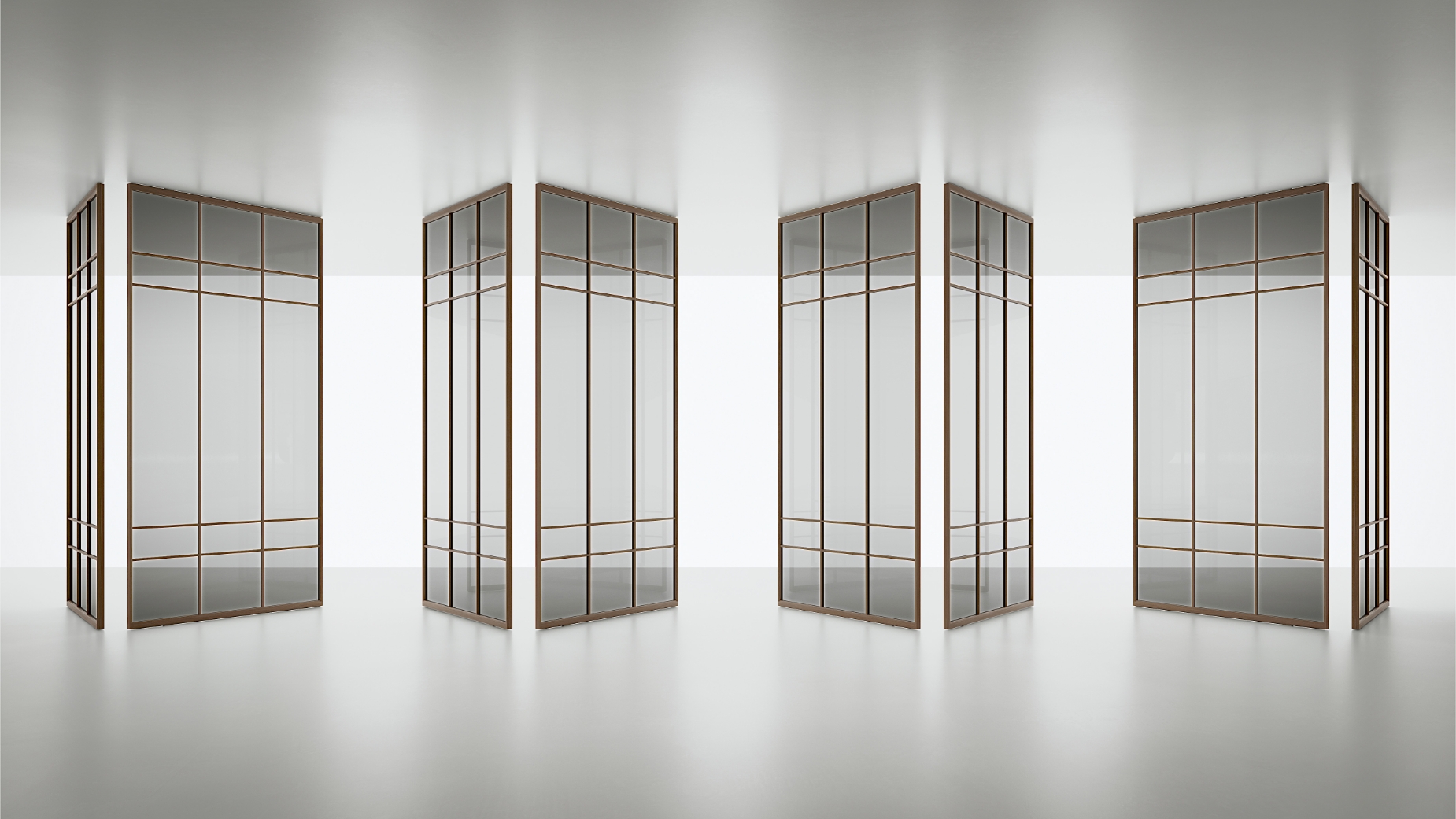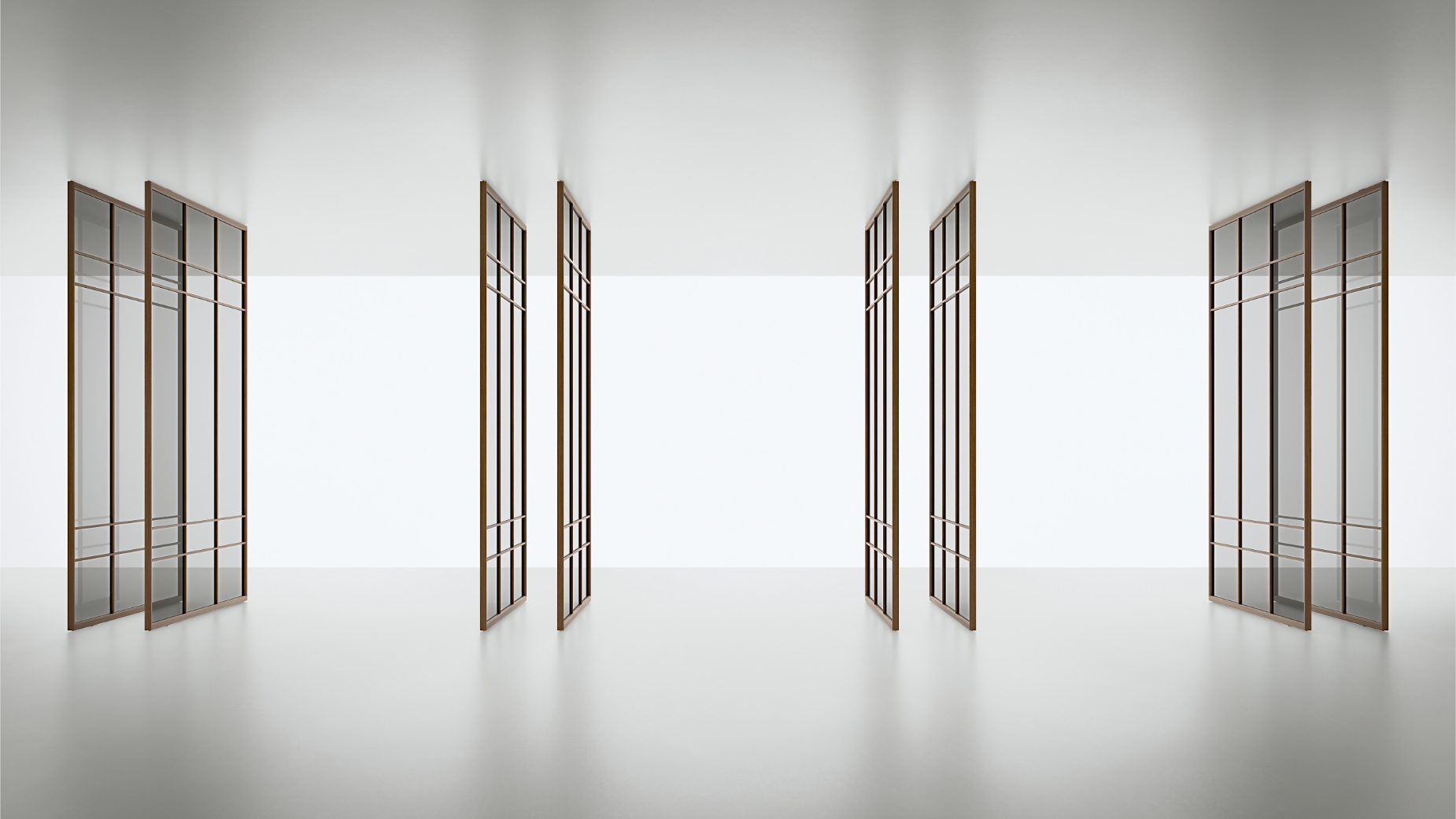 AIR, the new, bidirectional, pivot door system designed by Giuseppe Bavuso. An innovative proposal in Rimadesio's design portfolio. Structural elements such as jambs and frames are gradually eliminated to create elements that can be inserted into environments, capitalising on the superior qualities of an exclusive material such as aluminium. A double-sided full-height solution, flush with the wall, with a minimal design conceived to recreate perfect continuity with the surrounding architecture, Air is the ideal solution for large rooms, thanks to creations that are made-to-measure and offer broad compositional flexibility. The structure is designed to offer a wide range of aesthetic types and maximum functional quality. The versatility of the product means it can be installed on the wall with no jamb or integrated in the Modulor panelling.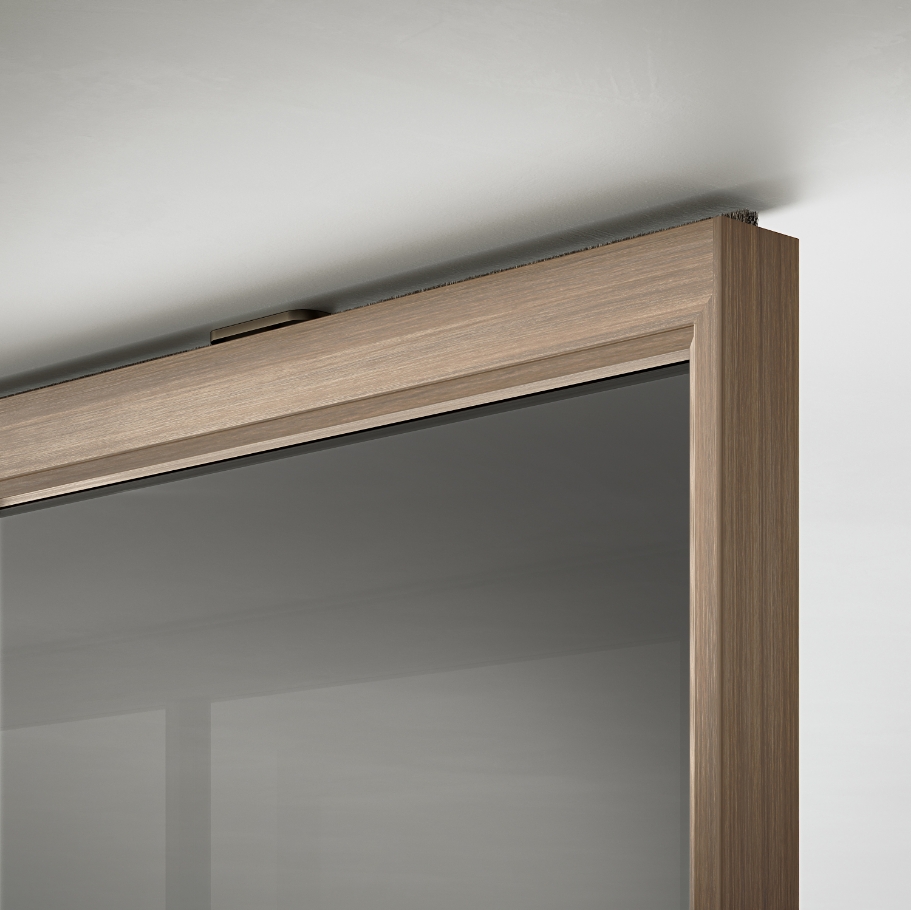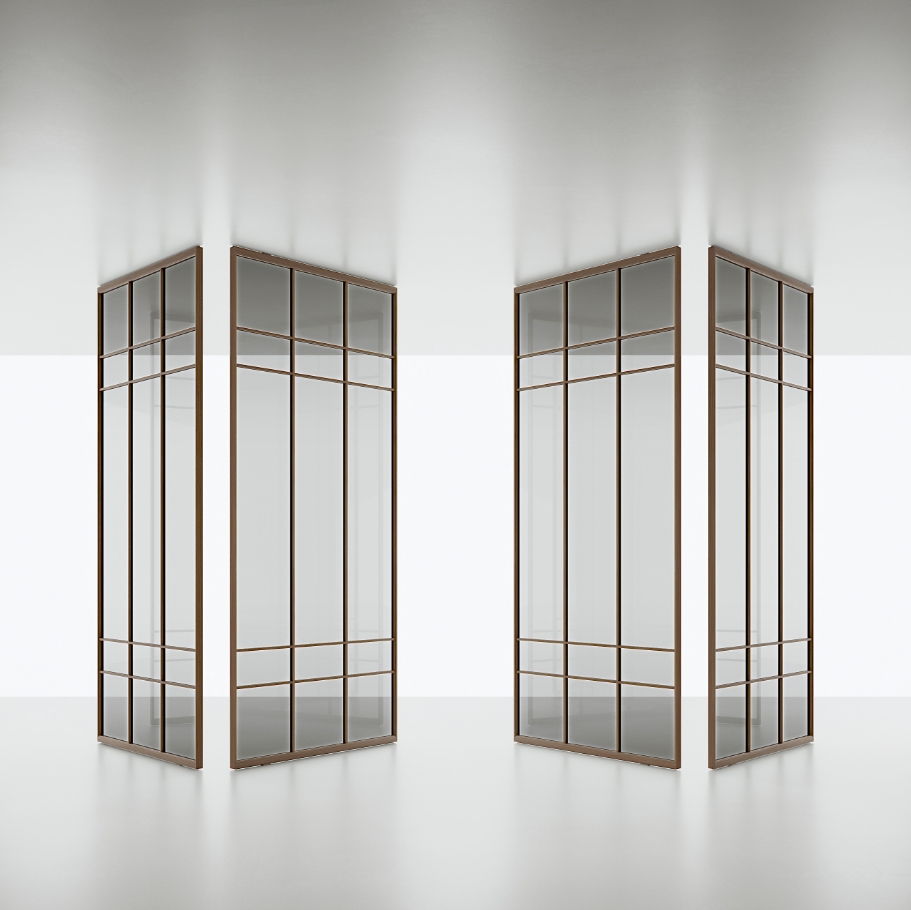 ALTAIR, the new double-sided cabinet system designed by Giuseppe Bavuso, available in different sizes and intended for domestic spaces, such as walk-in wardrobes, or public spaces, such as commercial premises. The main feature of the system is the large drawer with a double-sided opening, sliding on retractable guides enabling the extraction on either side of large elm trays, lined in imitation leather in the new exclusive Miele finish.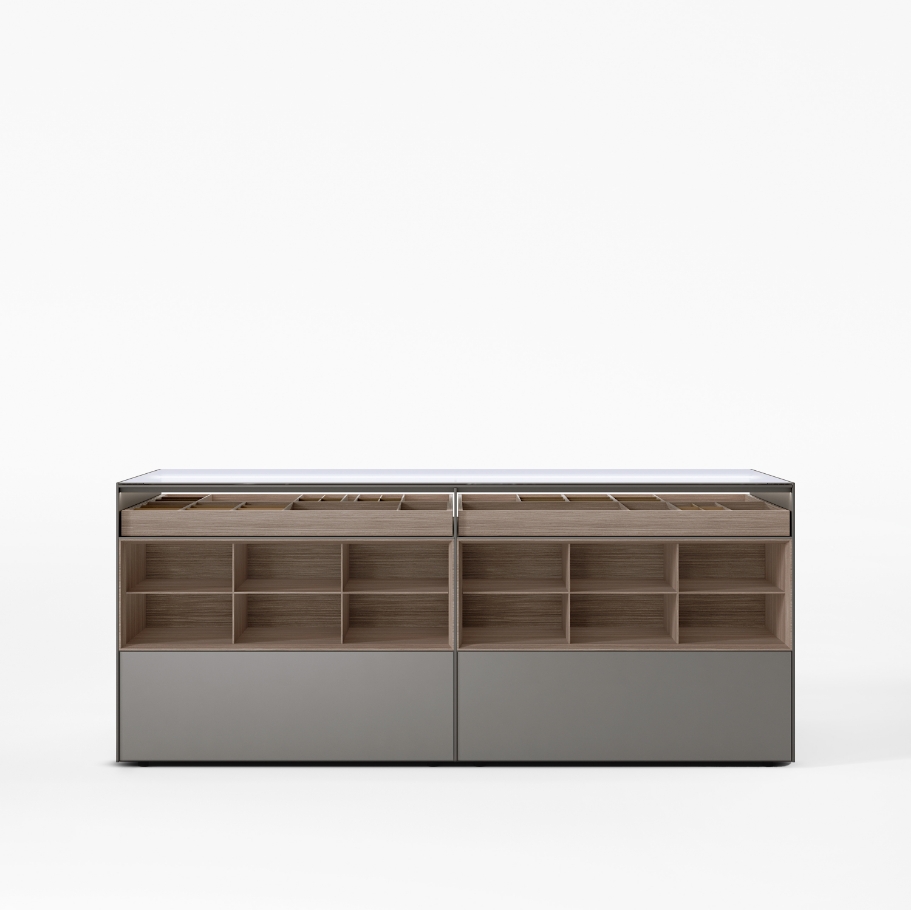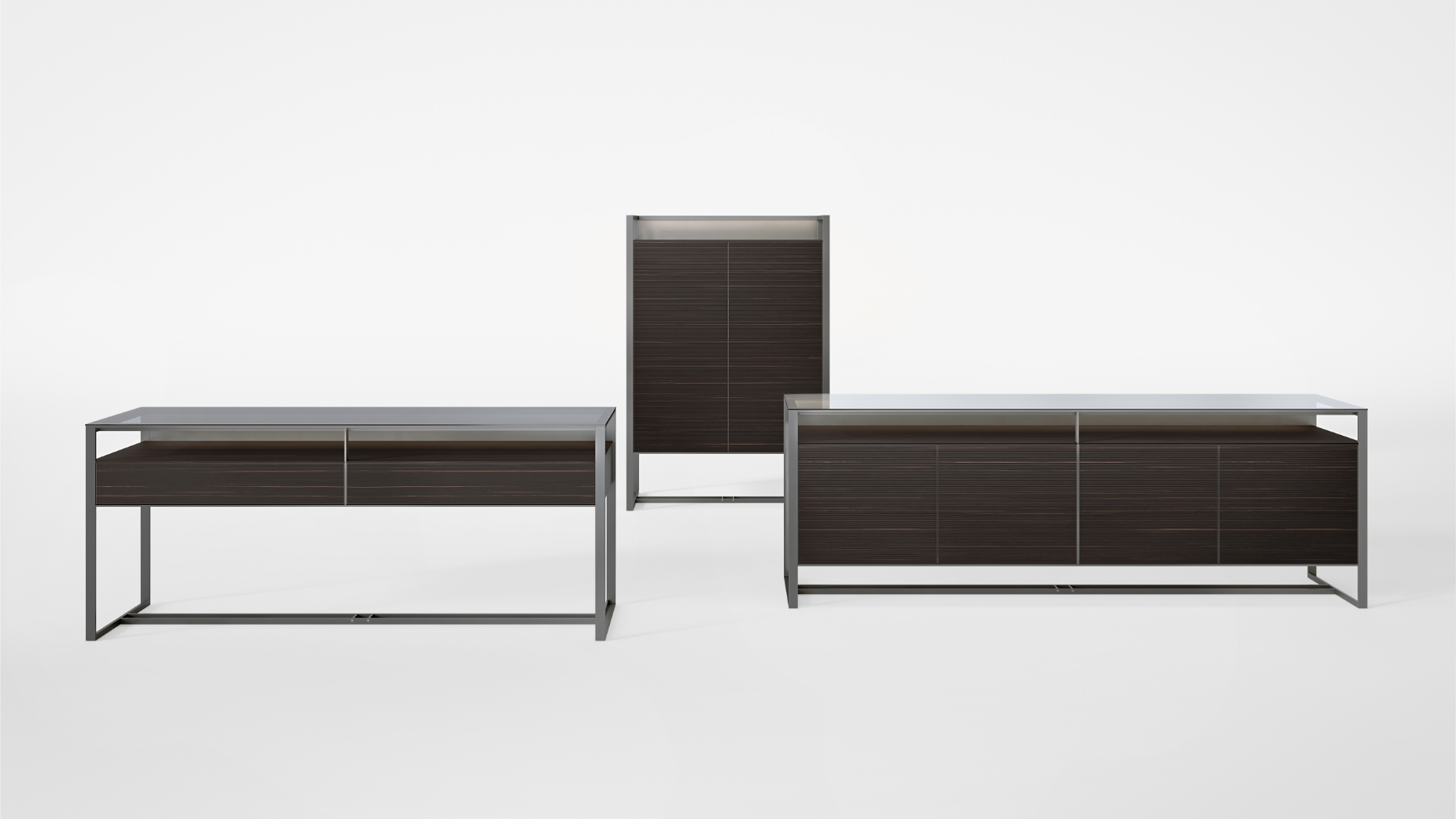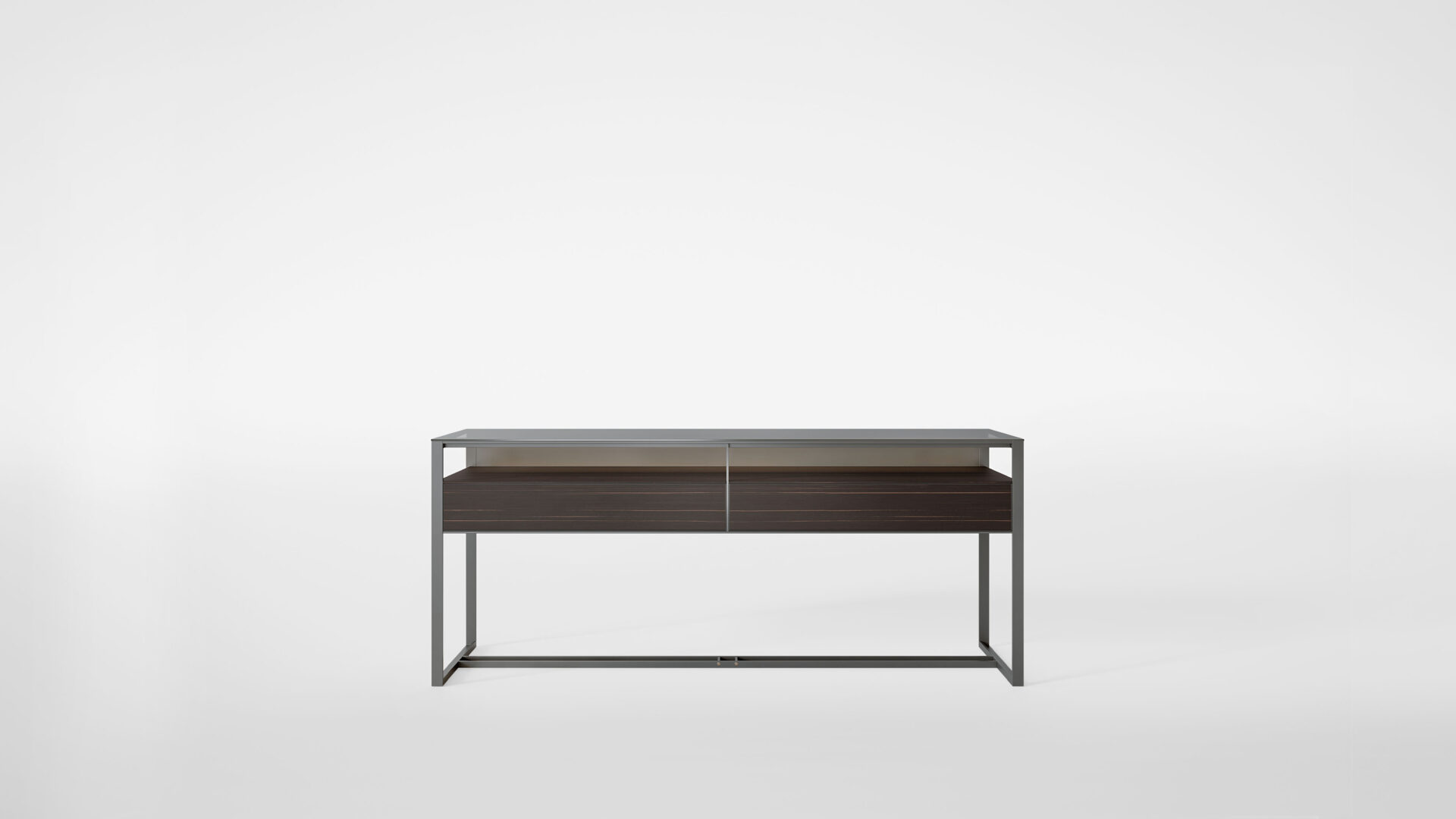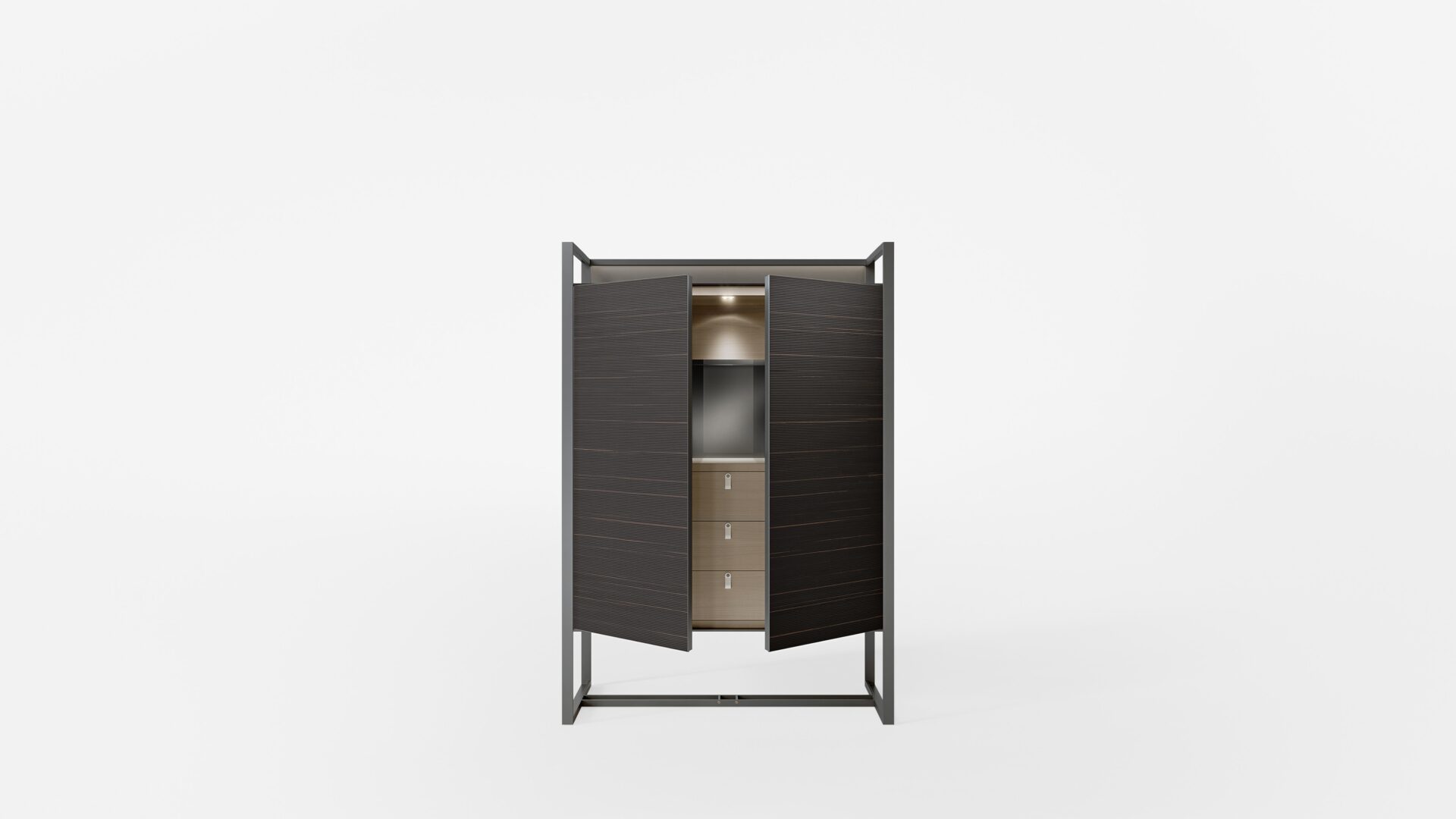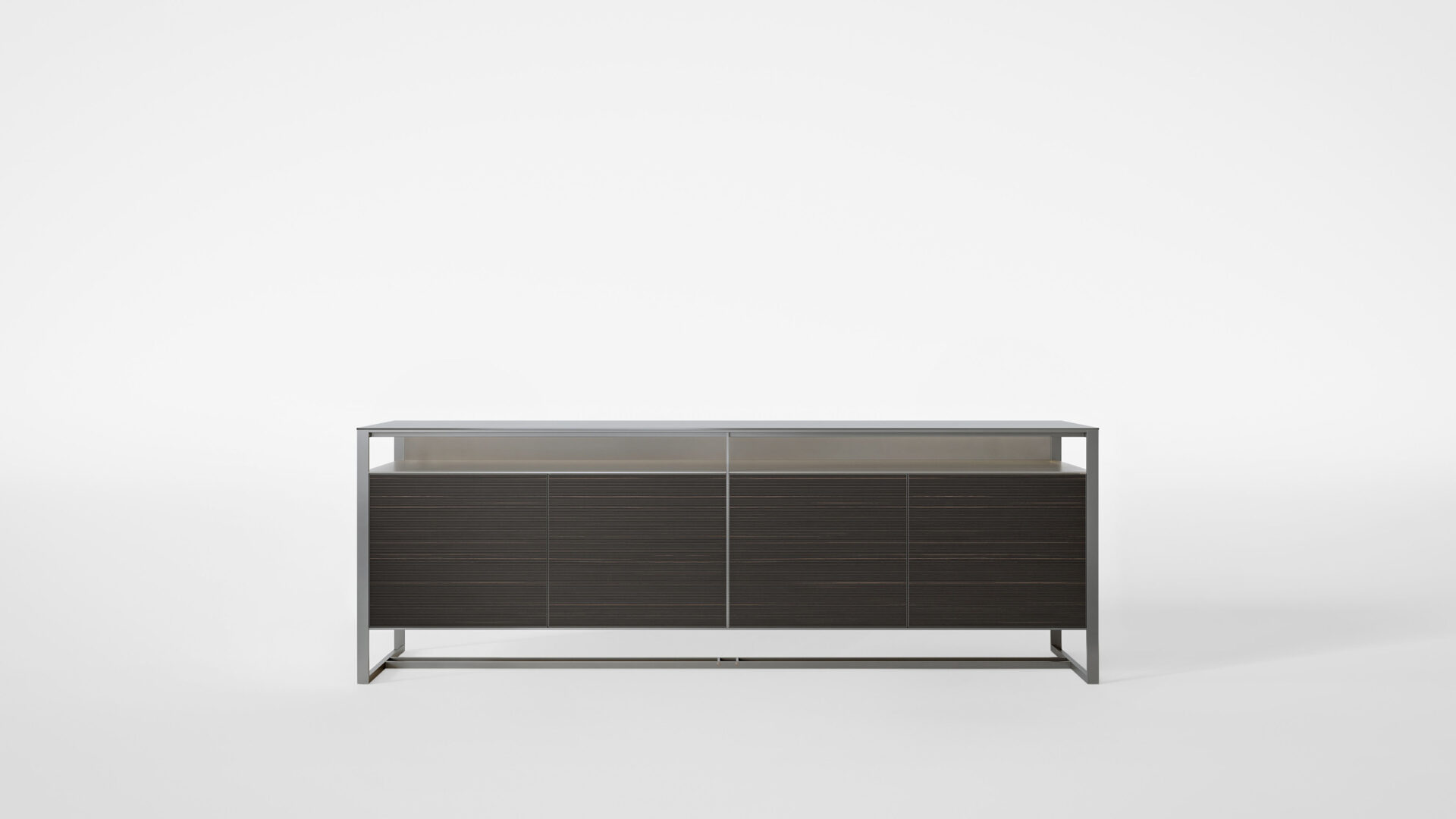 RIALTO, the new collection designed by Giuseppe Bavuso: composed of six elements (sideboard, bar cabinet, console and three different tables), the range features a bridge element, hence the name Rialto, in extruded, welded aluminium that suspends the central cabinet and the support top. This unusual structure gives lightness and transparency to the furnishings, which are thus airy and suspended.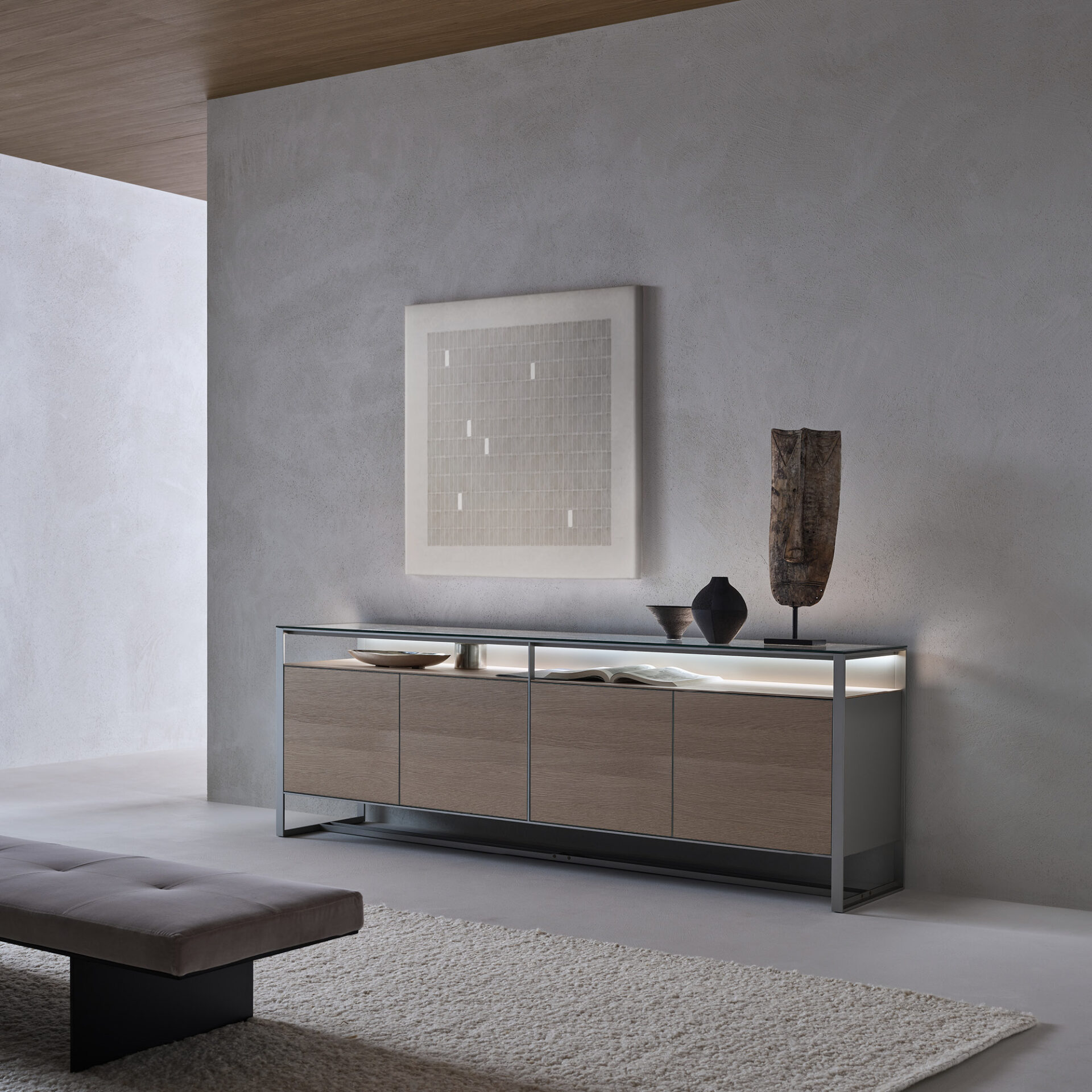 The system features external finishes such as Taiga ebony-stained wood essence or Sahara Canaletto walnut with a 3D effect. The internal drawers, with a structure in light wood, are covered in Arena imitation leather or in the new Miele finish.
The tops of the sideboard, the console and the coffee tables are made of transparent grey or light-reflecting glass, with a silk-screened perimeter edge matching the structure. An indirect LED lighting system is provided for all the cabinets, while the mobile bar is internally equipped with a directional spotlight with movement sensors.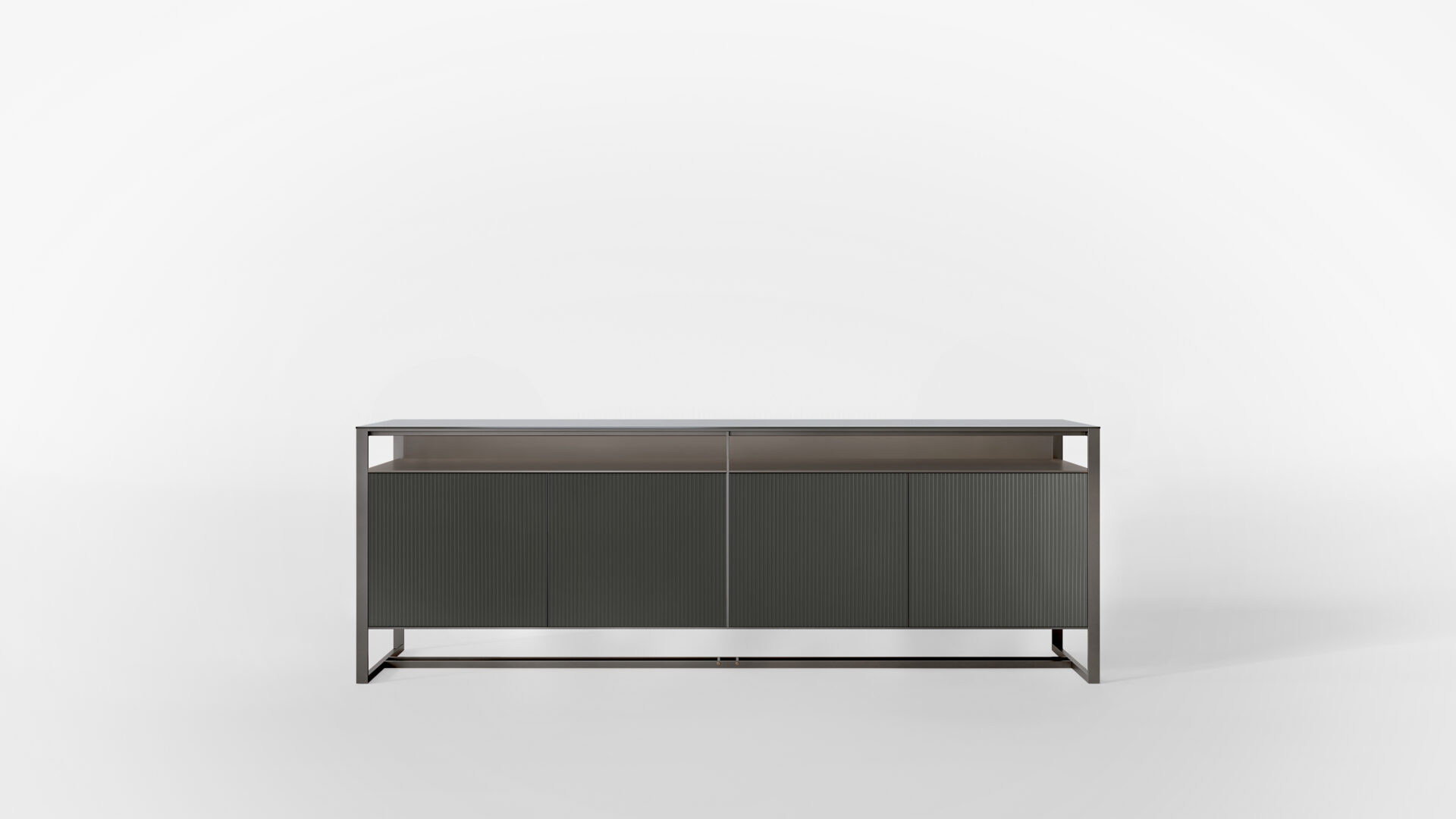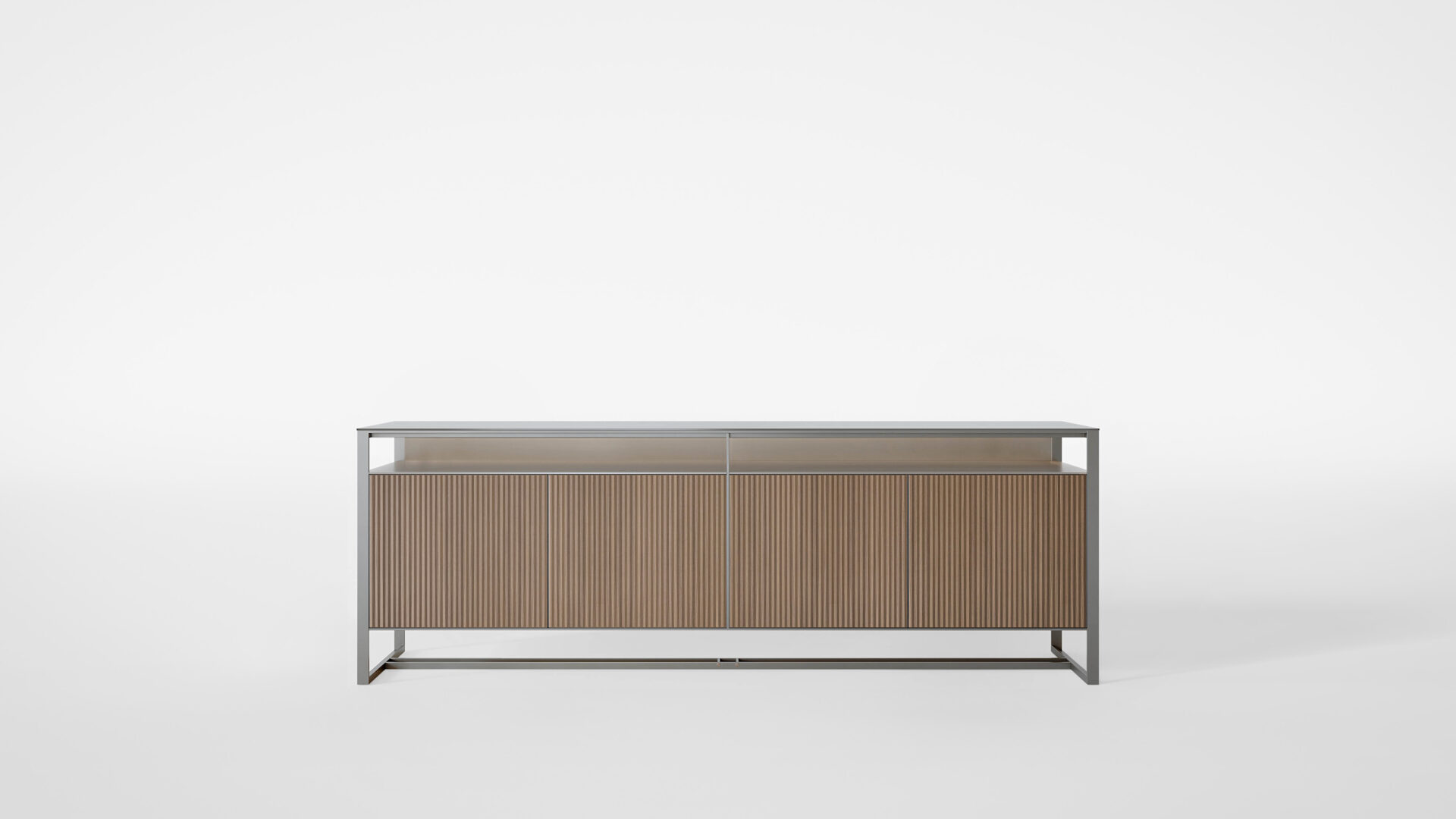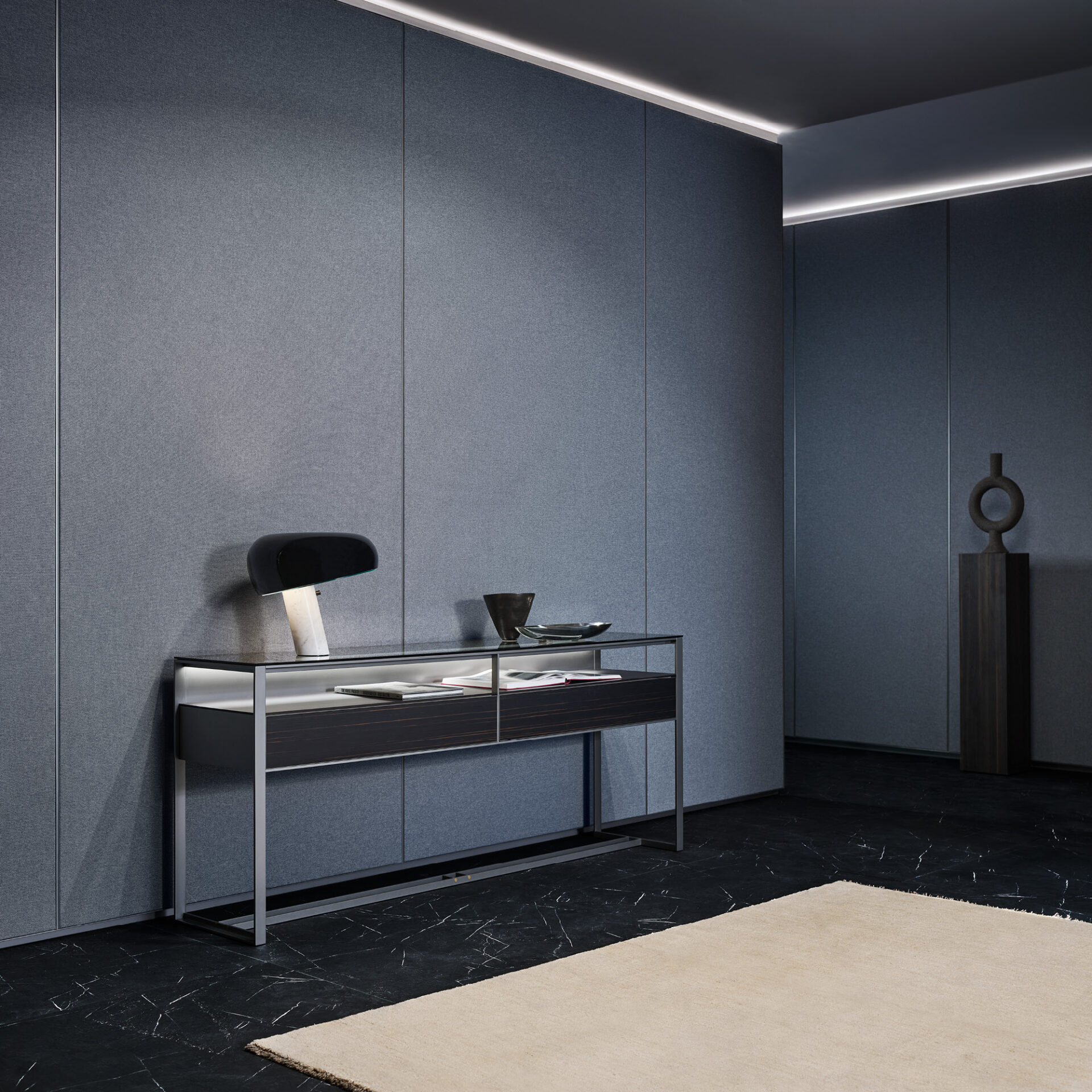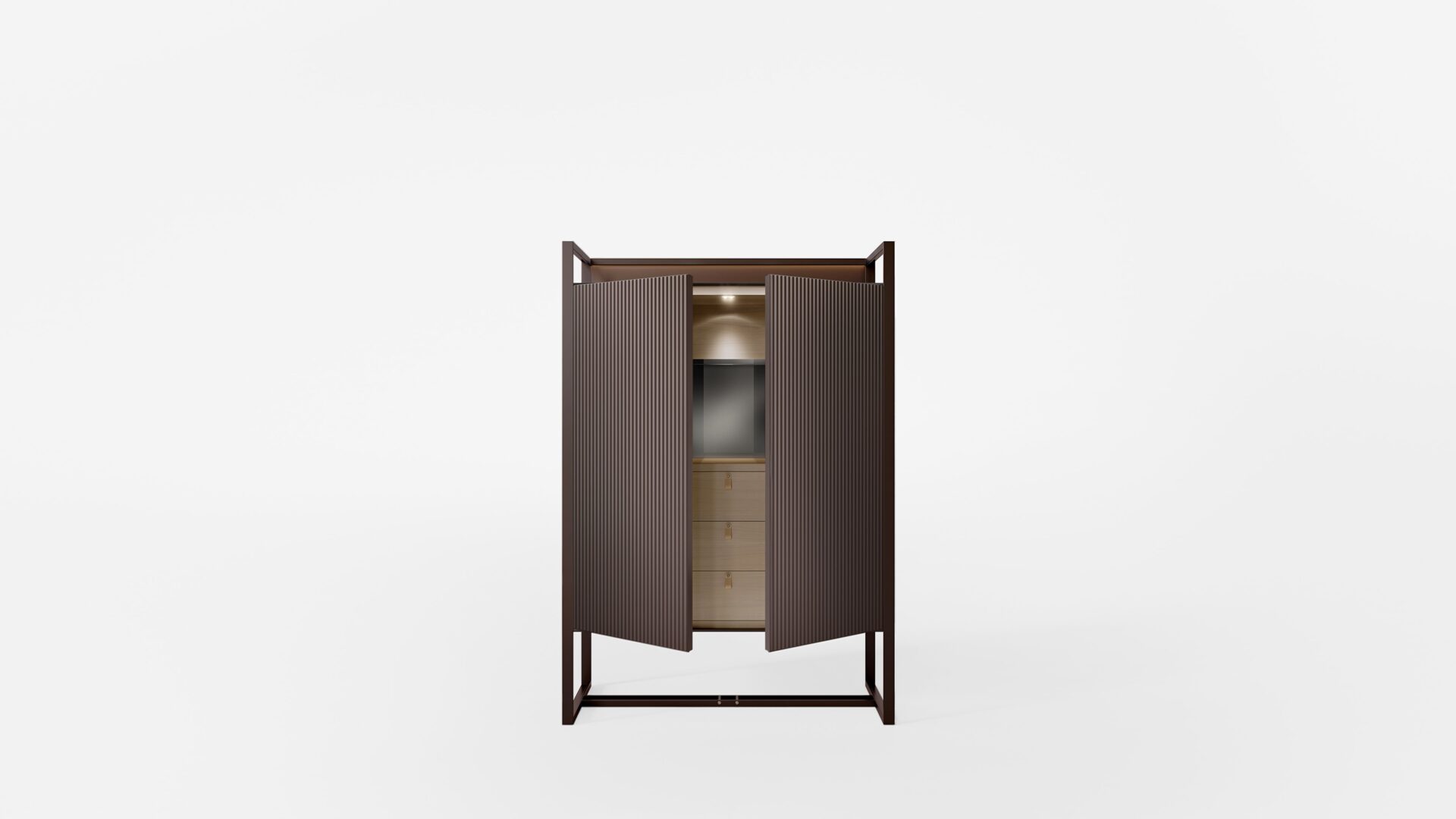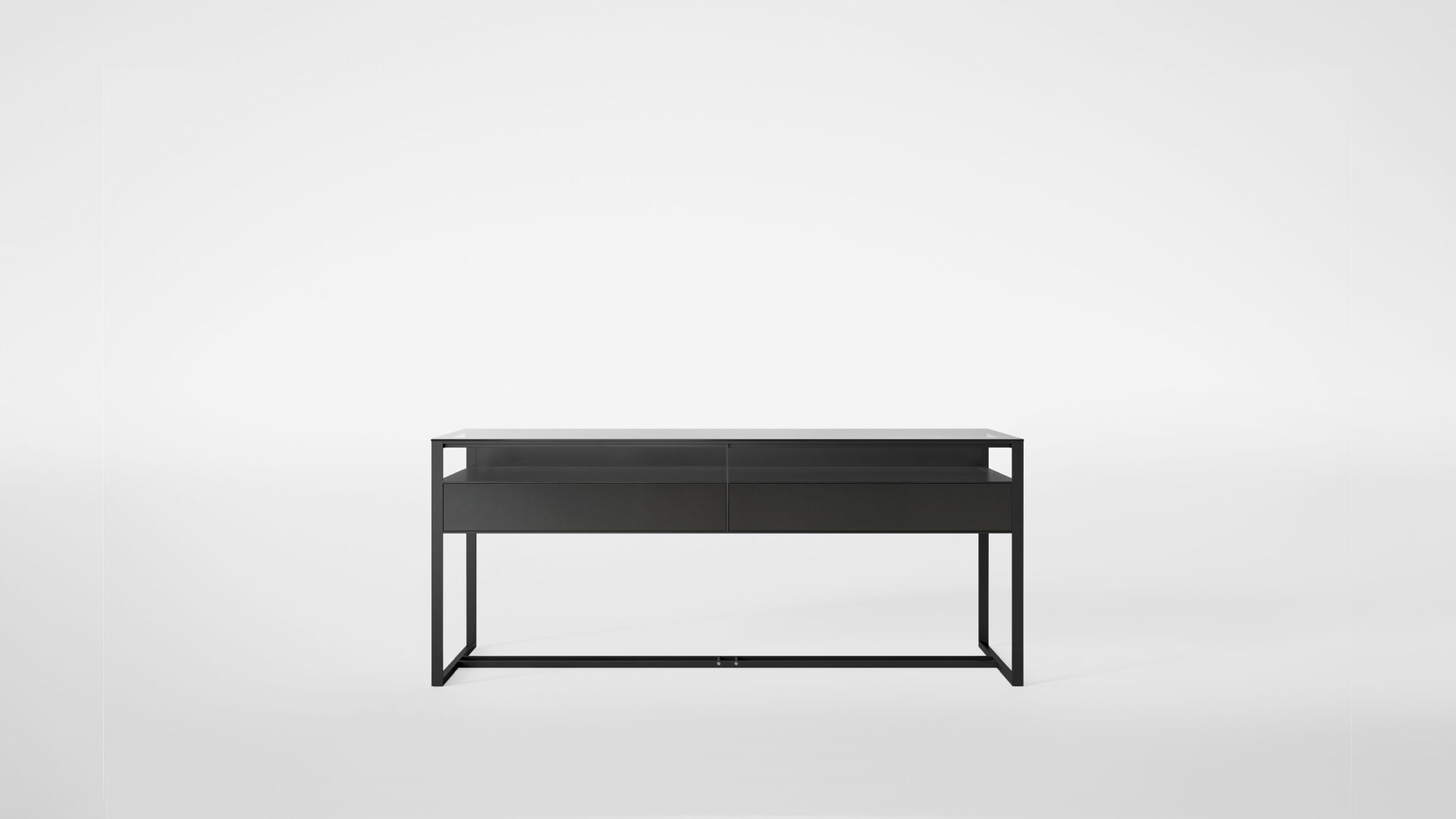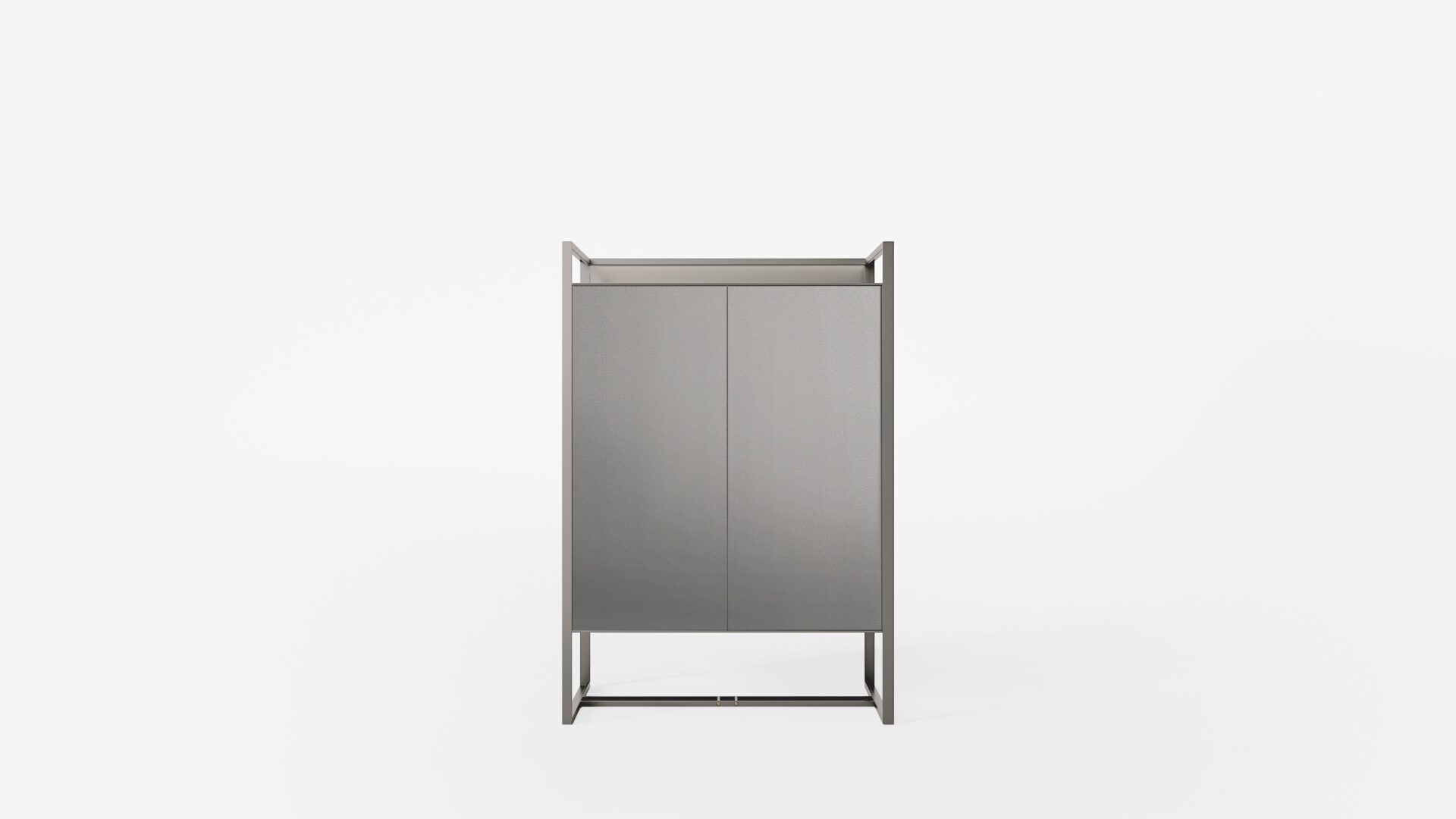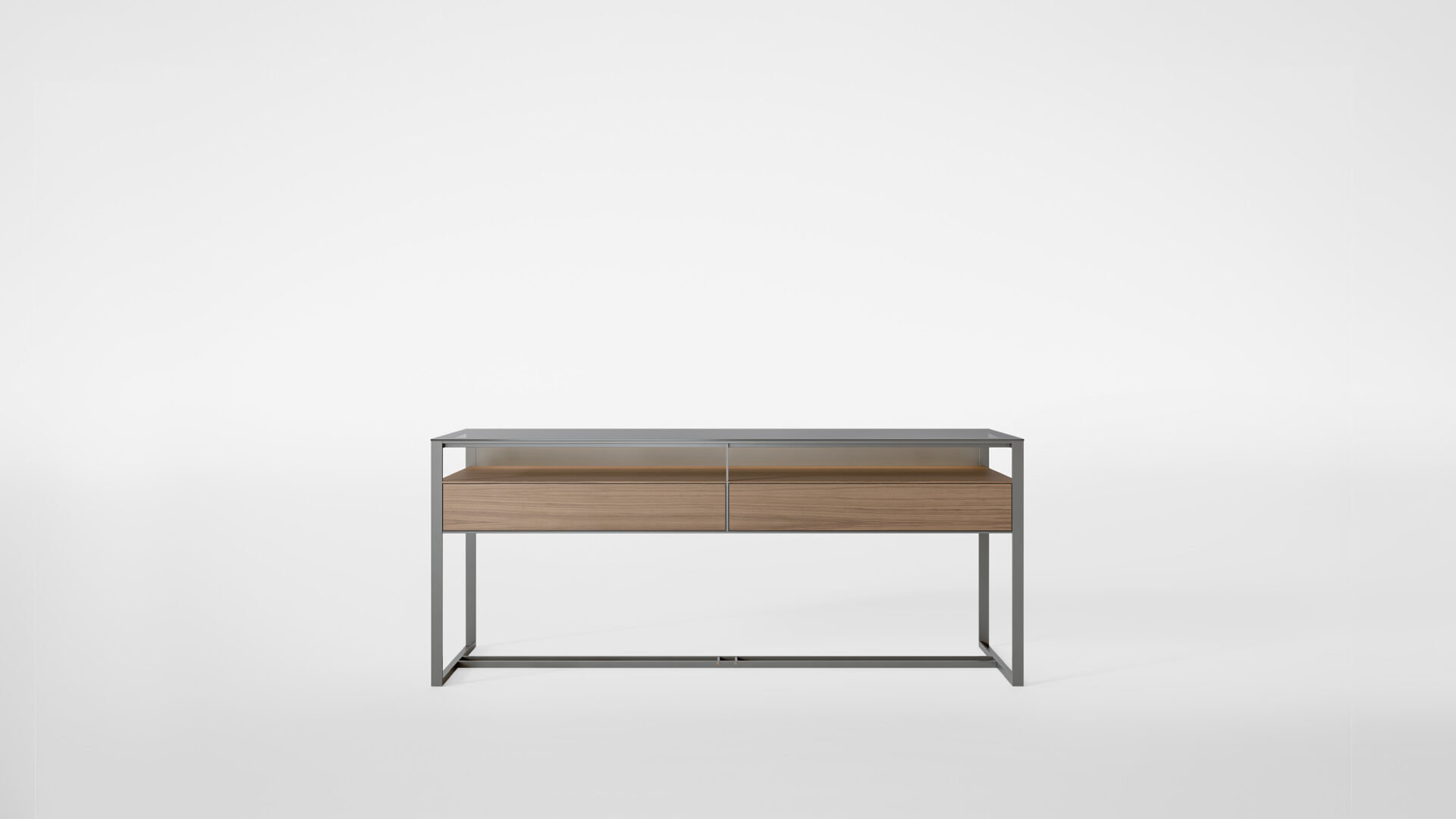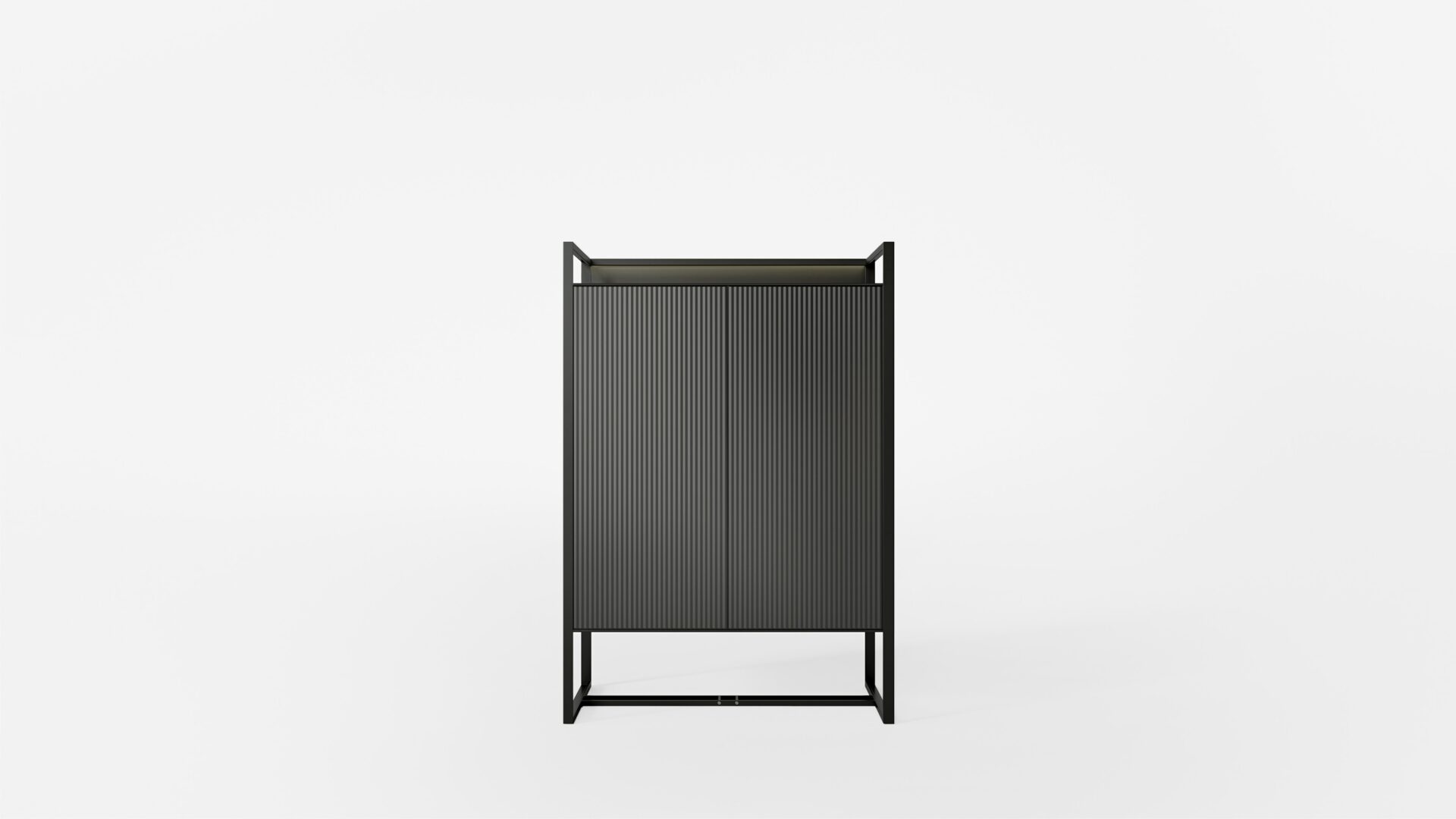 The Rialto collection offers furnishings with a strong personal and recognisable character, always in line with the Rimadesio philosophy of designing and manufacturing products with an essential and contemporary aesthetic line, destined to last over time.