Defining the style of the environment, containing items, suggesting solutions to display and enhance valuable things: these are the functions of the Modulor wall paneling system. Other than that, the system allows to align any irregularities in the walls, fostering the geometry of the space during the design phase.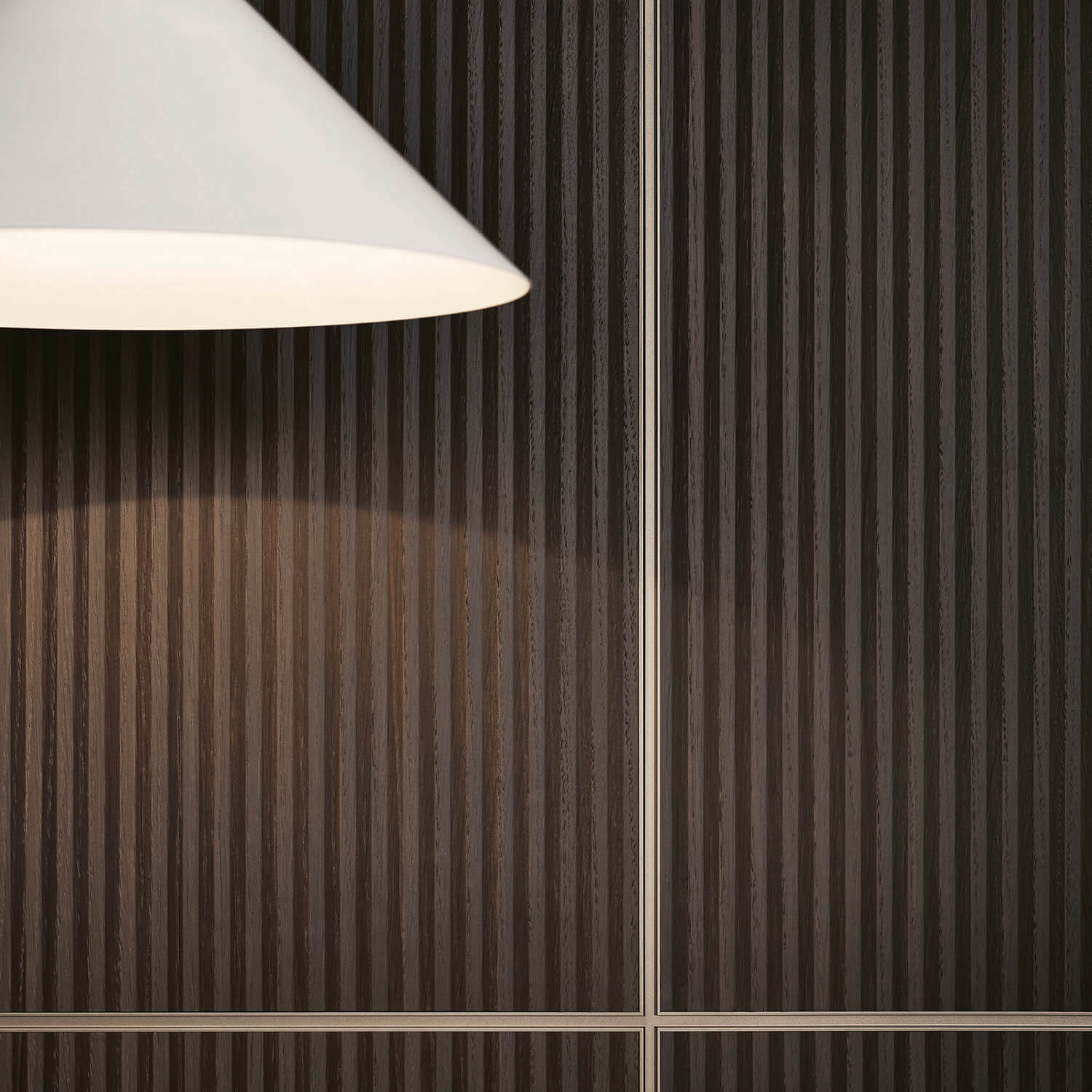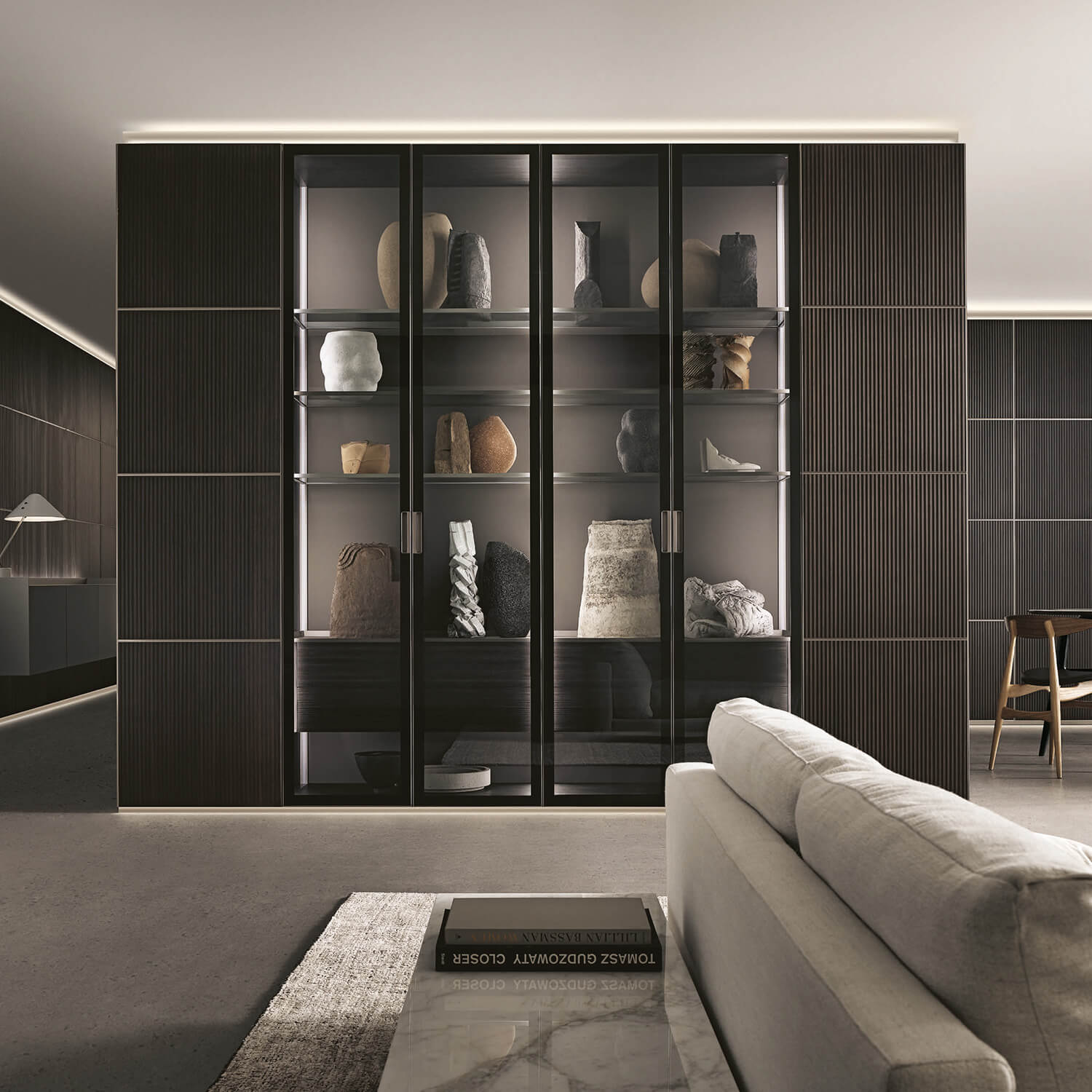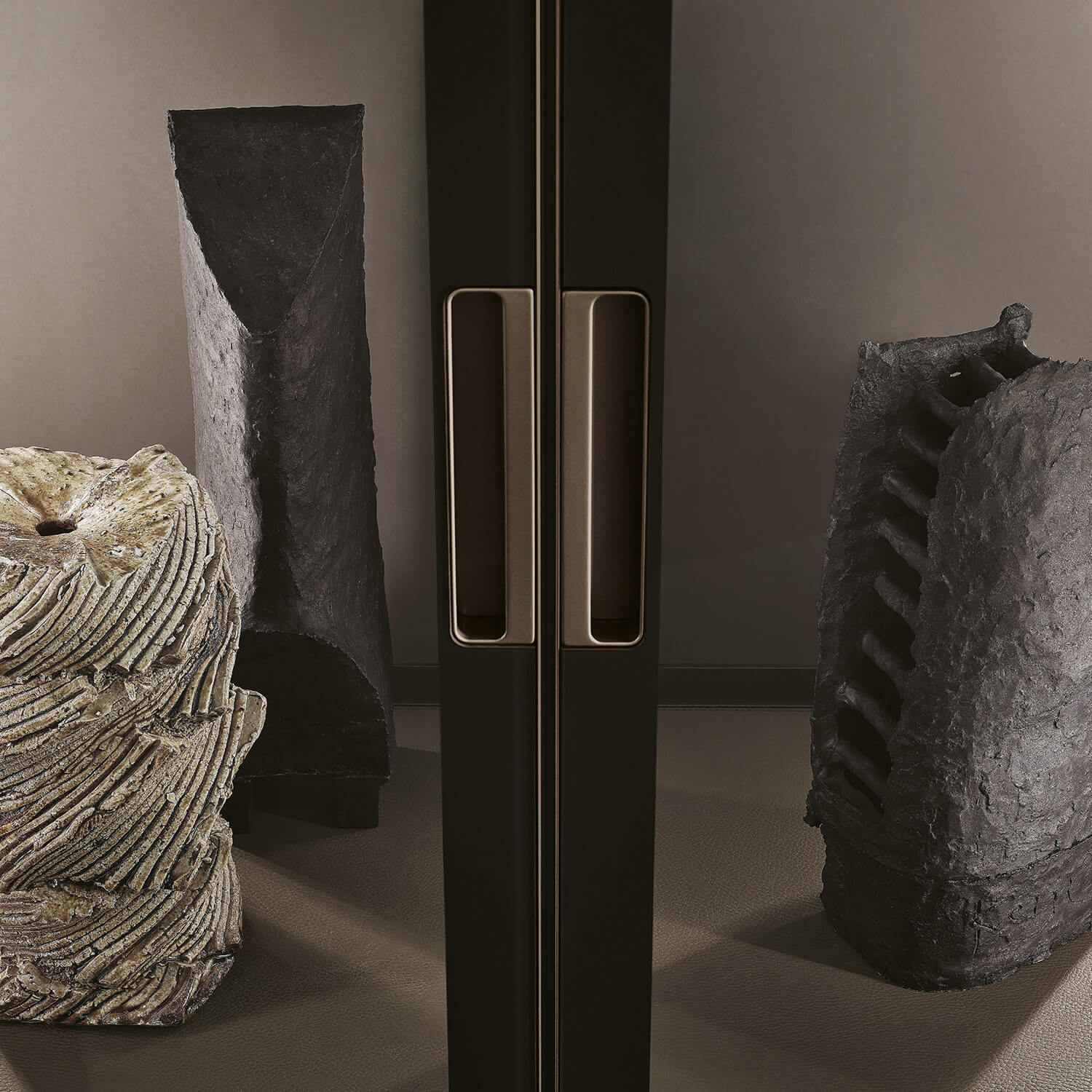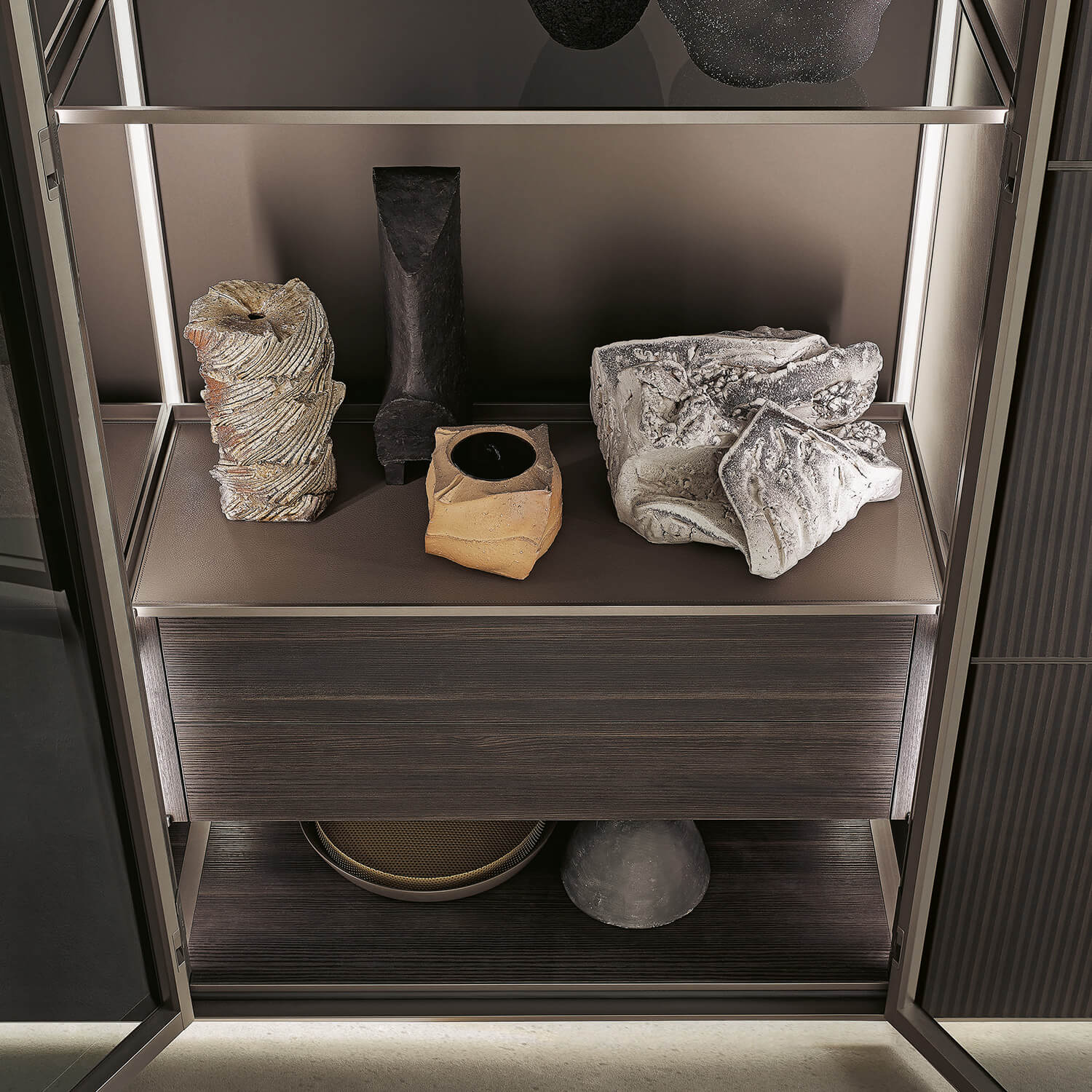 Modulor: the new storage function
Modulor features the new storage function thanks to equipped cabinets designed to organize, store and display items, in a complete and functional solution. Always custom-made, the storage units perfectly integrate in the wall paneling system with seamless effect. The frame doors create sophisticated display cases equipped with internal accessories that can be freely positioned in height, thanks to the exclusive patented system that allows to fix suspended drawer units, glass or wooden shelves, bottle shelves and removable trays in synthetic leather. Dimmable led lighting is embedded in the horizontal profiles. A sensor led system is also available to light the internal units.