New Interiors
A new dimension in which surfaces become containers and space freely morphs, in a harmony of perfect movements. "New Interiors" is the new Rimadesio collection conceived to define new ways of living. Designed by Giuseppe Bavuso. Soon online and in all Rimadesio showrooms.
Interior one
The quality of an environment is regulated by subtle balances. These include the need for order and the desire for originality, or the combination of finishes with different expressive values. In the living area, the geometric rigor of modulor wall paneling system in sahara glass contrasts with the expressive strenght of Francis table with walnut top, the real protagonist of the space.
Interior two
Defining the style of the environment, containing items, suggesting solutions to display and enhance valuable things: these are the functions of the Modulor wall paneling system. Other than that, the system allows to align any irregularities in the walls, fostering the geometry of the space during the design phase.
Interior three
A night area in which Modulor, here featured in sahara walnut finish, expresses all its qualities. A significant yet discrete presence, the wall paneling system naturally adapts to any complex space, transforming itself into a door, window passage, or showing equipped storage units.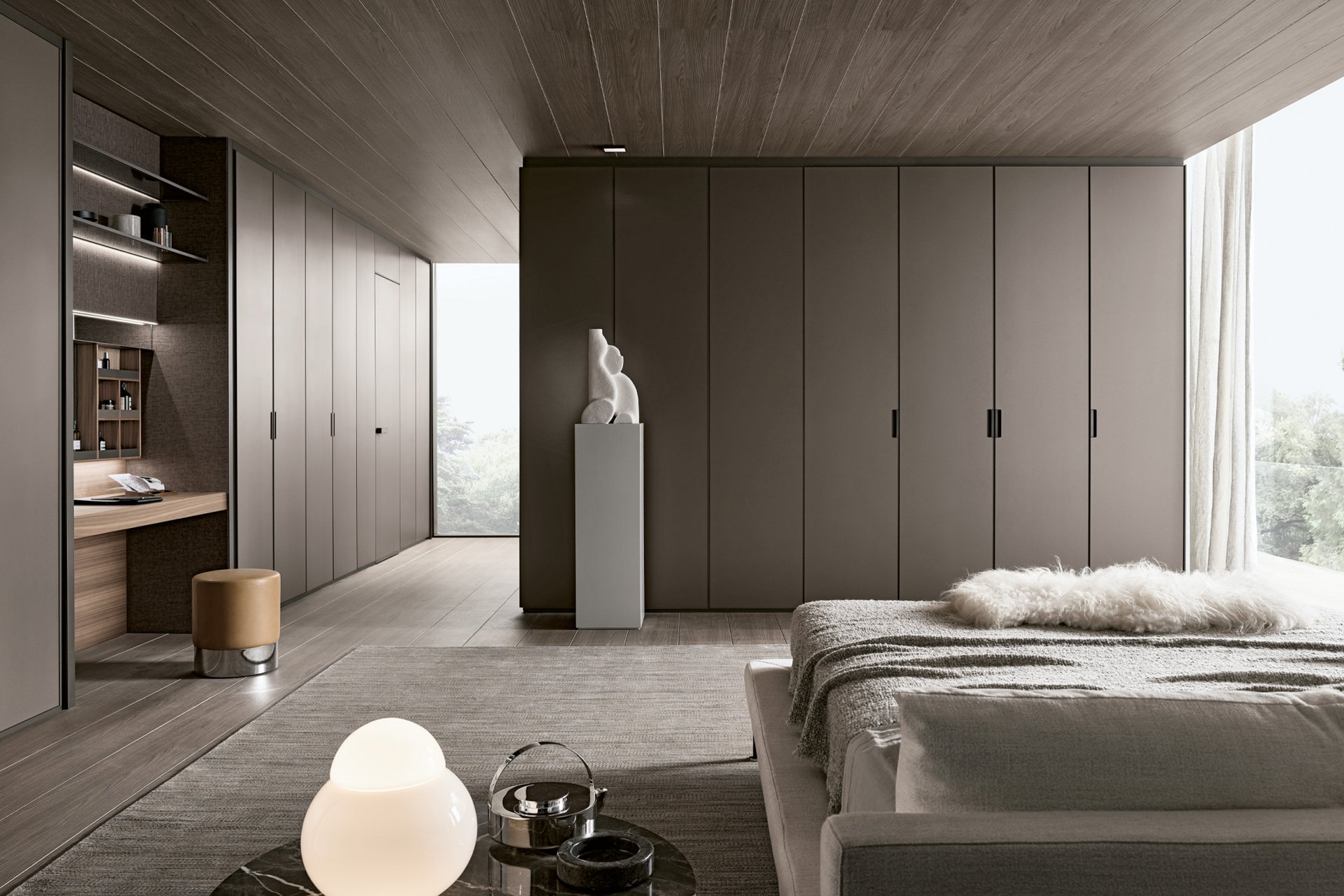 Interior four
A new aesthetics for the night area. It is indeed the glass, in the new diamante bronzo finish, that characterizes the environment, whose walls become closets, a door or a wall paneling system. Showing itself as an element of discontinuity from modulor panels, Vanity is the new equipped solution conceived to be A practical and precious private corner.
Download the catalogue
NEW INTERIORS
Download