New accessories in ecological leather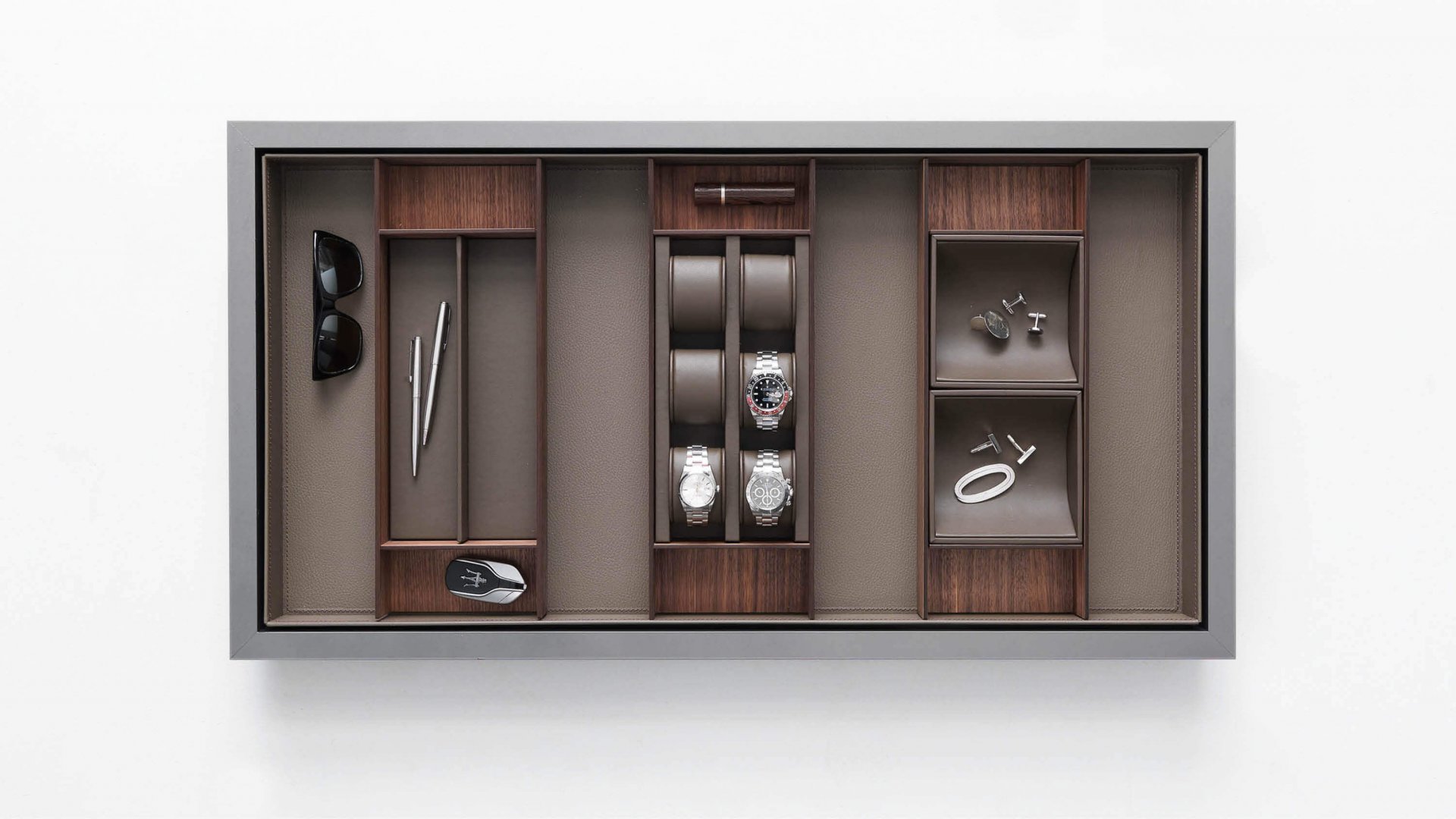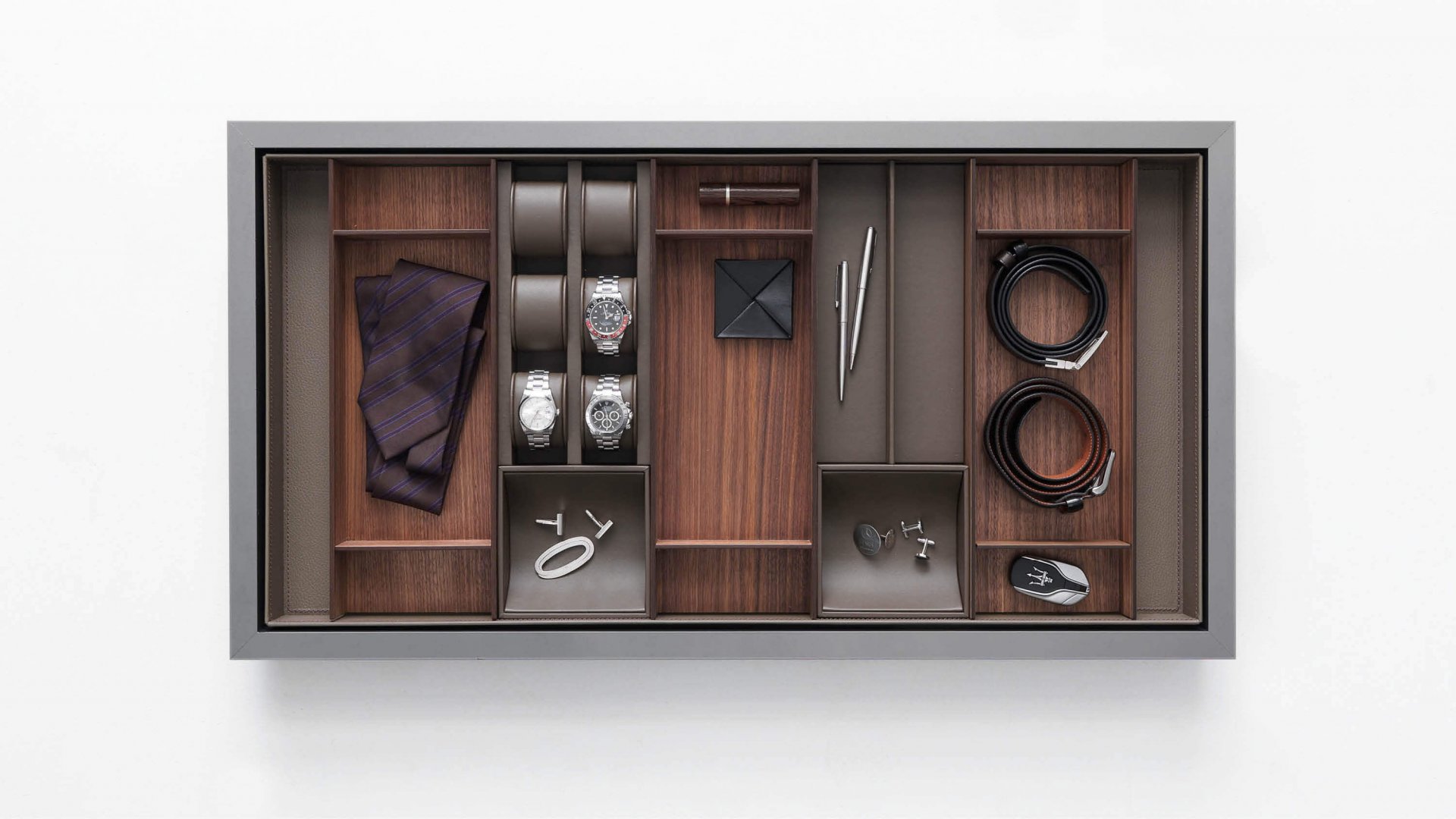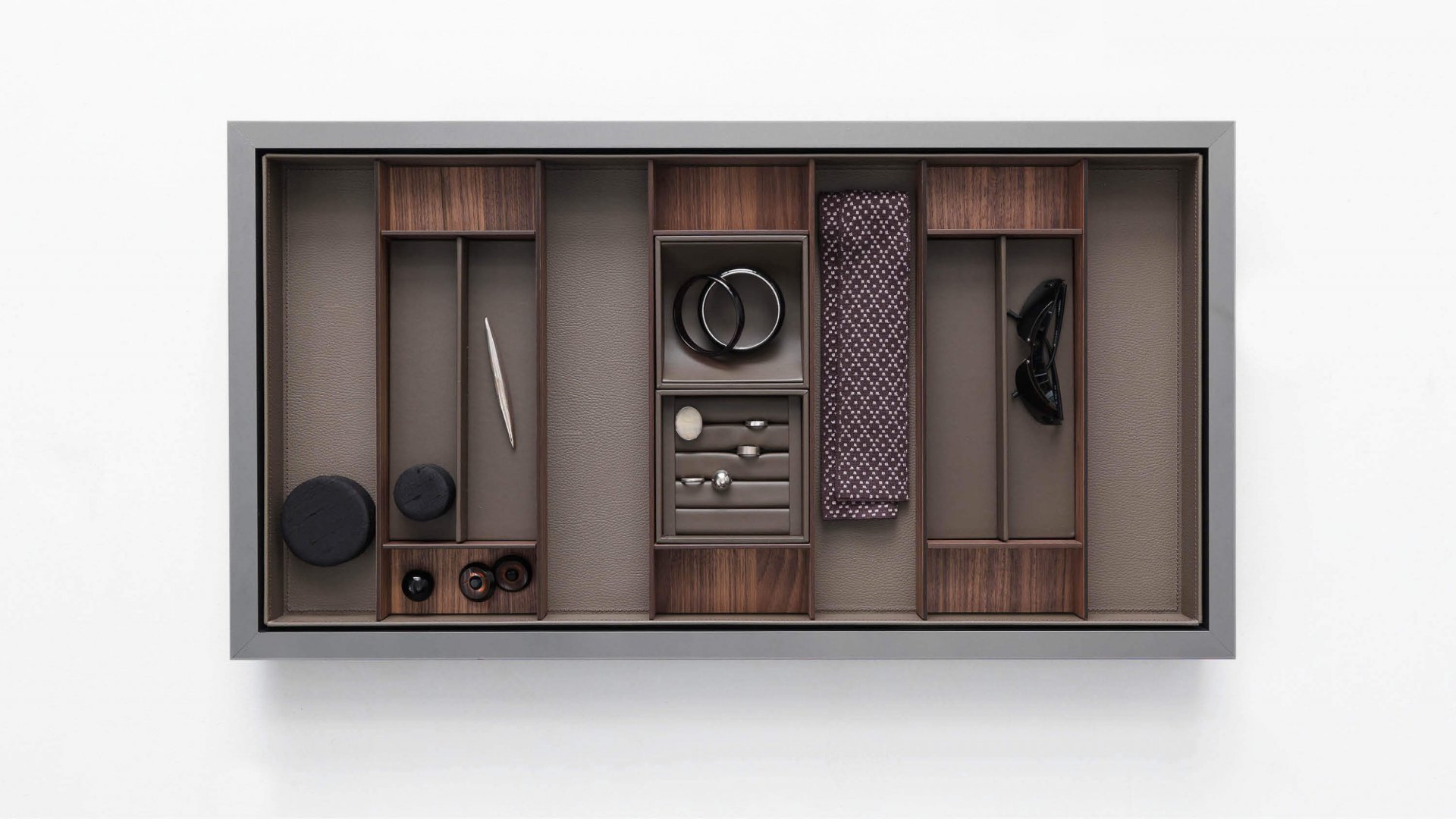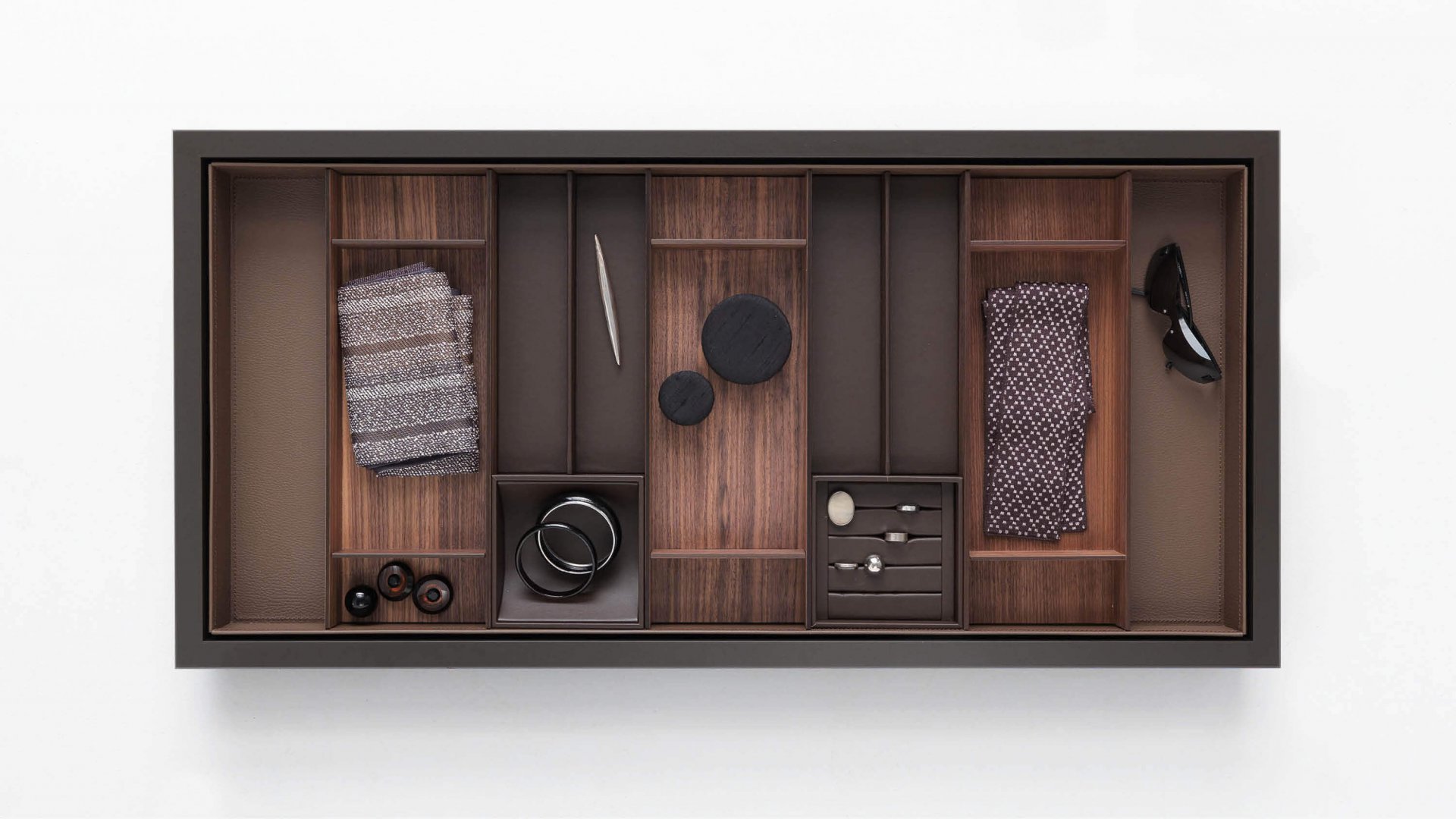 The modular systems and their accessories are an integral part of the ongoing update of the Rimadesio collection. The pull-out shelves for Cover, Cover freestanding and Zenit can now be equipped with a new series of customized organizers in walnut, to fill or combine with accessories in argilla or castoro ecological leather.
The goal is to provide highly customizable solutions to store watched, rings, ties, coins and other small items of everyday usage.